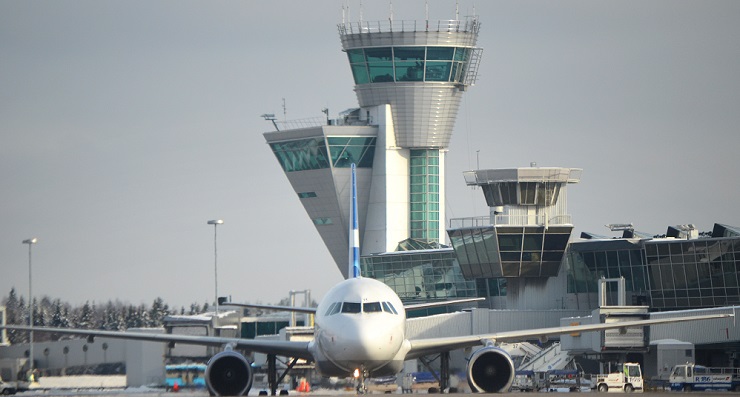 Nearly 20 airports in Europe have embraced A-CDM to boost efficiency and collaboration with airlines and other stakeholders. This two-part series provides insight on A-CDM's evolution and reports on the positive impact it is having at large and small airports. This first part introduces A-CDM and discusses its rise in Europe.  Part 2 covers several of the key outcomes that airports have reported.

Airports of all sizes report tangible benefits, including reduced congestion, improved safety, and better resource allocations.
IATA has flagged passenger traffic increases of up to 100% over current levels by 2035; that could mean an extra 3.7 billion passengers that will need accommodating by airports around the world. According to IATA Director General and CEO Alexandre de Juniac, a broad range of initiatives need to be implemented to be ready for the dramatic increase in global passenger numbers. "Runways, terminals, security and baggage systems, air traffic control, and a whole raft of other elements need to be expanded," said de Juniac. "This cannot be done by the industry alone. Planning for change [such as this] requires governments, communities and the industry working together in partnership." As de Juniac underscores, collaboration is vital.
Airlines and the airports they serve compete to win paying passengers and new routes. But in some cases, they gain from working together and sharing information. The best example is Airport Collaborative Decision Making, also called A-CDM.
Collaborative decision-making dates back to 1993, when the U.S. Federal Aviation Administration (FAA) and airlines began working together to minimize mounting air traffic delays. Before CDM, decisions were made—such as an airline delaying a push-back—without informing other stakeholders. This so-called "stovepipe" or "silo" approach meant that stakeholders were constantly reacting to unexpected events, rather than getting advanced warning and planning for them. The result: cascading ramifications that led to long departure queues, full holding patterns, and a misuse of resources.
CDM helped change this. The FAA and airlines put a system in place to share proprietary, real-time data to help determine the most productive ways to manage air traffic. One example of CDM's impact: Instead of having major hubs absorb all en-route delays through ground-delay programs, aircraft routes are altered in-flight, helping spread the delays more evenly.
Soon, CDM participants realized that a major piece of the airspace-optimization puzzle was missing: surface traffic management. As the ability to capture and share more surface-movement data increased, industry realized that incorporating airports was the CDM's next logical step.
Several world regions have implemented elements of these programs, including Surface CDM in the U.S. and Collaborative Actions for Renovation of Air Traffic Systems CARATS in Japan. But Europe has been setting the standard.
A-CDM in Europe
In 2006, Eurocontrol, Airports Council International (ACI), and the International Air Transport Association (IATA) released the inaugural manual on implementing A-CDM. Updated several times, this 350-page document explains key concepts, including how to implement a program and measure its success.
Simply put, A-CDM provides the right information at the right time to the right people. "Each partner has at some point a piece of information that is more up-to-date and more reliable than the estimates used by other partners; yet all too often this better information is not shared," explains a Eurocontrol publication: "Information sharing helps to create common situational awareness by making this information visible to those that are affected by it."
With Eurocontrol championing the effort (adopting "Airport Collaborative Decision-Making" as the name for a specific push to implement programs at European Civil Aviation Conference airports), 20 European airports had fully implemented programs as of early 2017. They are:
Barcelona
Berlin Schönefeld
Brussels
Düsseldorf
Frankfurt
Geneva
Helsinki
London Gatwick
London Heathrow
Madrid
Milan Malpensa
Linate
Munich
Paris CDG
Oslo
Prague
Rome Fiumicino
Stuttgart
Venice
Zurich
In 2016, Eurocontrol conducted an impact assessment of A-CDM at the 17 airports that had fully implemented the system at the time. The study details both specific and big-picture improvements. Among the study's conclusions: A-CDM pays for itself after 18 months, and shows cost-benefit ratio of 7 over 10 years. Eurocontrol's assumptions include full implementation cost of €2.5 million and annual maintenance costs of €150,000. It factors in positive outcomes reported by airports and operators, but not stakeholders such as air navigation service providers and ground handlers, which are more difficult to quantify.
Do you want to read more about A-CDM?
This two-part series provides insight on A-CDM's evolution and reports on the positive impact it is having at large and small airports.
ADB SAFEGATE is a leading provider of intelligent solutions that deliver superior airport performance from approach to departure. We partner with airports and airlines to analyze their current structures and operations, and jointly identify and solve bottlenecks. Our consultative approach enables airports to improve efficiency, enhance safety and environmental sustainability, as well as reduce operational costs. Our portfolio includes solutions and services that harmonize airport performance, tackling every aspect of traffic handling and guidance, from approach, runway and taxiway lighting, to tower-based traffic control systems and intelligent gate and docking automation. ADB SAFEGATE has 900+ employees in more than 20 countries and serves some 2,500+ airports in more than 175 countries.