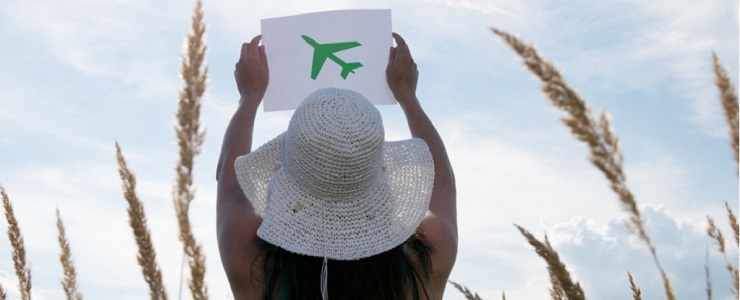 The second edition of our Corporate Social Responsibility Report, released recently, reveals what ADB SAFEGATE is  doing to make our company, our industry, and our world a better place. From solutions that reduce aviation's environmental impact, and initiatives to make business operations more sustainable, from striving to do business with integrity, promoting workplace diversity and inclusion, and community projects, we're strengthening our corporate citizenship efforts.
Sustainable airport operations remain our biggest focus.
Apart from designing products and systems that are more sustainable, we also integrate solutions across the apron, tower, airside and landside to improve operational efficiency and turnaround time, reduce wasteful fuel burn and thus lower carbon emissions. The newest addition to our portfolio – Airport Systems helps realize Airport Collaborative Decision Making (A-CDM) to reduce taxi time and fuel burn.
All of our latest generation products use components that are as individually-recyclable as possible.  Our LED airfield lighting, currently in 750 airports globally, delivers energy savings of up to 80%Our airport systems help Zurich Airport realize efficiencies and reduce carbon emissions, our docking systems reduce taxi time and fuel consumption at the world's leading airports, and Stockholm's Arlanda Airport uses our intelligent lighting to lower energy usage by up to 85%.
Business operations
Responsible sourcing, renewable energy and waste recycling are key areas. Our suppliers must comply with a strict Code of Conduct. We recycle 100% of our hazardous and non-hazardous operations waste, and are moving to renewable energy sources where possible

Nurturing sustainability within and across the industry
To encourage eco-awareness among employees, we facilitate the use of electric cars and have introduced an e-bike program. We collaborate with our business, product, technology and development partners, as part of an expanding ecosystem committed to sustainability.

Key initiatives across other focus areas  include:
• Integrity in Business: We are ISO 9001 and ISO 14001 certified, and our corporate headquarters in Belgium is OHSAS 18001 certified. Our Graz office has implemented the ISO 27001 certification for IT security to secure our systems and enable business continuity.
• We fully comply with the applicable laws across our global operations, and adhere to all applicable global and local applicable regulatory standards in aviation.
• Regular training sessions on business ethics sensitize our executives, while a comprehensive Code of Business Conduct governs our employees.
• Internal and supplier audits are conducted regularly to review compliance.
Respecting our People:
We encourage collective bargaining agreements, and have an extensive health and safety policy to ensure the best possible working environment.  As a global organization, we are committed to an inclusive workplace with fair and equal treatment to all irrespective of gender, race, sexual orientation, and have comprehensive policies in place to address discrimination.
Collaboration for Social Impact
We are engaged in community projects, and work with non-profits to raise funds for noble causes e.g. cancer research and treatment.

• We've tied up with EPHEC University College in Brussels, Belgium to build a talent pipeline by giving students an opportunity to intern with us
• A new gender inclusiveness initiative – PropelHER in Sweden collaboration with peer companies – nurtures women in aviation
To read ADB SAFEGATE´s Corporate Social Responsibility Report for 2019, click here.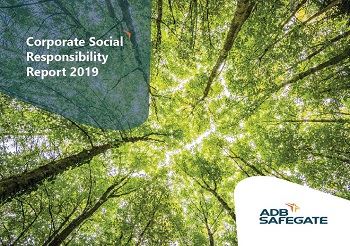 ADB SAFEGATE is a leading provider of intelligent solutions that deliver superior airport performance from approach to departure. We partner with airports and airlines to analyze their current structures and operations, and jointly identify and solve bottlenecks. Our consultative approach enables airports to improve efficiency, enhance safety and environmental sustainability, as well as reduce operational costs. Our portfolio includes solutions and services that harmonize airport performance, tackling every aspect of traffic handling and guidance, from approach, runway and taxiway lighting, to tower-based traffic control systems and intelligent gate and docking automation. ADB SAFEGATE has more than 900 employees in more than 20 countries and operates in more than 175 countries, serving more than 2,000 airports.