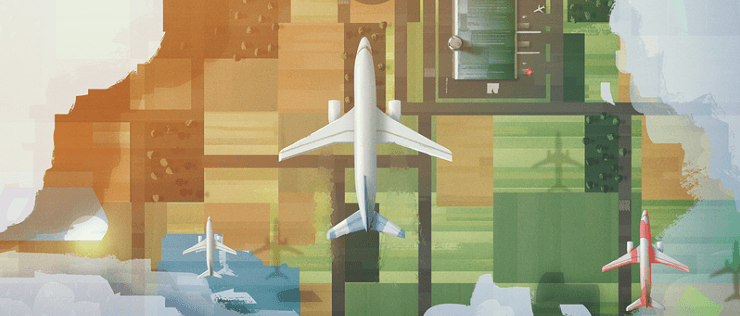 Our Corporate Social Responsibility (CSR) report for 2016 is out, reiterating our resolve towards social development and environmental conservation. As a socially-responsible company, we feel accountable to the environment we operate in and thus adhere to the four pillars of our corporate citizenship program – sustainability, compliance, diversity and inclusion and social impact.

The report captures our commitment in not only engaging and making a difference in the lives of all interested parties – customers, employees, suppliers and the communities in which we operate but also caring for the environment and reducing the carbon footprint.
Our focus is on creating products and solutions across the Gate, Airfield and Tower, as well as providing Services that enable our customers to reduce environmental impact during their airport operations. We comply with laws and regulations and conduct business in a fair and ethical manner. As an ISO 14001 certified company, our environmental policy is aligned to the framework of this globally recognized quality standard. We also adhere to the 'supplier code of conduct' that contains globally aligned standards and guidance in areas such as child labour, voluntary employment/forced labour, working conditions, corruption and bribery, among others.
With an experience of over 100 years, ADB SAFEGATE is a diverse organisation serving over 2,500 airports with 900+ employees and 25 offices worldwide. Thus an inclusive work environment and equal opportunity for all is our priority.
We also strive to give back and run various programs and initiatives such as the Good Neighbour Project, Operation Easter Basket and Cycling against Cancer as well as other charitable donations.
To know more, read our Sustainability and Corporate Citizenship Report under ADB SAFEGATE Corporate Social Responsibility section.


Editors note: A later report is now available: ADB SAFEGATE Corporate Social Responsibility report 2019
ADB SAFEGATE is a leading provider of intelligent solutions that deliver superior airport performance from approach to departure. We partner with airports and airlines to analyze their current structures and operations, and jointly identify and solve bottlenecks. Our consultative approach enables airports to improve efficiency, enhance safety and environmental sustainability, as well as reduce operational costs. Our portfolio includes solutions and services that harmonize airport performance, tackling every aspect of traffic handling and guidance, from approach, runway and taxiway lighting, to tower-based traffic control systems and intelligent gate and docking automation. ADB SAFEGATE has 900+ employees in more than 20 countries and serves some 2,500+ airports in more than 175 countries.