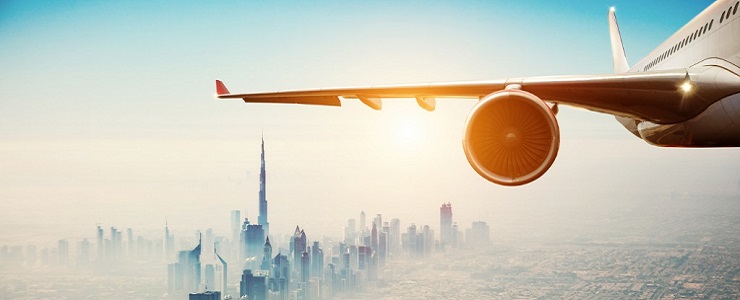 DUBAI. With the Middle East experiencing 4.3% annual growth in passengers, the region is at the forefront of the aviation market's growth. Airports can substantially increase capacity by integrating and automating systems across tower, airfield, gate and landside operations, as well as their maintenance processes. At the 2019 Airport Show (Dubai, 29 April – 1 May), ADB SAFEGATE is demonstrating multiple Airport Performance solutions that aim to help airports meet rapidly rising demand, safely and efficiently.
DUBAI. At the 2019  Airport Show  in Dubai, ADB SAFEGATE is focusing on how tightly integrated systems enable airports to use their existing infrastructure more efficiently to increase capacity. This enables them to delay or even avoid costly capital investments to build new infrastructure. The company's stand (6140) will feature:
"Dubai is one of the top five most visited cities in the world and at the heart of one of the most dynamic regions for the aviation sector. Strong growth in demand is putting the region's airports under intense pressure. ADB SAFEGATE is a leading provider to the Middle East of intelligent integration solutions that cover all parts of the airport," says Christian Onselaere, CEO, ADB SAFEGATE.
>> Visit our web page to read or download the full Press release

To read all press releases from ADB SAFEGATE, visit our press room.
ADB SAFEGATE provides integrated solutions that raise efficiency, improve safety, boost environmental sustainability and reduce operational costs for airports, airlines and ANSPs. The company works with airports and airlines to solve operational bottlenecks from approach to departure. Solutions encompass airfield lighting, tower-based traffic control systems, intelligent docking automation and services, as well as applying advanced IT and analytics to deliver industry-leading Total Airport Management. With more than 1,200 employees, ADB SAFEGATE serves more than 2,500 airports in more than 175 countries, from the busiest and largest like Atlanta, Beijing, Dubai, Heathrow, Charles De Gaulle, Frankfurt, Istanbul, New Delhi and Changi to fast-growing airports across Asia and Africa.