This blog post highlights an important milestone in ADB SAFEGATE's ambition to help airports, airlines and Air Navigation Service Providers (ANSPs) adopt emerging digital technologies and improve their operational efficiency. Our agreement to acquire Ultra Airport Systems will enable us to offer you powerful airport system solutions that complement our comprehensive Airport Performance approach. In short, we're building innovative IT and analytics solutions that will provide you with new ways to tackle the operational challenges you face.
Enhancing airport efficiency with analytics and automation
ADB SAFEGATE has agreed to acquire Ultra Airport Systems (AS) as part of its plans to create innovative data analytics solutions that can transform airport operations. ADB SAFEGATE will incorporate and develop Ultra AS's range of products covering many airport and airline processes relating to operational performance, AODB, flight information displays, billing, baggage management and situational awareness. These align with ADB SAFEGATE's current services and capabilities for the airfield, gate and tower, creating a solid foundation for a powerful, Advanced Analytics portfolio.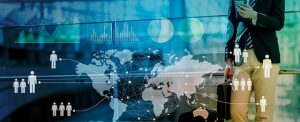 The move will benefit airports, airlines and Air Navigation Service Providers (ANSPs) looking for new ways to meet ever-growing passenger demand. With air traffic doubling every 15 years*, ADB SAFEGATE helps airports use existing infrastructure more efficiently by adding essential capacity and focusing operations on the passenger experience.
Ultra AS will bring IT and airport and airline systems expertise and experience that will enable ADB SAFEGATE to become a Total Airport Management (TAM) solution provider. Advanced Analytics is vitally important for the future of our industry. So important, that we have added it as a fifth focus area in our strategy, complementing our Airfield, Gate, Tower and Services portfolios. We have also set up a dedicated TAM business unit to develop our analytics capabilities.
How data analytics helps airport performance
Advanced data analytics is a proven capability in many commercial sectors but is yet to be deployed widely at airports. The potential is well recognized with some 50% of airports saying they plan to invest in the technology over the next five years.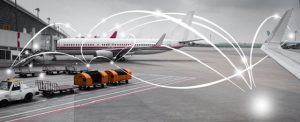 ADB SAFEGATE is ready to help airports of all sizes incorporate advanced analytics into their operations. Using its insights, ADB SAFEGATE is developing advanced analytics that will provide airports with powerful ways to optimize operational efficiency and improve their traffic handling capacity.
Through higher efficiency and more accurate predictability, smooth airport operations will benefit their airline partners and create a better passenger experience. Reliable, on-time departures with faster access to the correct gate will allow passengers to use their time at the airport more productively.
World-leading airport and airline solutions
Ultra Airport Systems is a global provider of airport software solutions. Over 75% of people who travel by air every year do so through airports served by solutions from Ultra Airport Systems that include:
Airport Operational Data Base (AODB) that supports industry standard data sets for airlines, airport codes, aircraft types, irregular CDM fields and more, as well as standard reference data that include IDs for terminals, gates, stands, check-in desks and baggage carousels.
Flight Information Display Systems (FIDS) that provide all traditional flight-related information, as well as dynamic content from advertising and retail information, to immigration control and security alerts, to weather and boarding information.
Resource Management Systems (RMS) for managing and planning all aspects of existing, strategic and seasonal flight schedules.
Baggage management systems for any size airport, region or an airline's entire network, matching passengers to bags so they can be quickly offloaded should they not board, reducing departure delays.
Billing systems for accurate billing of services provided by the airport.
 Operational planning and management tools that provide situational analysis and support total airport management.
If you have any questions or would like further information, please feel free to contact me or my team at marketing@adbsafegate.com.
Click here to read the Press Release.   DOWNLOAD PDF
ADB SAFEGATE is a leading provider of solutions that boost efficiency, improve safety and environmental sustainability and reduce operational costs for airports, airlines and ANSP's. The company works with customers to identify performance bottlenecks and jointly solve them through integrated solutions that improve airport and airline performance. These solutions address every aspect from approach to departure – airport traffic handling and guidance, airfield lighting, tower-based traffic control systems, intelligent gate and docking automation, services and advanced analytics. ADB SAFEGATE has more than 1,100 employees across 45 nationalities in 25 countries, and operates in more than 175 countries, serving more than 2,500 airports globally, from the busiest and largest like Atlanta, Beijing, Dubai, Heathrow, Charles De Gaulle, Amsterdam, Frankfurt, Istanbul, New Delhi and Changi, to fast-growing airports across Asia and Africa.