ZAVENTEM. For two exciting days, cross-functional teams gathered in Zaventem to participate in the first ADB SAFEGATE AIRSIDE 4.0 HACKATHON. Skilled colleagues from various departments collaborated to soar to new heights with their ideas for developing Airside 4.0 technology.
The ADB SAFEGATE AIRSIDE 4.0 Hackathon was truly a cross-functional event with internal and external technical support resources available to the participants.
Thank you to all three three strong teams for your engagement, solid ideas and presentations and thank you to everybody else who participated, either as  a coach, a judge, or support. At ADB SAFEGATE we now look forward to incorporating all of the teams innovative ideas into our future product concepts.
Congratulations to the winners of the 1st ADB SAFEGATE Airside 4.0 Hackathon: Nick Verreycken, Arthur Beelen and Erik Van Hamme.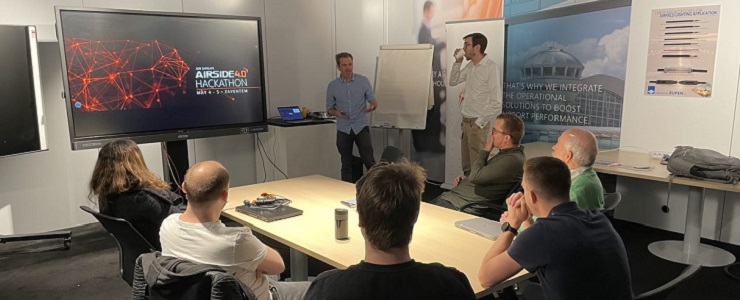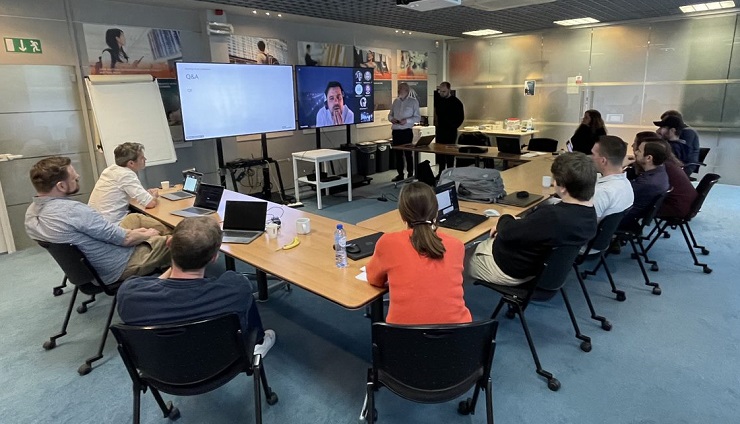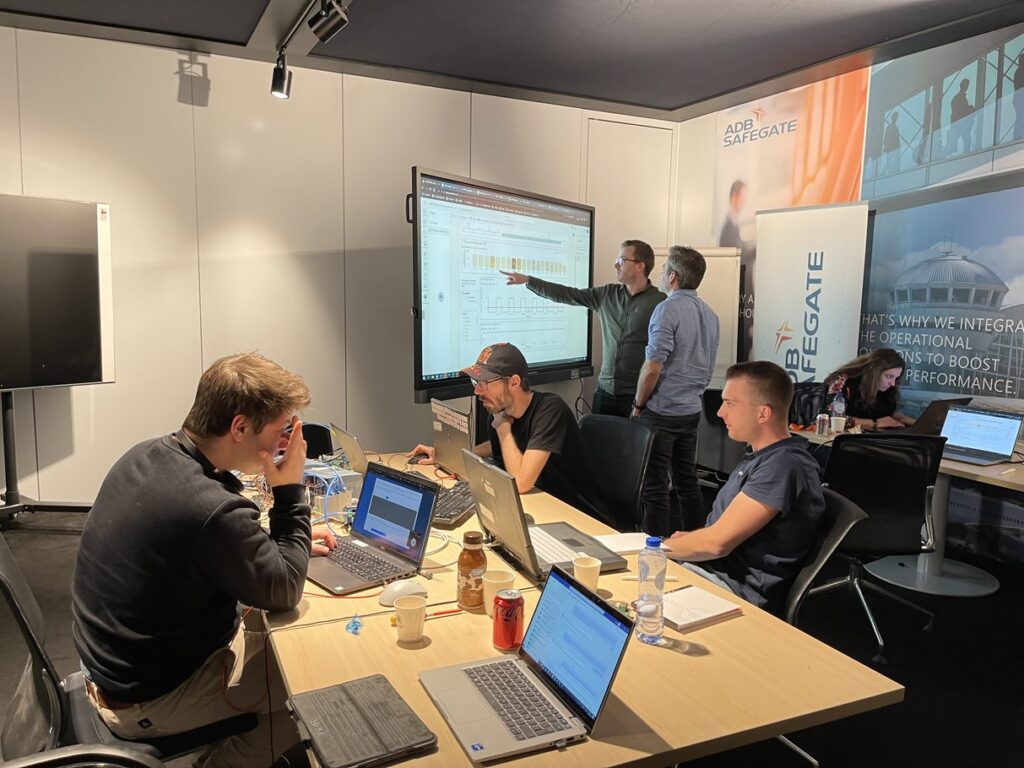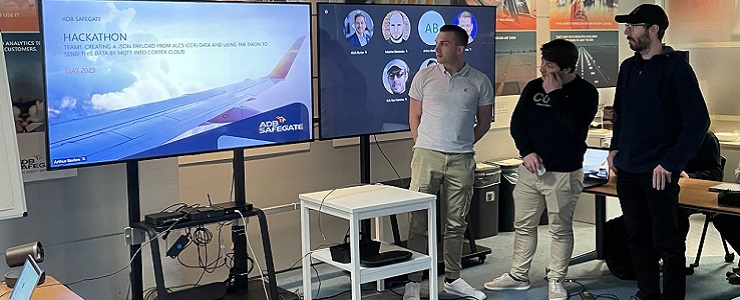 ADB SAFEGATE provides integrated solutions that raise efficiency, improve safety, boost environmental sustainability and reduce operational costs for airports, airlines and ANSPs. The company works with airports and airlines to solve operational bottlenecks, helping them navigate today's challenges and prepare for tomorrow. Solutions encompass airfield lighting, power and control systems, smart airport and tower software solutions, docking automation and intelligent apron management, as well as aftermarket services. With more than 1,200 employees, ADB SAFEGATE serves more than 2,500 airports in more than 175 countries, from the busiest and largest like Atlanta, Beijing, Dubai, Heathrow, Charles De Gaulle, Frankfurt, Istanbul, New Delhi and Changi to fast-growing airports across Asia and Africa.