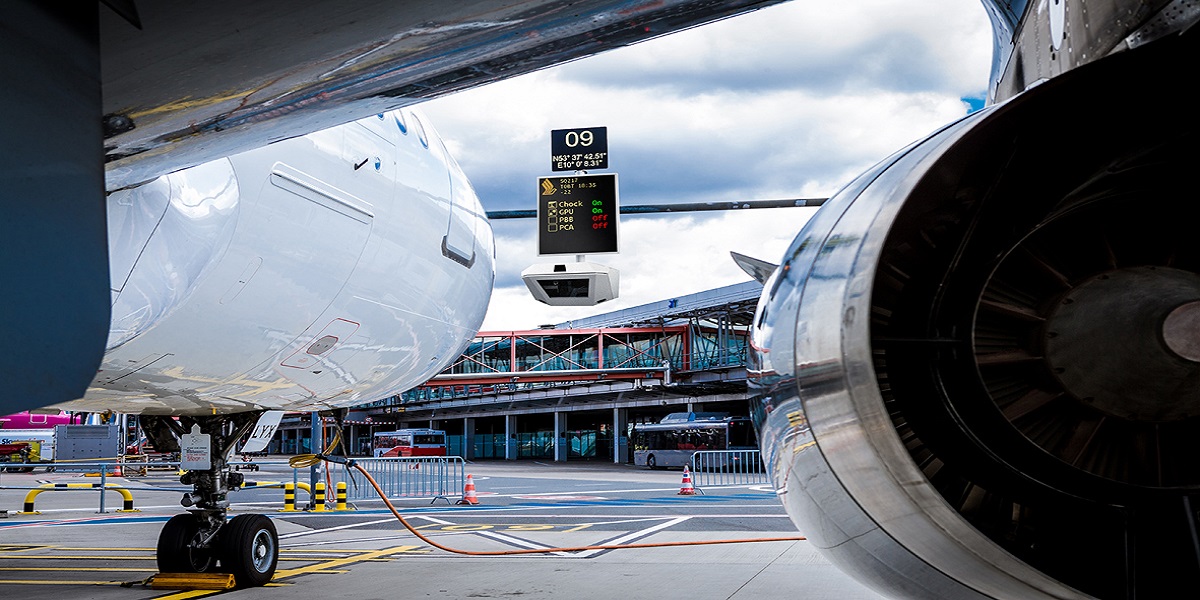 Aircraft are vulnerable to damage caused by the vehicles that service them on the ramp coming into contact with them – an increasingly expensive (and potentially very dangerous) occurrence, as more and more aircraft are made of easily damaged composite materials. Technology is helping to reduce such incidents, while proper training and consistent standards are also essential. Megan Ramsay reports
Article written by Megan Ramsay and published by Airside International Magazine, June 15, 2022. Read the full article here.
Accidents and incidents involving aircraft on the ground are by no means infrequent, especially on the apron. This is a very congested area, populated by vehicles, people and, of course, aircraft whose pilots have limited visibility from a flight deck.
From hazards like foreign object debris (FOD) and GSE; to wingtip collisions owing to the non-observance of clearances; to events like a recent accident in Istanbul where an aircraft stopped short of its parking position and the next taxiing aircraft collided with its tail – the apron is clearly a high-risk environment.
David Stark, consulting director and practice leader of enterprise risk services at insurance broker and risk advisor Marsh McLennan, outlines several reasons for aircraft damage: inconsistencies in risk management, policies or procedures; variability in maintenance and inspection of equipment and infrastructure; "non-conforming operational behaviours in the airside environment, as a result of insufficient supervision, enforcement of protocols, and high staff turnover"; and variability in the methods used to assess hazards, evaluate risk management and apply continuous improvement.
According to Stark, there are also inconsistencies in reporting cultures across airline networks and maintenance, repair and overhaul (MRO) stations. "This can lead to uncertainties and delays in incident investigation, assignment of contractual responsibilities, and insurance claim lodgement and resolution," he points out.
Furthermore: "As modern airframes are increasingly comprised of composite materials, airworthiness can be impacted by incidents that may have previously presented less of a risk, such as a small scrape or dent caused by a ground service vehicle."
Either way, damage to aircraft is costly not only in terms of the necessary repairs but also because of the interruption to business when turnaround is delayed as a result of an incident. Damage to aircraft is expensive, and the bill, Stark says, often comes in below insurance deductibles.
There is also of course potential for the damage to go unseen and/or unreported, a potentially extremely dangerous situation.
Solutions
One approach to reduce so-called 'ramp rash' is to implement technological solutions that reduce the possibility of human error causing damage to aircraft.
ADB SAFEGATE is one company that provides systems of this type. Peter Håkansson, product manager, gate at ADB SAFEGATE, says: "We believe airports should automate as much as possible, removing opportunity for human error results in safer operations.
"For example, our Safedock A-VDGS helps prevent accidents through apron scans that check for obstacles and debris; tail and wingtip clearance checks; aircraft verification to make sure the approaching aircraft is the correct type for the stand (if not, the parking procedure can be aborted); and approach monitoring to ensure aircraft enter the stand correctly, in alignment with the correct centre line."
Other safety features include detection of unauthorised pushback, with an alert sent to air traffic control (ATC), ground operations staff, the pilot and the pushback driver.
Plus: "We can set rules to prevent pushbacks taking place on opposite stands at the same time," Håkansson goes on. "We can create interlocking rules, too; for instance, if a passenger boarding bridge (PBB) is not in a safe position, we would not allow the aircraft to park. Another important aspect is low visibility. Pilots have a big responsibility and their view is even more restricted than usual in low visibility conditions, so it's essential to have tools to support them in those conditions."
ADB SAFEGATE also improves transparency, as the information the system collects is provided to airport operations, engineers, IT and management via its SafeControl Apron Management (SAM) solution. Data is available for all parties to view in a central system, which has the flexibility to allow staff to access data at home or on a mobile device, so that in the event of a critical incident, they are alerted and can take action.
ADB SAFEGATE's gate solutions are present at 47 of the world's 50 biggest airports, and: "We hold regular discussions with customers and partners to identify problems, operational challenges and accidents/incidents and then work together to solve them," Håkansson says. Indeed: "This is a big force driving our development."
View the digital magazine here.