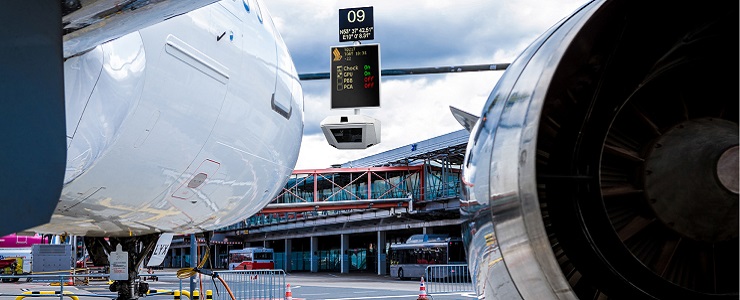 Recently Ground Support Worldwide published an article written by Josh Smith about how ADB SAFEGATE´s SafeControl Management System uses real-time intelligence to optimize operations on the ramp. In a data-driven world, more information provides opportunities to be efficient. ADB SAFEGATE is helping deliver key information to ground personel while keeping them connected with airport and airline officials for improved operations on the ramp.
To read the full article from Josh Smith and Ground Support Worldwide´s  October Issue, click on the image below:
If you are interested to find out more about ADB SAFEGATE´s gate solutions or  the  SafeControl Management System (SAM) in specific, please visit our online product center.
You are always welcome to contact us at ADB SAFEGATE to discuss how oour gate solutions can help your airport or airline.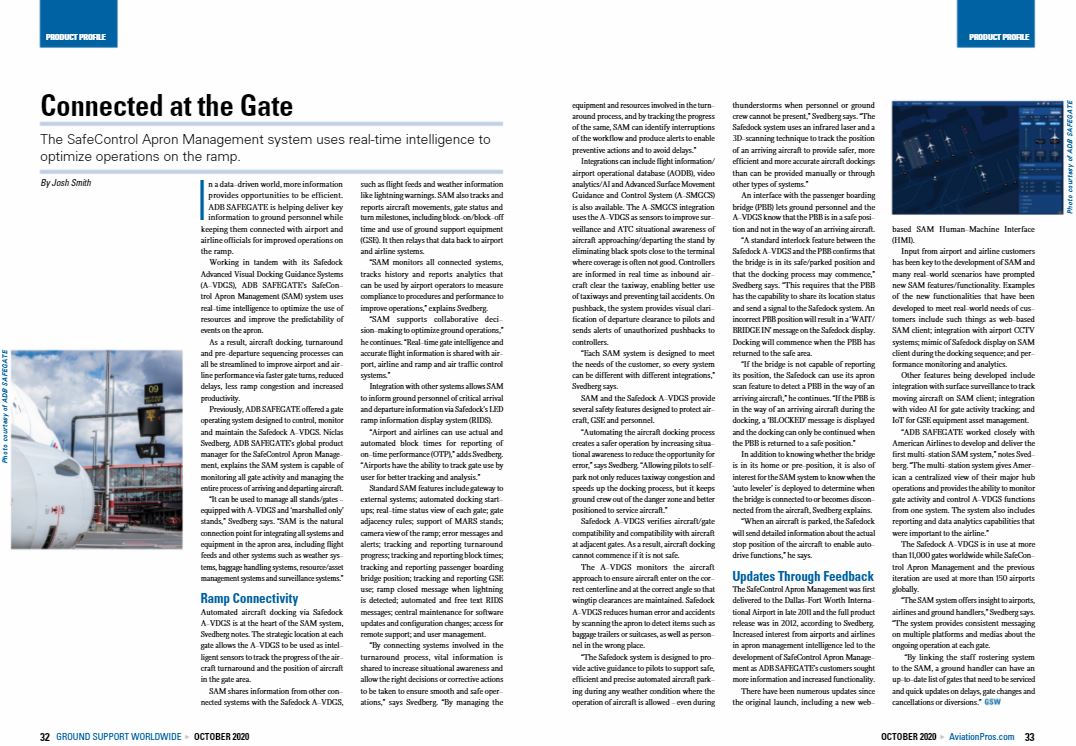 ADB SAFEGATE provides integrated solutions that raise efficiency, improve safety, boost environmental sustainability and reduce operational costs for airports, airlines and ANSPs. The company works with airports and airlines to solve operational bottlenecks from approach to departure. Solutions encompass airfield lighting, tower-based traffic control systems, intelligent docking automation and services, as well as applying advanced IT and analytics to deliver industry-leading Total Airport Management. For more information about ADB SAFEGATE, please visit our website at adbsafegate.com.