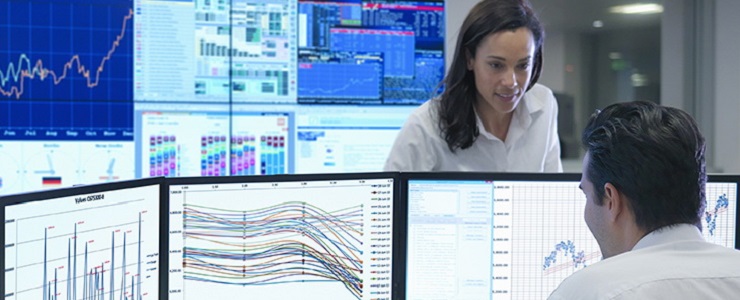 Too many airports lack visibility of the bigger picture as a result of poor information exchange between the labyrinth of airport operators, air traffic controllers, airlines and ground handlers involved in daily operations.  An integrated airport control center is the best option for airports who want to bring this complex network of stakeholders together, says Nick Gates, Portfolio Director, Air Travel Solutions, SITA.
Siloed and separate
Airport operators are under increasing pressure, often being asked to carry out more tasks with fewer resources. The gaps in a team's resources are only amplified when there is a breakdown in communication between different operating centers.
Take the all-too-familiar example when passengers, bags and aircraft start stacking up at the airport due to a major disruption, this is when response teams need to work fast. Ideally, that means having simultaneous access to as much information as possible. But when that information is held by multiple organizations, located in multiple locations, then these teams waste critical minutes trying to coordinate between all these parties, time that should be spent executing a well-drilled recovery plan.
The same phenomenon can be observed on a smaller but arguably more impactful scale during routine operations. An airport infrastructure made up of separate centers of operational control all too often leads to inefficiencies and consistently slow decision-making across daily operations, at both a tactical and strategic level.
The traditional siloed setup cannot cope and is costing airports money through slow and reactionary decision making – particularly in times of irregular operation.
Integrated and informed

What happens when you unite all the key operational voices into a single command and control center? Done right, airport operators can work off a centralized, integrated view of everything happening at the airport, from security to boarding gates, and from ground handling to facilities management. Importantly, such a system promotes and enables airport collaborative decision making with all stakeholders.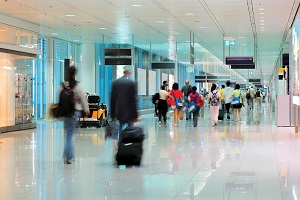 As a starting point, airport operators should look to reverse the segregated approach to command and control centers, where functions have been added as the airport has expanded. Fortunately, technologies have been designed around the idea of uniting key operational voices into a single unit.
In some ways, airports' hands have been forced. Congestion at airports has reached a tipping point and shows no signs of abating as passenger numbers continue to soar. But the integrated approach is one that would suit almost all airports, regardless of how much congestion they deal with on a daily basis.
All airport operators strive to perform more efficiently every day. For some, improved efficiency is critical just to keep normal operations running smoothly. But the quest for ever more efficiency isn't sustainable without major structural change to their systems. There's only so much you can squeeze out of an existing infrastructure.
It's much more efficient to have the right people, processes and data sources working together in the same room contributing to and working off a single, comprehensive view of the airport's operations. It inevitably speeds up decision-making and emergency response capabilities.
Right decision, right time
Integrated airport control centers are already commonplace at major airports around the world, but increasingly they're becoming accessible to medium and smaller operators. One airport that has built such a control center is Düsseldorf Airport, Germany.
Dissatisfied with the punctuality of its operations, Düsseldorf Airport commissioned an integrated Airport Control Center to enable multi-stakeholder occupancy in the control room. The airport also decided to implement several applications to enhance its Airport Collaborative Decision-Making compliance. Published information shows record rates of recovery from disruption at Düsseldorf Airport: after a 60-minute runway closure the airport had recovered completely (every delayed flight departed) in just 45 minutes.
By being assembled in a modular portfolio, an effective integrated airport control center solution can integrate and facilitate the command and control of core airport functions, covering airport operations, physical security, and engineering and facilities management.
In addition, it should be able to include ancillary or supporting functions, such as baggage management, service desk and internal IT support, as well as a suite of solutions to support the airport's emergency response mode of operation. Feedback from airports attests to just how useful they find it to unite all these functions to create a common operating picture across the airport in a single location.
Operational staff get all the information they need to take the right decision at the right time, helping to remove the guesswork from the job. As a result, everybody operates at the same level, getting the big picture without missing crucial details. The hunt for information from different control centers is over.
Recognizing that each airport is unique, the most effective solution needs to be modular, customizable and scalable to meet both current and future needs of the airport. The design and build process should use a progressive approach, which allows the airport operator to extend its integrated command and control capabilities over time, in line with its growth expectations.
One issue that typically holds back smaller airports is the time it takes to go through the process, from the drawing board to a fully integrated command and control capability. This can be addressed by using a design-build partnership approach, which compartmentalizes investment and risk. Crucially, this option presents an alternative to the challenges inherent in the traditional design-bid-build approach, which tends to be more expensive and takes a longer time to implement.
Choosing a provider that can act as a single supplier also has a major positive impact on the logistics of integrating command and control capability. Ideally, the provider should be able to cover the operational model, the work environment for the staff and the technology solutions.
Working better, together
Inevitably disruption will occur; integrated airport control centers cannot prevent disruption. But they can, and do, help airports reduce the chance that disruption will occur and can certainly ensure airports respond to the disruption as efficiently as possible. As ever, it comes back to how efficiently you can run your airport for passengers, airlines and other integral airport stakeholders. In the end, the best approach is to make sure everybody is prepared and on the same page.
An integrated airport control center is absolutely critical to ensure that this happens.
Written by By Nick Gates, Portfolio Director, Air Travel Solutions, SITA. This slightly abbreviated article is published on ADB SAFEGATE with permission of Momberger Airport Information
SITA is a leading air transport IT and communications specialist. Airlines, airports, aircraft, ground handlers, governments, air cargo, aerospace, air navigation service providers and international organizations all use SITA´s information and communication technology (ICT) solutions, relying on SITA's expertise to enable 'easy air travel every step of the way'. Owned by the industry, SITA is  guided by around 400 air transport owner-members around the world. And SITA is steered by the expertise and experience of the SITA Board and SITA Council, comprising over 35 air transport industry CIOs and other IT professionals.
 ADB SAFEGATE is a leading provider of intelligent solutions that deliver superior airport performance from approach to departure. The company partners with airports and airlines to analyze their current setup and operations, identify bottlenecks, and jointly solve them using a consultative approach that enables airports to improve efficiency, enhance safety and environmental sustainability, and reduce operational costs. Our integrated portfolio includes solutions and services that harmonize airport performance, tackling every aspect of traffic handling and guidance, from approach, runway and taxiway lighting, to tower-based traffic control systems, and intelligent gate and docking automation. ADB SAFEGATE has more than 900 employees in more than 20 countries and operates in more than 175 countries, serving more than 2,500 airports.