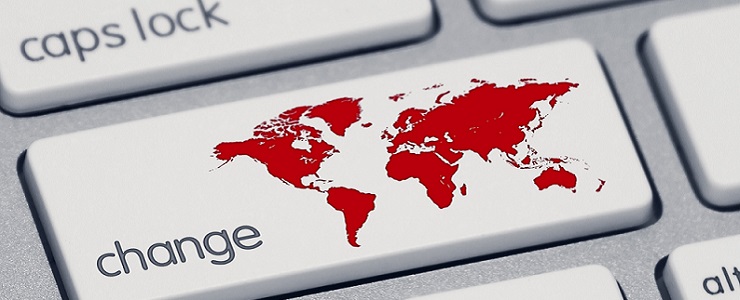 With a PhD in telematics and several years of experience leading different R&D teams, we are fortunate to welcome Arnold Maier as our newest R&D director in Graz, Austria. Read on to find out more about what makes him tick and how he hopes to play a pivotal role in innovating and leading our R&D teams.

Tell us about your background and what led you to ADB SAFEGATE?
Born in the mid 1970s in Austria, I was bitten by the computer bug and its applications since I was a child. After finishing my doctoral studies in telematics, I could pursue this passion professionally too! I started working while I was studying and took up different hardware and software engineering roles.
In the past 10 years, I have dedicated my focus to R&D, leading teams in various management positions. I absolutely enjoy to lead the creation of innovative products together with great people. My excitement in the space of emerging aviation applications is what led me to ADB SAFEGATE – Graz and I am really happy that I am now part of our company – a global key player in boosting airport performance.
What will be your role at ADB SAFEGATE? 
I serve as R&D director at ADB SAFEGATE Graz where I have the pleasure of leading an ambitious and self-driven team who go the extra mile naturally. The close cooperation of R&D with the teams of product management, system engineering, projects, quality and sales inspires my team to ensure that we always have our most important stakeholder, i.e. our customers right at the center of everything we do.
What will be your main focus? Short term? Long Term?
On a short term, my main focus is to strengthen the existing team by hiring additional employees, in order to have a sound base for the upcoming challenges. On a long term, we will further intensify the cooperation with our R&D colleagues from ADB SAFEGATE worldwide. It is a huge opportunity for all of us to learn with and from each other while furthering the development of our product portfolio together.
What do you see as the main challenges within your area (Tower)?
The overall challenge is to create products that can handle partly contradicting goals: the safe handling of air traffic, while maximizing efficiency and capacity; to be done in accordance with strict regulations and environmental constraints. Here I really want to emphasize that the founders and staff of the Graz office can really be proud of their great achievements in the tower area since 2001. Now that we are a part of ADB SAFEGATE, we have the great opportunity to experience even stronger growth. In the next 15 years, air traffic is expected to double. Our teams in Graz are pushing hard to develop the next smarter software solutions for tower and gate applications to handle increased volumes, giving our team members many upcoming but welcoming challenges!
What do you see as important trends within ATC? Software development related to ATC?
I think that the ongoing trend of Airport Collaborative Decision Making (A-CDM) gives all involved parties the chance to improve operational efficiency by sharing their data. By saying that, the further strengthening of cyber security also plays a huge role in our products. Airports are also looking for fully integrated HMI displays to have one view on the airport and reduce ATC complexity. These are just a few of the top trends in this space!
Is it too early for you to say why an airport should chose to work with ADB SAFEGATE?
I think the numbers are almost self-explanatory: with more than 100 years of combined experience, ADB SAFEGATE has already successfully served more than 2,500 airports worldwide. This makes us a powerful and reliable partner for improving our customer's airport performance by offering airfield, tower, gate and service solutions all under one roof.
What was the reasons you chose ADB SAFEGATE yourself?
To me it is a unique opportunity to bring my know-how in R&D management to the next level by leading teams that work on real innovations for an emerging market. It is also quite appealing to me that the Graz team is part of a much bigger company with an exciting overall portfolio that gives us access to even bigger projects.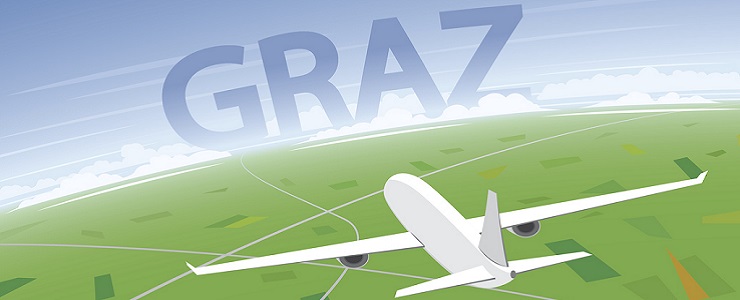 What are your driving forces?
I absolutely thrive on facing huge challenges and achieving success together with a team of great people. I also have full trust on my well-proven experience in leading multi-national teams in ambitious projects. Besides my professional life, I of course enjoy spending quality time with my lovely family. And let me not forget to mention how I also relax when riding my mountainbike in Austria's great landscape. If that's not enough, I really can recharge while listening to loud and funky music.
 Something else you want to say to your new colleagues? To our external blog readers?
I would like to thank my dear colleagues both in Graz and internationally for providing me such a warm welcome at ADB SAFEGATE. Great challenges are ahead! To all our dear external blog readers: stay tuned for some great innovations from us!
 ADB SAFEGATE is a leading provider of intelligent solutions that deliver superior airport performance from approach to departure. The company partners with airports and airlines to analyze their current setup and operations, identify bottlenecks, and jointly solve them using a consultative approach that enables airports to improve efficiency, enhance safety and environmental sustainability, and reduce operational costs. Our integrated portfolio includes solutions and services that harmonize airport performance, tackling every aspect of traffic handling and guidance, from approach, runway and taxiway lighting, to tower-based traffic control systems, and intelligent gate and docking automation. ADB SAFEGATE has more than 900 employees in more than 20 countries and operates in more than 175 countries, serving more than 2,500 airports.