VIDEO. Since installing its first docking system in 1977, ADB SAFEGATE has delivered more than 10,000 Safedock solutions, making it the most widely used A-VDGS at airports around the world.  18 million times each year, or every two seconds, an aircraft is safely docked with a Safedock system. Watch Judith Kruse, Area Sales Manager Gate Solutions, present the new Advanced Visual Docking Guidance System from ADB SAFEGATE, Safedock X.
Safedock X – Airport-wide gains on performance, costs and efficiency
ADB SAFEGATE Safedock X is a new generation A-VDGS solution; one that combines cutting-edge display capabilities to improve situational awareness, with state of the art sensors to ensure safe, rapid aircraft
docking under all weather conditions. The new Advanced Visual Docking Guidance System (A-VDGS) from ADB SAFEGATE – Safedock X – combines new surveillance technologies, modern display capabilities and advanced integration to ensure safe docking in all weather conditions and bring fully automated airport apron management a step closer to reality.
The Safedock X pairs ADB SAFEGATE's infrared laser and patented 3D scanning technology with a radar sensor for unrivaled performance in low visibility conditions. Safety is improved by the scanner's ability to detect objects as small as 10 cm by 10 cm on the apron that could damage aircraft and by monitoring approach accuracy as aircraft enter the gate to avoid accidents and delays.
This latest member of the widely adopted Safedock family displays more information in more ways than ever before. A high-resolution full color display offers unprecedented clarity for both pilots and ground staff.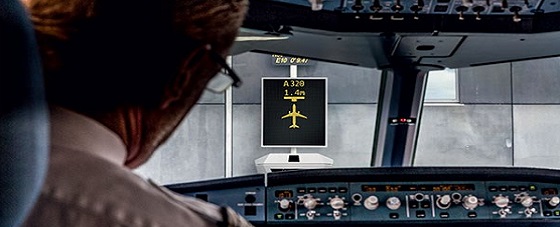 Visit ADB SAFEGATE Product Center on the web to find out more about ADB SAFEGATE Safedock X, read the brochure or take a look at the video where Judith Kruse, Area Sales Manager gate Solutions, presents the new Advanced visual Docking Guidance System from ADB SAFEGATE, Safedock X:.
Do you want to find out more about Safedock X. Do not hesitate to get in contact with us.
ADB SAFEGATE provides integrated solutions that raise efficiency, improve safety, boost environmental sustainability and reduce operational costs for airports, airlines and ANSPs. The company works with airports and airlines to solve operational bottlenecks from approach to departure. Solutions encompass airfield lighting, tower-based traffic control systems, intelligent docking automation and services, as well as applying advanced IT and analytics to deliver industry-leading Total Airport Management. With more than 1,200 employees, ADB SAFEGATE serves more than 2,500 airports in more than 175 countries, from the busiest and largest like Atlanta, Beijing, Dubai, Heathrow, Charles De Gaulle, Frankfurt, Istanbul, New Delhi and Changi to fast-growing airports across Asia and Africa.