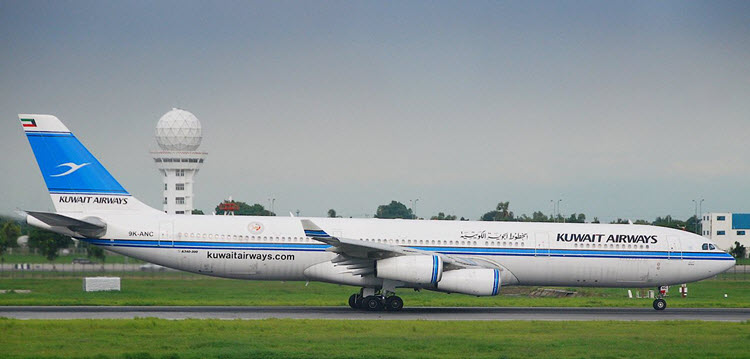 As result of an airport expansion project, Kuwait International Airport (KWI), plans to boost the airport's facility's capacity from current seven million passengers to 13 million in 2016 and in 2025 the capacity is predicted to 25 million passengers.

ADB SAFEGATE and Kuwait's Directorate General of Civil Aviation (DGCA) have had a long and successful relationship with KWI, being the first airport in the world to adopt ADB SAFEGATE's Gate Operating System (GOS) in the 1980s. DGCA have been committed to ensure the airport's performance and have over the years upgraded from the initial inductive loop visual docking guidance system (VDGS) to the laser based Advanced VDGS (A-VDGS) in order to increase its safety and efficiency.
In an inauguration ceremony held in December of 2014, Kuwait International Airport (KWI) became the first airport in the MENA region to deploy operational SafeControl Apron Management. SafeControl Apron Management uses Safedock Advanced Visual Docking Guidance Systems (A-VDGS) as intelligent sensors to collect and distribute real-time gate intelligence and accurate flight information between airport, airline and air traffic control systems, making it a vital part of A-CDM, A-SMGCS and future concept of operations.
The main long-term objective is thereby to highlight a future concept of operations, with the system and procedures required in order to raise the efficiency level of today´s airport. This will allow the airport to utilize their infrastructure at a higher level.

For more information contact ADB SAFEGATE Dubai, U.A.E.
E-mail: dubai@adbsafegate.com
Phone: +971 4 452 7575
Written by Mohammad Abu-Geras, ADB SAFEGATE 2015
ADB SAFEGATE is a leading provider of intelligent solutions that deliver superior airport performance from approach to departure. The company partners with airports and airlines to analyze their current setup and operations, identify bottlenecks, and jointly solve them using a consultative approach that enables airports to improve efficiency, enhance safety and environmental sustainability, and reduce operational costs. Our integrated portfolio includes solutions and services that harmonize airport performance, tackling every aspect of traffic handling and guidance, from approach, runway and taxiway lighting, to tower-based traffic control systems, and intelligent gate and docking automation. ADB SAFEGATE has more than 900 employees in more than 20 countries and operates in more than 175 countries, serving more than 2,000 airports.