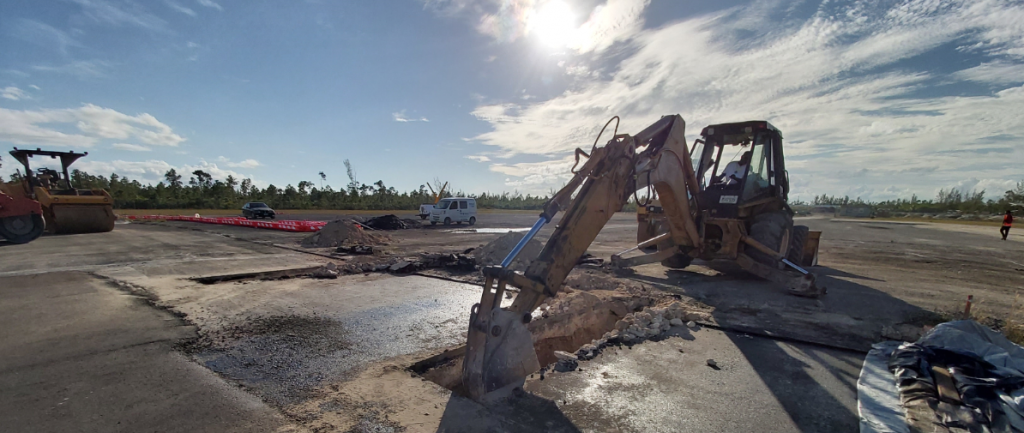 PRESS RELEASE. Tourism is a major industry in The Bahamas, and ensuring both runways at Lynden Pindling International Airport are functional and can handle as many flights as possible is a priority for the airport. ADB SAFEGATE undertakes turnkey project to supply airfield lighting infrastructure and rebuild approach systems at The Bahamas' largest airport.

Bringing the airport closer to achieving CAT I status
Lynden Pindling International Airport, the main international gateway to The Bahamas, has selected ADB SAFEGATE as a turnkey partner for a refurbishment project that includes renewing the approach systems for both runways at the airport. ADB SAFEGATE is working with a local partner to install the airfield lighting infrastructure. A new high-intensity approach lighting system on the airport's main Runway 14 will increase operational awareness to support safer night operations and bring the airport closer to achieving CAT I status.
Read the full press release:
Lynden Pindling International Airport boosts safety and availability with ADB SAFEGATE's support >>
ADB SAFEGATE is a leading provider of solutions that boost efficiency, improve safety and environmental sustainability, and reduce operational costs for airports and airlines worldwide. Its solutions tackle every aspect from approach to departure – airport traffic handling, airfield lighting, tower-based traffic control systems, gate and docking automation, services and advanced analytics – to increase airport performance. ADB SAFEGATE has more than 1,000 employees in more than 20 countries and operates in more than 175 c