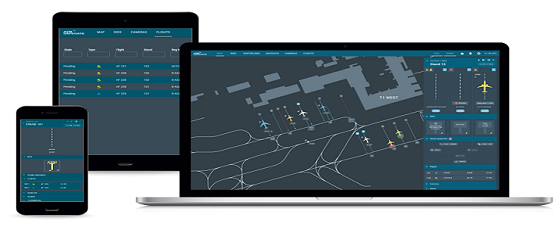 INTER AIRPORT. ADB SAFEGATE's concept of operational elasticity on the apron perfectly describes the multidimensional challenge today's reality places on all stakeholders involved in the aircraft turnaround. The SafeControl Apron Management (SAM) system with its new architecture now offers a more flexible and adaptable system, both in terms of interfacing capabilities and the additional users who will benefit.

Turn awareness and real-time management
Designed to support a more elastic operation, our web-based SAM allows for providing situational awareness to all stakeholders involved in the aircraft turn, no matter if you are located in a control center, in a tower or on the ground. It presents itself as the natural intelligent hub for controlling, merging, storing, analyzing and predicting for operational performance, with an apron management perspective. Users can interact with the system remotely or via a mobile or handheld device when overseeing the operations and turn around progress on the apron, to ensure on-time performance.
With a focus on progress tracking and streamlining the aircraft turnaround processes, airport and airline performance is enhanced through faster gate turns, reduced delays, accurate TOBT updates, and less congestion and increased productivity and cost-efficiency.
Situational Awareness and collaboration
SAM has transformed into the natural integrator that connects to Airport Operational Database (AODB), airport collaborative decision making (A-CDM) and other systems and equipment on the apron to provide a real-time overview of gate status, stand availability, equipment status, turnaround progress but also planned operations in near time. Everything perceived important to provide the best possible situational awareness for informed decision making. The integrated system enables fully-automated docking of aircraft by our Safedock A-VDGS and allows users to manage apron operations on any device and from anywhere, using the A-VDGS cameras for real-time view.
In an integrated set-up, the Safedock A-VDGS is used as a Ramp Information Display System (RIDS), to further improve communication. The system provides flight and ground crew with real-time data such as target off block times, countdown timers, equipment status or other information vital to the turn process and its stakeholders.
SAM uses the Safedock A-VDGS, located at each gate, as intelligent sensors to track the progress of the aircraft turnaround and the position of aircraft in the gate area. SAM supports surface surveillance systems by using the A-VDGS to track aircraft movement within the gate area on arrival and during pushback. SAM automatically sends position details to the A-SMGCS, filling the gap and enhancing the value of the A-SGMCS solution.
To read more about the features & Functions of our Mobile web-based Airport Management System, please visit the gate section.
Book a meeting with our experts at inter airport Europe in Munich
If you are visiting inter airport in Munich this year (9-12 November ) you are more than welcome to visit the ADB SAFEGATE booth to have the SAM demonstrated by one of our experts. Fill in the form and we´ll contact you shortly to book  an appointment with our experts. Please be sure to reserve 9-12 November in your agenda and let's catch up on the latest innovations and how to realize true end-to-end integration. We hope to see you soon in Munich!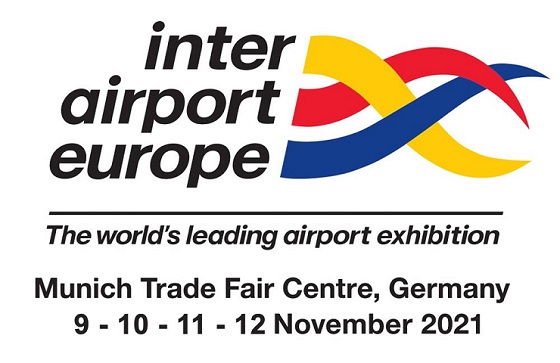 ADB SAFEGATE is a leading provider of intelligent solutions that deliver superior airport performance from approach to departure. The company partners with airports and airlines to analyze their current setup and operations, identify bottlenecks, and jointly solve them using a consultative approach that enables airports to improve efficiency, enhance safety and environmental sustainability, and reduce operational costs. Our integrated portfolio includes solutions and services that harmonize airport performance, tackling every aspect of traffic handling and guidance, from approach, runway and taxiway lighting, to tower-based traffic control systems, and intelligent gate and docking automation. ADB SAFEGATE has more than 900 employees in more than 20 countries and operates in more than 175 countries, serving more than 2,500 airports.