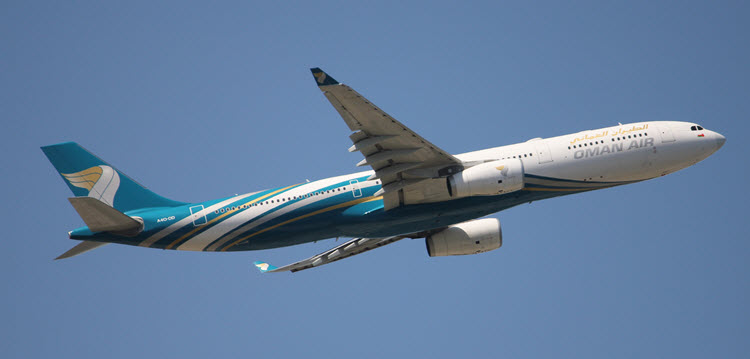 SULTANATE OF OMAN. Safegate Group was successfully awarded prestigious international airport projects in Oman; Salalah International Airport and the largest airport in the Sultanate, Muscat International Airport. The $1.8 billion development project is the largest project ever to be undertaken in Oman's history and was initiated by the government to improve the Sultanate's airport capacity to meet expected tourism expansion.
OAMC (Oman Airport Management Company) is future-proofing the airport capacity at Muscat International Airport. Both the operator and airlines will benefit from having ADB SAFEGATE supply systems for airfield, gate and tower, due to the integration possibilities between the systems. This enables maximum operational efficiency and throughput at the airport, in line with the forecasted increase in traffic demands. Airfield-Gate-Tower operations should work together as one system, serving each aircraft from approach to departure.
At Muscat International Airport ADB SAFEGATE supplied the individual lamp control and monitoring system (ILCMS) complete with airfield ground lighting and including regulators and airfield signs.
ADB SAFEGATE was also selected for supplying the apron management system (SafeControl Apron Management System), forming part of the A-CDM platform. In addition to this there are 32 Safedock T1 A-VDGS systems working as an information platform at the gate, as well as ensuring a safe docking process. Using a common platform for ILCMS (Airfield), A-VDGS (Gate), Apron Management (Tower) is an important step to a future-proof system.
As a next step, flexible and dynamic routing with further capacity increase can easily be achieved by unlocking modules in SafeControl Suite and expanding the surveillance system to cover the manoeuvring area. This makes seamless integration possible due to a common technical platform.
The projects also include services delivered by Safegate Group such as design, installation, operational support, commissioning and training.
Muscat airport handled 8.31 million passengers and recorded 81,244 aircraft movements in 2013. The new Muscat International Airport will have the capacity to handle 12 million passengers annually. The further expansion phases will boost the airport's capacity to 24, 36 and 48 million passengers when the demand is required.
ADB SAFEGATE is a leading provider of intelligent solutions that deliver superior airport performance from approach to departure. The company partners with airports and airlines to analyze their current setup and operations, identify bottlenecks, and jointly solve them using a consultative approach that enables airports to improve efficiency, enhance safety and environmental sustainability, and reduce operational costs. Our integrated portfolio includes solutions and services that harmonize airport performance, tackling every aspect of traffic handling and guidance, from approach, runway and taxiway lighting, to tower-based traffic control systems, and intelligent gate and docking automation. ADB SAFEGATE has more than 900 employees in more than 20 countries and operates in more than 175 countries, serving more than 2,000 airports.