The Shanghai Pudong International Airport (PVG) has made unbelievable progress in the 20 years since it started operations. Today, it is one of the busiest international hubs of mainland China, ranking 9th in terms of passenger traffic globally. The airport is one of the pioneer airports in China to use ADB SAFEGATE Solutions' technologies. Pudong satellite terminal  is now put into operation with 90 ADB SAFEGATE Safedock T1 installed  to help  operational burden at the airport.

The world's biggest Satellite Hall at Shanghai Pudong Airport started  operation on September 16.
On September the 16th a new satellite terminal, believed to be world's largest of its kind, was put into operation at the Shanghai Pudong International Airport.  The new operation of the Satellite Hall helps the airport to meet the needs of the increasing number of air passengers and improves efficiency in flight transfers. This third phase of the expansion of the Airport began already in December 2015 and have lasted for over three years. The construction project included the terminal area, the flight area, the support facilities and municipal infrastructure.
For quite some time, the Chinese market has been the largest single country market of ADB SAFEGATE ´s A-VDGS solutions. At Shanghai Pudong International Airport we provided the airport with 90 Safedock T1 to equip the satellite terminal in one of the the biggest single A-VDGS-projects in China. ADB SAFEGATE supplied, delivered, installed, tested and commissioned the Safedock T1 A-VDGS and an apron management system.
Reducing the operational burden at the airport
Our products help reduce the operational burden of the airport by improving efficiency of its operations, and reducing equipment maintenance. At ADB SAFEGATE  we are very proud to be a key partner in the airport's several phases of expansion over these years.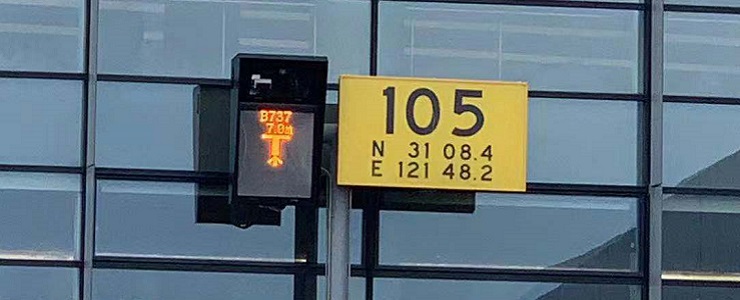 Shanghai Pudong International Airport now has two terminals, one satellite hall and four runways, and can handle a total of 80 million passenger trips a year. The airport is a great example of a project that has kept pace with the increasing demands of passenger and cargo traffic, reflected in its excellent growth over a short period.
Do  you have a question about a product or service?
Our knowledgeable sales representatives are just an email or phone call away. Find ayour contact via the ADB SAFEGATE web page under Contact.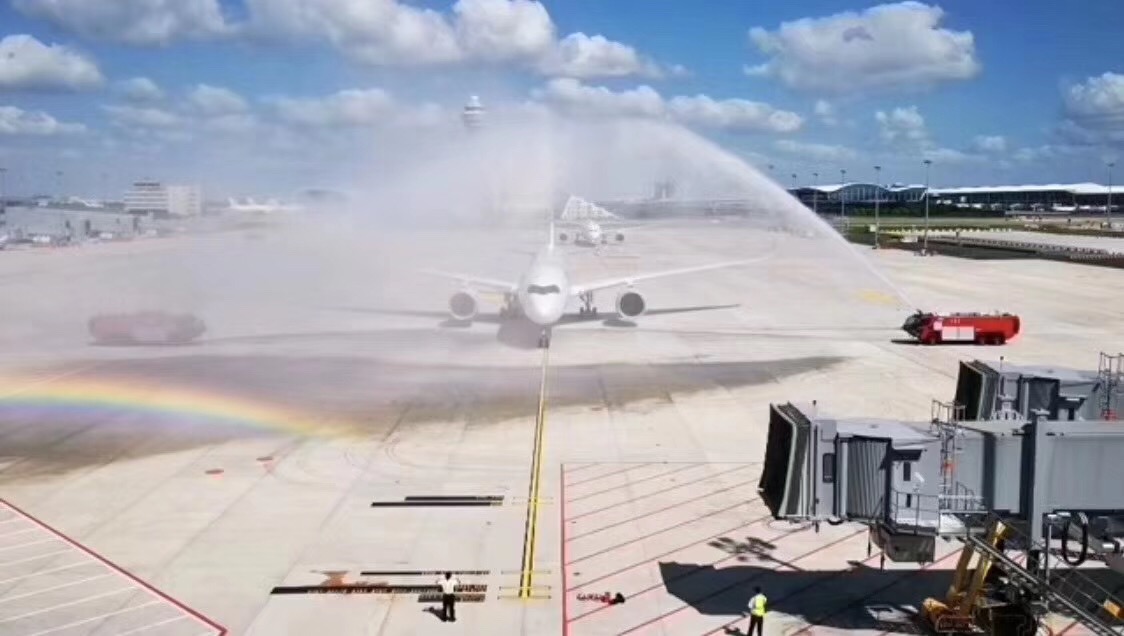 Video Credit to ChinaGlobalTVNetwork: https://www.youtube.com/watch?v=OKo7it7D48Y 
ADB SAFEGATE is a leading provider of solutions that boost efficiency, improve safety and environmental sustainability and reduce operational costs for airports, airlines and ANSP's. The company works with customers to identify performance bottlenecks and jointly solve them through integrated solutions that improve airport and airline performance. These solutions address every aspect from approach to departure – airport traffic handling and guidance, airfield lighting, tower-based traffic control systems, intelligent gate and docking automation, services and advanced analytics. ADB SAFEGATE has more than 1,100 employees across 45 nationalities in 25 countries, and operates in more than 175 countries, serving more than 2,500 airports globally.