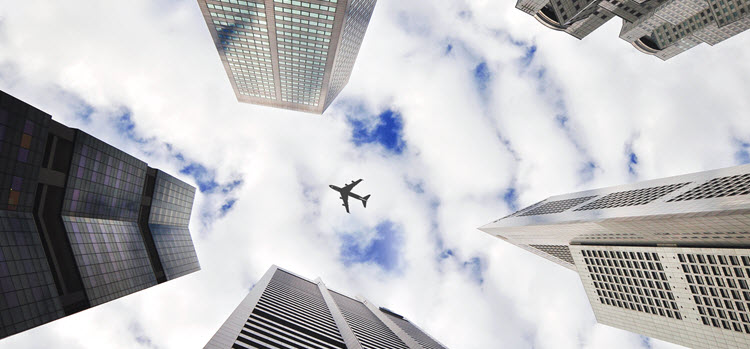 Safegate Group is pleased to announce that it has successfully completed the acquisition of Liberty Airport Systems Inc., the North American leader in integrated airfield lighting power and control solutions.
Safegate Group CEO Per-Olof Hammarlund said, "This acquisition is a milestone that strengthens our presence in North America and is a big step in our drive for increased safety and efficiency at airports worldwide. Liberty's proven power and control technologies complement our solutions and allow us to deliver even better value to our customers."
Liberty Airport Systems will join forces with Safegate Group's U.S. subsidiary, Safegate Airport Systems, Inc., to offer the first truly turnkey intelligent airfield lighting solutions designed specifically for the North American market.
Tom Duffy, President of Safegate Airport Systems, Inc., said that, "Liberty Airport Systems has been a highly valued partner for several years." Both companies have a large presence in North America with products installed at more than 250 airports in Canada, Mexico and the U.S. and hundreds more around the world. The companies have also worked together successfully on high-profile projects including those at airports in Houston, Toronto and Vancouver. "As part of our family, Liberty's experience, excellent reputation and established manufacturing capabilities will strengthen our airfield lighting growth strategy in North America," adds Duffy.
As the newest member of the Safegate Group, Liberty Airport Systems will continue to operate as a stand-alone business with the same solid management and highly qualified team they have built. "We are having our tenth anniversary this month," said Allan Fletcher, President of Liberty Airport Systems. "And, I can't think of a better way to celebrate it than with this announcement to our employees and our customers of even greater opportunity for the next ten years."
"I have long believed that merging with Safegate was an ideal outcome for our company," added Fletcher. "Safegate Group is a known technology leader. With their advanced products added to our portfolio, we can help our airport customers build end-to-end intelligent airfield lighting solutions."
Safegate Group's intelligent airfield solutions include a newly released line of FAA and ETL certified SafeLED IQ airfield lighting fixtures and SafeLED airfield guidance signs, as well as its SafeControl individual lamp control and monitoring system (ILCMS) and 2 Amp circuit technology. SafeLED IQ fixtures are unique in that they are the only LED airfield lights with intelligence integrated inside the fitting for advanced control and monitoring functionality and unmatched energy efficiency.
Safegate Airport Systems and Liberty Airport Systems will be demonstrating their intelligent airfield lighting solutions at the IESALC Day Show in Lake Buena Vista, Florida on October 22, 2014.
About Safegate Group:
Safegate Group offers solutions for increased safety, efficiency and environmental benefits to airports around the world. The company was founded in 1973 and has its headquarters in Malmö, Sweden. Safegate Group was the pioneer in the development of addressable airfield lighting systems on the series circuit for individual lamp control and monitoring and remains the leading provider of such technology today. Previous acquisitions include Thorn Airfield Lighting and Idman Airfield Lighting with more than 40 years of experience in the design and implementation of airfield lighting solutions, and Avibit, a leading provider of integrated solutions for air traffic control. Safegate Group's complete range of integrated intelligent solutions for airside, tower and gate offer a "one-stop shop" to improve airport operations from approach to departure. Safegate Airport Systems, Inc. of Brooklyn Park, Minnesota, is a subsidiary of the Safegate Group. Safegate Group is owned by the Fairford Group, a private investment company www.fairfordholdings.com.
About Liberty Airport Systems:
The history of Liberty Airport Systems Inc. can be traced back to 1970 when Westinghouse developed the first solid state constant current regulator and then introduced the first PLC based airfield lighting control system in 1988. After ownership changes in the 1990's led to an exit from the North American airfield lighting market, Liberty Airport Systems was formed in 2004 to carry on the legacy of designing custom engineered airfield lighting power and control solutions. Based in Burlington, Ontario, Canada, Liberty Airport Systems employees have more than 40 years of industry experience. www.libertyairportsystems.com 
For more information please contact:
Tammi Phippen, Marketing Manager
Safegate Airport Systems, Inc.
Phone: +1 763-535-9299
E-mail: tammi.phippen[a]safegate.com