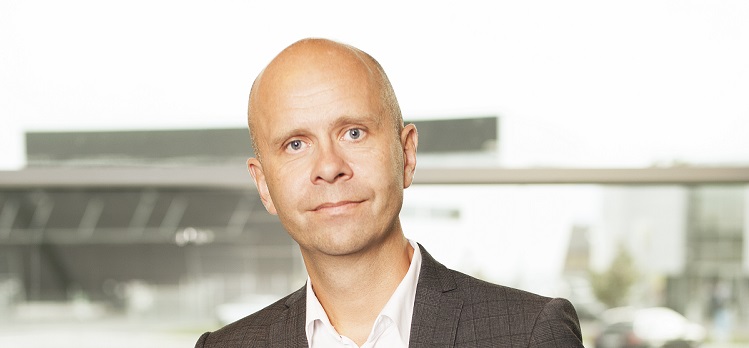 In June this year Safegate Group and Lahore Allama Iqbal International Airport signed a contract to work together towards weather proofing the airport in only 12 months. The objective is being able to land aircraft in low visibility before the winter, and by May 2016 to handle 25 movements per hour. A project as complex as this can easily take 5 years to implement. To to do it in only 12 months' time is unheard of. Until now! We spoke with Jesper Svensson, General Manager SafePerformance for Safegate Group about how this is possible.
What is Safegate doing in Lahore? What is the challenge?
Every winter season, Lahore International Airport in Pakistan faces the recurrent problem of dense fog and low visibility. Last year more than 100 flights  were cancelled as a direct effect of the weather situation, but the fog also has a cascading indirect effect on national and international flights in terms of diversion and delays. Aircraft having to turn around brings enormous costs for the airport, airline and not least of all to passengers. So what is to be done? The airport had to be weather proofed to maintain capacity independent of weather situations. First of all, not having to shut down but to keep open during all weather situations, but also to maintain a high and stable level of aircraft movement.
What are the reasons why Safegate can weatherproof the airport in only 12 months when it has never been done before?
# 1.  An airport ready to work in new patterns. First of all, the airport management was open and prepared to break traditional patterns and work in new, unproven ways. Instead of acquiring components in an upgrade project, they were bold enough to take a holistic view and buy Airport Performance.  "When you buy a fast car – you buy a fast car. You do not spend all your time shopping for the specific details like the 'shift knob' and 'ultimate window seal'.  When you want your airport to handle 25 movements in all weather conditions, Airport performance is what you should buy and not having to be concerned with all the different components that builds this up. With an overall perspective on Airport Performance there is not only money to be saved, but also a lot of time that otherwise would be spent on tenders for each specific component.
#2. Safegate's 40 years of experience from Gate, Airfield and the Tower offers a holistic approach. After 40 years'of experience in all parts of an airport we know what really matters and how one thing affects the other. We listen, discuss and make sure to understand what the airport needs and can achieve, and we present a suitable way to reach the overall wished performance instead of specifying all stand-alone components. What we offer is trust. The airport can trust our knowledge and broad airside experience to offer what they need to solve their problem and reach their goals. In this case, 25 movements per hour during all weather situations.
#3. To work in parallel projects instead of in sequences.  A thorough analysis and well written report helped us to be much more efficient in the long run. Even before the airport design was ready, thanks to the report, we could estimate 80-90% of what would be needed and therefore we could go ahead with the manufacturing basically the day after the decision was made to start up the expansion project. A number of parallel projects have been run within the project at all times.
#4.  Good planning and Communication throughout project. A key factor of success, also in this case is good communication. At an early stage, Supply Chain in Sweden was involved and with tight cooperation with the project team in Lahore, they managed to create good foresight and flexibility in the planning process and a "just in time" working process.  Again saving time – and money.
#5.  Local Experience and strong relations in Pakistan. Safegate has been working in Pakistan for more than 25 years. We have a strong partner that we've worked closely together with for twenty years. Long term relations and local experience has been very valuable in order to succeed with getting a 60 persons strong team up-and-running within short notice.
#6. The Safegate Spirit. Our team has been putting their soul into this project and our skilled and dedicated people are the reason for our success. It has been a struggle against time and the fog and we are glad that we have come this far.
After the completion of the project in Lahore, the airport will be among the world's few airports that have the capacity to handle and maintain the same throughput in any visibility conditions. Landing in Lahore will be possible even when the visibility is down to 50 metres. At Safegate Group we are proud that this will be realized not in 5 years' time but already this winter.
For more information and details, contact:
Jesper Svensson,
General Manager SafePerformance, Safegate Group
jesper.svensson@safegate.com
+971 56 1717 924
The project entails a completely new CONOPS, installation of A-SMGCS including SMR and MLATs, CAT IIIBAirfield Lighting System, Advanced Visual Docking Guidance System and operational and technical training of CAA personnel to facilitate safe and secure movement at all times.
Safegate Group offers a complete range of solutions for increased safety, efficiency and environmental benefits to airports worldwide. We deliver airport performance, from approach to departure, to more than 1200 of the biggest airports worldwide. With over 70 partners, headquarters in Sweden and offices around the world, Safegate Group is a truly global company and your one contact point for a complete solution. One Airport – One Process – One Partner. Experience the Safegate effect!