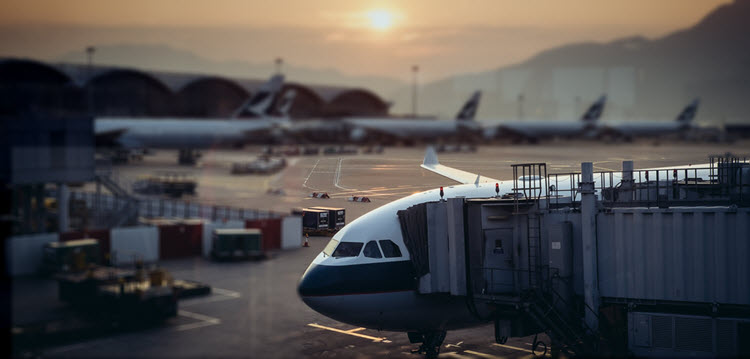 ADB SAFEGATE Hong Kong Limited has now been successfully established with support from ADB SAFEGATE  headquarters in Europe.
Our new office is conveniently located at Hong Kong International Airport's World Trade Centre in Terminal 2. Operations will commence in January 2015, with Michael Little appointed as General Manager. The core focus of the new office is to provide professional local industry support to Airport Authority Hong Kong (AAHK) in the lead up to their major infrastructure project, "Runway 3", commencing in 2015 or 2016. AAHK has been a long-time customer of Safegate Group and we have been a supplier of safe and efficient airfield and gate solutions since the airpor'ts inauguration in 1998.
ADB SAFEGATE is currently working with AAHK to upgrade their existing ASP system, which will improve monitoring and efficiency for the airport. ADB SAFEGATE Group is the main contractor for this project, providing a full on-site turn-key solution.
Safegate Hong Kong will also continue to manage ADB SAFEGATE business in Indonesia, Myanmar and Vietnam, and a representative office was recently established in Indonesia.
Please direct any enquiries regarding ADB SAFEGATE Hong Kong to Michael Little via michael.little@safegate.com.
ADB SAFEGATE is a leading provider of intelligent solutions that deliver superior airport performance from approach to departure. The company partners with airports and airlines to analyze their current setup and operations, identify bottlenecks, and jointly solve them using a consultative approach that enables airports to improve efficiency, enhance safety and environmental sustainability, and reduce operational costs. Our integrated portfolio includes solutions and services that harmonize airport performance, tackling every aspect of traffic handling and guidance, from approach, runway and taxiway lighting, to tower-based traffic control systems, and intelligent gate and docking automation. ADB SAFEGATE has more than 900 employees in more than 20 countries and operates in more than 175 countries, serving more than 2,000 airports.