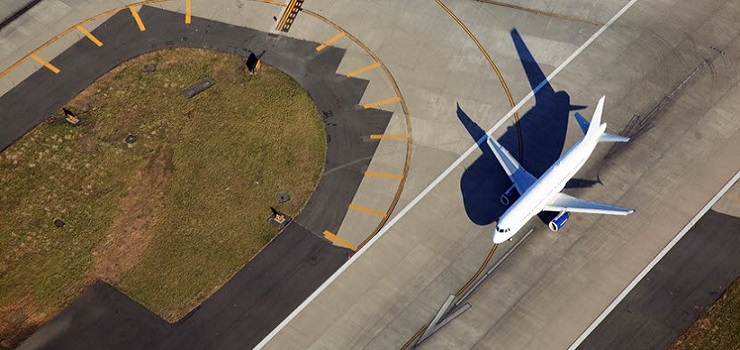 In July, 2015, ADB SAFEGATE proudly opened the doors of our newest office in Istanbul, Turkey. Situated in the main business district of Istanbul, on the European side of the city, this office marks the next step in ADB SAFEGATE's long and proud history in Turkey.
Our first DGS was commissioned in 1987, and we have continued to work closely with our customers to provide support and solutions for their ground handling needs ever since. The growth potential for the region is significant, the Turkish aviation market increasing by 14% CAGR from 2002 to 2013, with the total number of passengers in 2013 at 150 million.
The new office will allow ADB SAFEGATE to become a partner with an even stronger local presence. ADB SAFEGATE's ethos is to create long-term relationships with local, reputable subcontractors and suppliers in aviation. This ensures that projects are carried through from beginning to end with the highest possible standards. The number of companies that we work with in Turkey is growing rapidly, further highlighting the growth and strength of the region.
The new office will be perfectly situated for ADB SAFEGATE to work closely on the upcoming Istanbul New Airport development project. The airport will be the largest in the world, capable of handling a capacity of 150 million passengers per year and providing flights to more than 350 destinations. Set to open in Q1, 2018 the airport will include six runways and a super-size terminal. ADB SAFEGATE will look to play a key role in the project, providing solutions for ground traffic handling and capacity management.
In parallel to the Istanbul New Airport, ADB SAFEGATE endeavor to continue to work with our clients in Turkey and support them to serve more passengers and traffic day-by-day.
Fast facts about Istanbul New Airport:
• 6 runways
• 16 taxiways
• 150 million passenger capacity, can be extended to 200 million in future
• 1,500,000 m2 (16,000,000 sq ft) indoor area
• 165 aircraft passenger bridges at all terminals
• 4 terminal buildings, with rail access between terminals
• 3 technical blocks
• 1 air traffic control tower
• 8 ramp control towers
• 6,500,000 m2 (70,000,000 sq ft) apron with 500 aircraft parking capacity
ADB SAFEGATE is a leading provider of intelligent solutions that deliver superior airport performance from approach to departure. The company partners with airports and airlines to analyze their current setup and operations, identify bottlenecks, and jointly solve them using a consultative approach that enables airports to improve efficiency, enhance safety and environmental sustainability, and reduce operational costs. Our integrated portfolio includes solutions and services that harmonize airport performance, tackling every aspect of traffic handling and guidance, from approach, runway and taxiway lighting, to tower-based traffic control systems, and intelligent gate and docking automation. ADB SAFEGATE has more than 900 employees in more than 20 countries and operates in more than 175 countries, serving more than 2,000 airports.