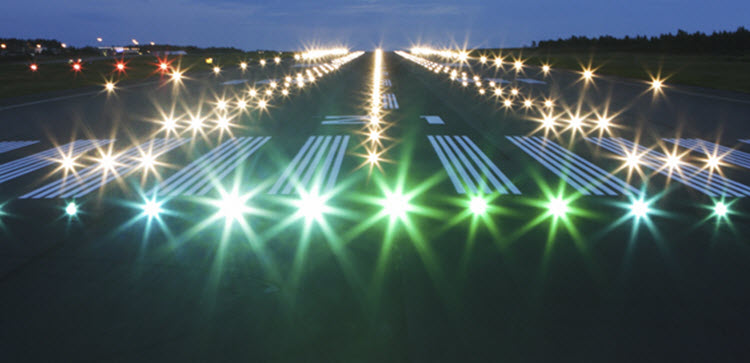 What are the main technical requirements of an airport when it comes to their airfield ground lighting? Our own research, including discussions with our airport customers, chimes nicely with an industry survey that pinpoints two major needs – high energy efficiency and small size – to simplify maintenance and enable easy integration.
High energy efficiency and small size – the two major needs of airports to simplify maintenance and integration
In an industry survey done to examine top priority needs of airports regarding lighting installations, airports said that energy efficiency and product size were most important. The new ADB SAFEGATE full range of an ultra-compact Reliance Power HF solution is 33% smaller and 30% more efficient than conventional power systems. The solution is suitable for existing lighting installations which can support an airport's ambitions to upgrade to LED for even greater energy savings.
Why smaller is better for integration?
Integration is a key requirement of the intelligent airfield, an advanced approach that integrates the control of airfield lighting with airfield surveillance and aircraft tracking systems to achieve optimum aircraft routing to and from gates. An Individual Lighting Control and Monitoring System, or ILCMS, also helps reduce the level of investment an airport needs to modernise its systems –less cabling and fewer hardware elements like Constant Current Regulators (CCRs) are needed than for a conventional system. It also provides continuous monitoring of AGL to immediately and automatically identify the need for maintenance. At the heart of this concept is the CCR.
Reliance Power HF is the result of deep research, development and hours of testing.
Although existing regulators and (thyristor) transistor technology have proven experience and reliability, new intelligent lighting systems will perform better with power solutions that deliver precise power regulation.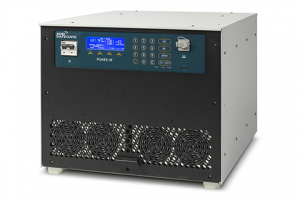 The new ADB SAFEGATE Reliance Power HF Modular Sine Wave Constant Current Regulator uses patented transistor technology that runs pulse width modulation (PWM) controlled by fast digital signal processing (DSP) to deliver a full sinusoidal wave output with low harmonic distortion and high input Power Factor (PF) under different load conditions and brightness steps. The transistor technology delivers dynamic and precise power regulation that boosts energy efficiency by up to 30%.
Suitable for powering both conventional and LED lighting circuits, Power HF uses light and compact power modules. A single Power HF CCR unit could have a standard power module with a 2.5 kVA or a 5 kVA power rating using the same components. Multiple power modules can be added to build a CCR of up to 30 kVA.
This modular electrical and mechanical design makes it easy to integrate with new and existing AGL systems at airports large and small. Multiple units can be assembled to create the required CCR rating and scale to any size of installation.
An industry survey pinpoints two major needs of airports to simplify maintenance and enable easy integration:
1. high energy efficiency to reduce running costs
2. small size to simplify maintenance and enable easy integration.
The Reliance Power HF  supports existing lighting installations and meets the needs of airports looking to upgrade to LED for even greater energy savings.
Are you looking for more information?
Check out our Product Center  or contact [email protected],  Global Product Manager for AGL Power Solutions. You can also find the sales contact in your region here. You may also find useful information in the video below:

ADB SAFEGATE provides integrated solutions that raise efficiency, improve safety, boost environmental sustainability and reduce operational costs for airports, airlines and ANSPs. The company works with airports and airlines to solve operational bottlenecks from approach to departure. Solutions encompass airfield lighting, tower-based traffic control systems, intelligent docking automation and services, as well as applying advanced IT and analytics to deliver industry-leading Total Airport Management. With more than 1,200 employees, ADB SAFEGATE serves more than 2,500 airports in more than 175 countries, from the busiest and largest like Atlanta, Beijing, Dubai, Heathrow, Charles De Gaulle, Frankfurt, Istanbul, New Delhi and Changi to fast-growing airports across Asia and Africa.