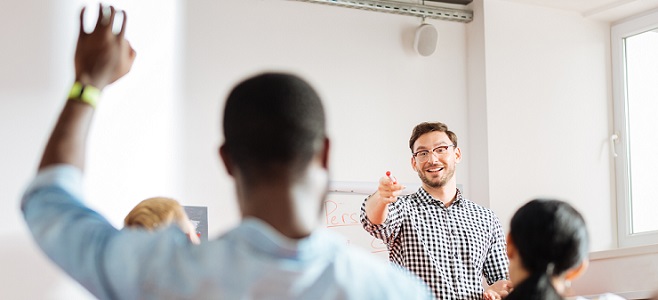 ADB SAFEGATE TRAINING ACADEMY. Do you want to develop your skills in Airfield Ground Lighting or Apron Management? Read about the two upcoming training packages from ADB SAFEGATE Academy. During the autumn we offer "Airfield Ground Lighting Principles" as well as "A-VDGS & Apron Management Training". Our series of specially designed training packages aim to improve and sustain your competence.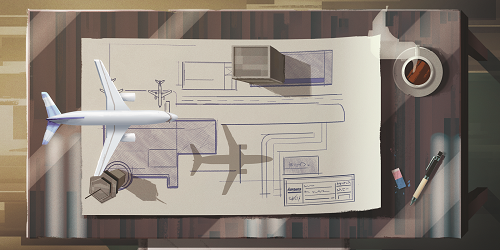 UPCOMING AIRFIELD GROUND LIGHTING TRAINING:
 AGL +1/ AIRFIELD GROUND LIGHTING PRINCIPLES
Operating an airport safely relies on the quality of the Airfield Ground Lighting, which depends on the quality of the design, installation and maintenance. These aspects are thoroughly discussed in our wide ranging Airfield Ground Lighting training programs, which are based on our many decades of experience installing fully integrated airfield lighting solutions.
What? A four-day course, AGL+ 1 introduces the requirements of airfield lighting and provides a general overview of characteristics, features and functionality AGL applications.
When? From 18/11/2019 to 21/11/2019
Where? In Zaventem, Belgium
Does this sound interesting? You can read more about the AGL+1 training here or register via the orange button below.
UPCOMING GATE TRAINING:
A-VDGS & APRON MANAGEMENT TRAINING
GATE: Some 80% of airport ramp accidents occur at the gate area. This is no surprise as these are busy, confined areas where aircraft, vehicles and people are in constant motion in all types of weather conditions. Using an A-VDGS and an Apron management system will increase efficiency, decrease turn-around times and improve safety at the gate.
What? This four-day course guides trainees through the actions performed at an apron. It offers a bird's eye view of how a docking station can influence the actions performed by an aircraft and its handlers on the airport apron.  GATE+ provides an understanding of the design, installation, functionality and maintenance procedures of these Advanced Visual Docking Guidance Systems (A-VDGS). The training ends with a focus on SafeControl Apron Management (SAM), a software package used to maximize safety and efficiency on the apron.
When? From 19/11/2019 to 22/11/2019
Where? In Malmö, Sweden
Does this sound interesting? You can read more about the A-VDGS & Apron Management Training here or register via the orange button below.


With the arrival of our new training manager Quentin Fromont, we will see an extended and improved training offer as of 2020. Look forward to reading more about how we can support your operations with expanded offerings in the very near future. For our current offering 2019 click here.
ADB SAFEGATE is a leading provider of intelligent solutions that deliver superior airport performance from approach to departure. We partner with airports and airlines to analyze their current structures and operations, and jointly identify and solve bottlenecks. Our consultative approach enables airports to improve efficiency, enhance safety and environmental sustainability, as well as reduce operational costs. Our portfolio includes solutions and services that harmonize airport performance, tackling every aspect of traffic handling and guidance, from approach, runway and taxiway lighting, to tower-based traffic control systems and intelligent gate and docking automation. ADB SAFEGATE has more than 900 employees in more than 20 countries and operates in more than 175 countries, serving more than 2,000 airports.