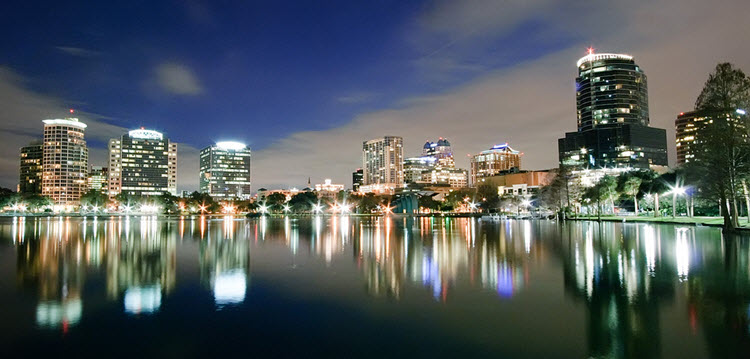 ORLANDO, USA.  Safegate Groups's director of New Technologies, Ola Håkansson, spoke at the annual IESALC Fall Conference 2014 in Orlando. Focusing on future expectations and requirements pertaining to airfield lighting systems and their design, Ola gave an industry update in support of the concept of "The Intelligent Airfield".
Due to increased air traffic, airports worldwide face challenges when it comes to capacity and throughput in general and even more so during bad weather.
Ola reported that, "investing in traditional infrastructure in terms of new runways and taxiways might mitigate the problem short term. Long term solutions require integration on a whole new level. Between systems and operations at the airport but also between airports. Integration implies information interchange but also calls for more advanced capabilities from various sub systems at the airport".
In his presentation, Ola notes that the integrated airport will, among other things, rely on computer assisted arrival and departure management. This includes surveillance and routing and guidance as a means to virtually support weather independent operations without throughput and safety penalties. The airfield lighting system becomes a key component in this scenario.
The audience in Orlando were given several examples of designs from airports currently on the cutting edge of airfield lighting systems. Ola also revisited some of the assumptions made on the topic of  "LED Lighting – Challenges and Benefits", in his previous presentation at the IESALC conference in Memphis in 2008.
More about IESALC Fall Conference 2014
ADB SAFEGATE is a leading provider of intelligent solutions that deliver superior airport performance from approach to departure. The company partners with airports and airlines to analyze their current setup and operations, identify bottlenecks, and jointly solve them using a consultative approach that enables airports to improve efficiency, enhance safety and environmental sustainability, and reduce operational costs. Our integrated portfolio includes solutions and services that harmonize airport performance, tackling every aspect of traffic handling and guidance, from approach, runway and taxiway lighting, to tower-based traffic control systems, and intelligent gate and docking automation. ADB SAFEGATE has more than 900 employees in more than 20 countries and operates in more than 175 countries, serving more than 2,000 airports.