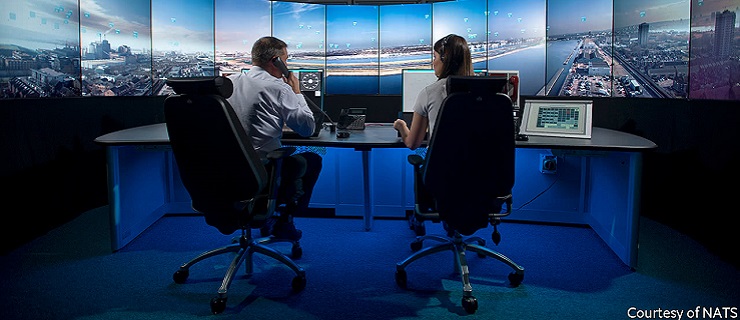 We asked Dr Mike Nash, an independent aviation industry expert serving as a faculty member of the Institute for Competitive Intelligence, to give us his insights into the trends and technologies affecting ATC today and into the future. Read what he has to say about remote towers, space-based ADS-B and operational efficiency.
What do you believe are the major trends currently set to affect the Air Traffic Control industry?
Two key technical solutions influencing future ATC capabilities are the adoption of remote towers and space-based Automatic Dependent Surveillance – Broadcast (ADS–B) surveillance technology.

Remote towers are gaining increasing recognition and approval in several countries and are being considered in many more. Replacing traditional tower buildings with a control room that can be built almost anywhere, remote towers bring multiple benefits, including lower construction and operational costs. Remote towers also have good potential to increase the security of facilities.Remote tower facilities are already in operation in Sweden and there are other programs and trials at various stages of development across the globe. At the last count, the countries running programs were Albania, Australia, Azerbaijan, Belgium, Canada, Estonia, France, Germany, Hong Kong, Hungary, India, Ireland, Italy, Jersey, Lithuania, New Zealand, Norway, Spain, the UAE, the UK and the US.
The second major trend, space-based ADS-B, allows an aircraft to access satellite navigation systems to determine its position and then broadcast it, enabling it to be tracked and increasing pilot situational awareness. Aireon's space-based ADS-B solution is expected to ultimately provide total global surveillance coverage for properly equipped aircraft. This is being accomplished by adapting specially-designed receivers for deployment on Iridium's second-generation satellite constellation.This technology is important for its ability to complement ground-based ADS-B systems currently being deployed in Europe, North America and several other countries with advanced infrastructure. The space-based concept is proving most valuable to the aviation community operating in remote areas and over ocean areas where ground-based solutions are technically or economically impractical. National investors in Aireon include NATS (UK), Nav Canada, ENAV (Italy), IAA (Ireland), and Navair (Denmark). Aireon has currently (summer 2018) secured long-term service contracts with 11 ANSPs and has signed memoranda with a dozen other interested parties.
Looking ahead, what do you see as being the key trends for the future of ATC?
It is likely that ATC staff working in most air navigation service provider organisations will be affected by consolidation and relocation of ATC operations, as well as the expansion of remote operations. This will be felt especially strongly in Europe with the impact of the Single Sky Initiative and its Functional Airspace Blocks.
An important process improvement area that is starting to simplify ATC is the implementation of Air Traffic Flow Management (ATFM) which takes a collaborative view of airspace and improves scheduling to avoid ATC capacity bottlenecks. Although most ATFM progress has been seen in Europe and in the US, it is also being widely implemented across Asia, Australia, Latin America, the Mid-East, and South Africa.
And of course, the ongoing drive for increased operational efficiency will continue as organisations attempt to do more with less.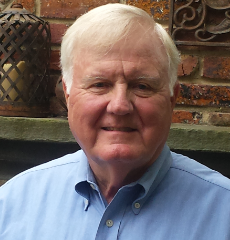 Dr Mike Nash manages an independent consulting company providing international clients with aviation market analysis and strategic business support. His current focus is on developing structured profiles of the worldwide ATC equipment and services market, serving as a faculty member of the Institute for Competitive Intelligence (Germany) and teaching related seminars. Holding a Doctorate in Engineering Science, Nash has more than 40 years' experience in the aerospace industry providing technology, program management, strategic business planning, market forecasting and market development solutions in both the domestic and international markets.
ADB SAFEGATE is a leading provider of solutions that boost efficiency, improve safety and environmental sustainability, and reduce operational costs for airports and airlines worldwide. Its solutions tackle every aspect from approach to departure – airport traffic handling, airfield lighting, tower-based traffic control systems, gate and docking automation, services and advanced analytics – to increase airport performance. ADB SAFEGATE has more than 1,000 employees in more than 20 countries and operates in more than 175 countries, serving more than 2,500 airports.