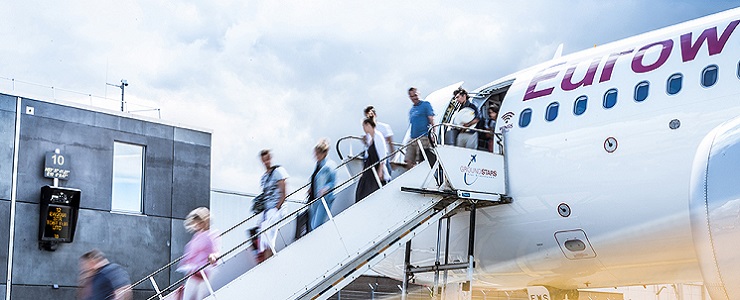 DIGITAL APRON. We all know how frustrating airport delays can be. Silo operations and uncoordinated processes at airports can often lead to inefficiencies, errors and delays. If you ask ADB SAFEGATE´s Niclas Svedberg, the answer to this challenge is the 'digital apron'.

The 'digital apron', uses new surveillance technologies, applies data analytics, tightly integrates airfield, tower and gate systems, and uses automation and the Internet of Things (IoT) to help ensure rapid, reliable aircraft turnarounds. Read the article with Niclas Svedberg in the Asia Pacific Airports Magazine.
Find more blog posts about Digital Apron on the ADB SAFEGATE Blog.
ADB SAFEGATE is a leading provider of solutions that boost efficiency, improve safety and environmental sustainability and reduce operational costs for airports, airlines and ANSP's. The company works with customers to identify performance bottlenecks and jointly solve them through integrated solutions that improve airport and airline performance. These solutions address every aspect from approach to departure – airport traffic handling and guidance, airfield lighting, tower-based traffic control systems, intelligent gate and docking automation, services and advanced analytics. ADB SAFEGATE has more than 1,100 employees across 45 nationalities in 25 countries, and operates in more than 175 countries, serving more than 2,500 airports globally.