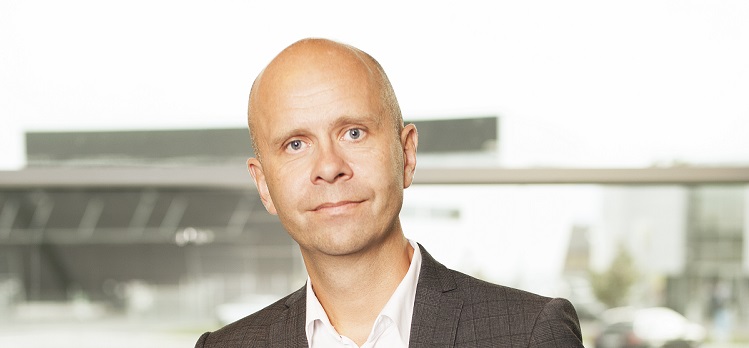 What does ADB Safegate offer its customers? It's a simple question, but bringing together two market-leading portfolios and sets of expertise is no simple task. Much work has gone into developing a coherent description of ADB Safegate's total capabilities. We interview Jesper Svensson, who leads the Airport Performance Team, to find out his thoughts about how ADB Safegate can help airports to understand how they can get more out of their existing infrastructure.
ADB Safegate aims to provide superior airport performance from approach to departure. What does this mean in reality?
Jesper: Capacity constraints and weather independence are the most burning questions at most airports today. Our role is to help airports to understand how they can get more out of their existing infrastructure.
Did you know that on an optimally-operated runway it is possible to land/depart 60 aircraft per hour? Yet very few airports manage to do more than 40-45 per hour. We can help them to close this gap. From approach to departure means the time when an aircraft is under the control of the air traffic control tower. All our competence and products are focused to optimise this process and this is where we can offer our customers unmatched performance. To be able to offer the best solutions to airports we have a wide range of skills within ADB Safegate; we are air traffic controllers, airline experts, system architects and business developers.
Why does airport performance matter?
Jesper: Airport traffic has doubled every 15 years since the 1970s, and is expected to double again within the next 15 years, creating new growth opportunities for airports. Yet at the same time, this rising traffic density is stretching airport capacity and operations to the limit, while competition for passengers heats up.
Despite currently planned construction efforts, all regions are expected to experience capacity shortages of up to 50% by 2024. Airport congestion is an everyday situation at many major airports.
Traditional ways to meet air traffic expansion are no longer possible for airports built in or near cities. The threat of climate change and resource scarcity is forcing airports to become more sustainable and more efficient. Cost pressures are rising and airport operations are becoming more complex, which demands an unrelenting focus on safety.
To meet the challenges, airports need to constantly rethink their operations. For many airports, this will mean changing key processes and systems – or even a full operational makeover.
How do we help airports to do more with what they already have and help unlock their hidden potential for airport traffic expansion?
Jesper: The aim is to expand efficiency instead of building more infrastructure. We do that by integrating and intelligently supporting or automating the many different guidance and traffic control functions, including tower control systems, airfield lighting, docking control and gate management. With aircraft time on the ground always at a minimum, airports can fully utilise capacity and safely handle more traffic with their existing facilities.
We now offer one of the industry's most extensive airport operations product and service portfolios for fully integrated solutions to support airport development. Using our deep operational know-how, we understand the importance of Air Traffic Control (ATC) and enable all parts of an airport to work together as one to increase airport performance, from approach to departure.
How can we best apply our wide range of products and services to help airports address their challenges?
Jesper:  More and more customers are asking for functionalities covering a broad spectrum of applications and products. It is clear that one solution will not fit all their individual needs. So we tailor every solution to each airport's demands, environment and business objectives.
Our consultative approach starts by analysing an airport's current situation and aims to help identify a future-proof solution that will boost aircraft movements safely and optimize airport efficiency. We then create a new operational scheme that meets the airport's business and strategic objectives and work with the airport to design the complete airport operations solution to implement the new operational processes.
The next steps are to select the most appropriate products and systems for integration into the total solution and then deploy and engineer the complete system. The highest airport performance can then be sustained with the support of our operations engineering team, including maintenance and training.
This full program of solution design may not always be required, so our expert input from any of these stages can be mixed and matched to achieve the safest and most efficient ground operations for every airport.
What sets us apart from other vendors who also want to win their share of the potential market?
Jesper: We have nearly 70 years of experience helping more than 2,000 airports worldwide with aircraft ground guidance systems. We use our deep understanding of the tower, airfield and the gate to create a new era of intelligent, highly-integrated airport operations. This will create continuously improving performance by supporting operational concepts like A-CDM, Follow-The-Greens and requirements such as the SESAR PCP initiative.
Being a smaller player among the big companies, we can be more flexible and responsive. With our unique airside solutions spanning gate, airfield and the tower, we view airport challenges differently and always work together to accelerate airport performance.