VIDEO INTERVIEW.  Airside digitalization intensifies globally as the aviation industry is undergoing a lot of change. We interviewed Andrew Thorndyke, Vice President – Business Development at Frost & Sullivan about the recent study titled Digital Transformation Of Airport Airside Operations. Watch the video interview where he offers valuable insights on what areas and technologies global airports are investing in and about airport´s digital readiness.  
The study conducted by Frost & Sullivan and commissioned by ADB SAFEGATE is the second within a digital transformation series and it aims to answer specific questions around digital transformation of airside operations to provide a better understanding of what the digital readiness is of airside operators within airports.
In most cases airports are finding that they can't extend their capacity, which means that they have to deal with more movements of people and assets in a smaller space. They need to develop more seamless communications and more automated processes in order to be more efficient within their operation. It's important for airport operators to really understand a little bit more about what their peers are up to and to get a better handle on some of the key areas that they're concerned with now and in the future.
There's a number of insights for airport operators to review in the white paper, which outlines what their peers are looking at in terms of digital transformation programs:
It outlines, some of the key technologies that many airports are looking to deploy over the next five years.
It also gives a view and understanding of some of the key performance indicators that are being prioritized by airports.
The digital transformation study offers an interesting perspective across four areas of the airport – the Tower and ATC, Gate and Apron, Operations Control and the Airfield – and summarizes other trends.
Click here to read more and download the whitepaper >>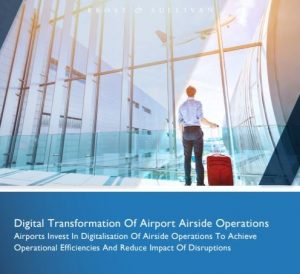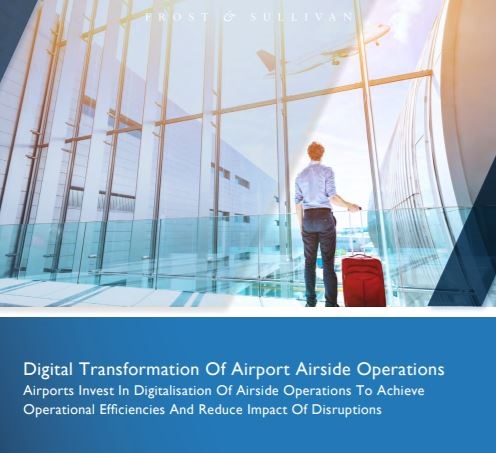 Click here to download the white paper: Digital transformation of Airport Airside Operations
ADB SAFEGATE is a leading provider of solutions that boost efficiency, improve safety and environmental sustainability and reduce operational costs for airports, airlines and ANSP's. The company works with customers to identify performance bottlenecks and jointly solve them through integrated solutions that improve airport and airline performance. These solutions address every aspect from approach to departure – airport traffic handling and guidance, airfield lighting, tower-based traffic control systems, intelligent gate and docking automation, services and advanced analytics. ADB SAFEGATE has more than 1,100 employees across 45 nationalities in 25 countries, and operates in more than 175 countries, serving more than 2,500 airports globally, from the busiest and largest like Atlanta, Beijing, Dubai, Heathrow, Charles De Gaulle, Amsterdam, Frankfurt, Istanbul, New Delhi and Changi, to fast-growing airports across Asia and Africa.