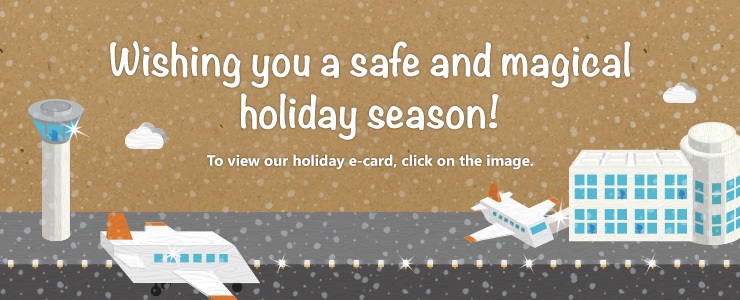 Thank you so much for this year! 2018 is approaching fast and promises to be an important and exciting year.  As we continue to invest in innovation and highest quality standard products, we will have a series of next generation products and new solutions to introduce to you. Happy holidays, enjoy the end of year celebrations, and we wish all the best to you in the year to come!
To view the holiday e-card click on the image.

 ADB SAFEGATE is a leading provider of intelligent solutions that deliver superior airport performance from approach to departure. The company partners with airports and airlines to analyze their current setup and operations, identify bottlenecks, and jointly solve them using a consultative approach that enables airports to improve efficiency, enhance safety and environmental sustainability, and reduce operational costs. Our integrated portfolio includes solutions and services that harmonize airport performance, tackling every aspect of traffic handling and guidance, from approach, runway and taxiway lighting, to tower-based traffic control systems, and intelligent gate and docking automation. ADB SAFEGATE has more than 900 employees in more than 20 countries and operates in more than 175 countries, serving more than 2,500 airports.