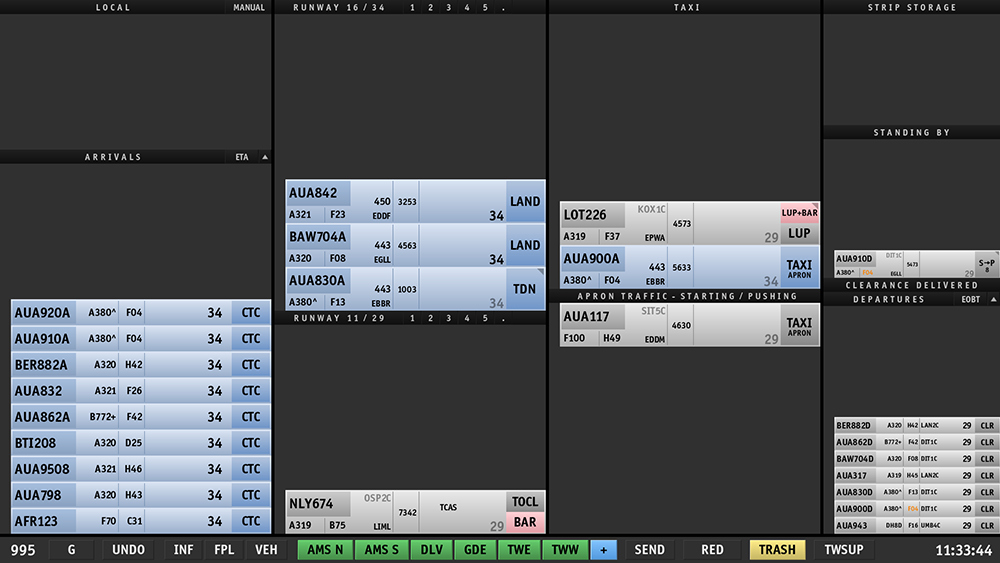 ESTONIA. The Baltic NATO Ämari Air Base has just taken into operation their recently upgraded the Electronic Flight Progress Strips and Information System and at ADB SAFEGATE we are pleased to continue collaboration with the Estonian Defence Forces in announcing the important upgrade.

The recently upgraded Electronic Flight Progress Strips and Information System at The Baltic NATO Ämari Air Base mark the latest development of an ongoing collaboration with the NATO base since 2012, and directly improves airfield safety and efficacy.
The ADB SAFEGATE E-strips solution is part of the ADB SAFEGATE tower package and provides digital solutions for flight status and clearances, saves valuable time, and streamlines flight data.  It provides comprehensive digital solutions for tracking clearances and flight status while streamlining flight data input.
Our collaboration with ADB SAFEGATE started in 2012 and has proved one of our most successful
, says Priit Soosaar of the Estonian Defence Forces.
Ämari Air Base is a NATO base of the Estonian Military. The flights are fast paced due to their defensive nature and organizing flight status requires a cool head even in high pressure situations.
The E-strips solution is workflow-driven and designed to dramatically reduce time required to interact with the strip system, freeing ATCOs capacity for their primary tasks. It has enhanced safety net logic which in turn creates more opportunities for conflict detection and alerting features.
Gonzalo Moreno-Muñoz, Managing Director of ADB SAFEGATE TOWER points out:
 At ADB SAFEGATE we are committed to bring state-of-the-art technology to our military customers for supporting their operational needs. The long-lasting cooperation with the Estonian Centre for Defense Investment is an excellent example of how our solutions enable the end users to fulfill their mission.
The recent E-strips upgrade at Ämari Air Base marks the latest development of an ongoing renovation at the base since 2008, and directly expands advancements for safety and efficacy.
ADB SAFEGATE is a leading provider of intelligent solutions that deliver superior airport performance from approach to departure. The company partners with airports and airlines to analyze their current setup and operations, identify bottlenecks, and jointly solve them using a consultative approach that enables airports to improve efficiency, enhance safety and environmental sustainability, and reduce operational costs. Our integrated portfolio includes solutions and services that harmonize airport performance, tackling every aspect of traffic handling and guidance, from approach, runway and taxiway lighting, to tower-based traffic control systems, and intelligent gate and docking automation. ADB SAFEGATE has more than 1200 employees in more than 20 countries and operates in more than 175 countries, serving more than 2,500 airports.