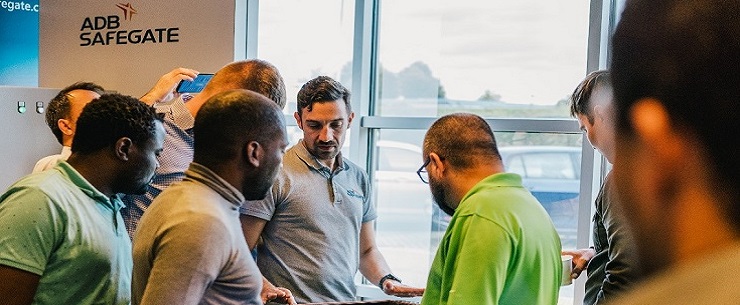 The ADB SAFEGATE Training Academy is thrilled to announce that we are now scheduling in-person classroom training sessions at our Zaventem office, beginning September this year. Certain COVID prevention measures will apply, but one thing is sure – we will make your learning experience as enjoyable as possible!
ADB SAFEGATE Training Academy now restarts in-person classroom training sessions in Zaventem
We look forward to welcoming you back onboard our next 'Journey of Learning' flight! Our Training Academy™ flight crew takes you on a 'First Class' journey through lectures, hands-on activities, collaborative problem solving and discussions. As of today, we invite you to have a look at our schedule for the rest of 2021 which has been adapted to include this good news!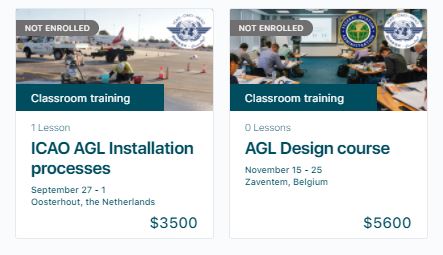 Certain COVID prevention measures
Certain COVID prevention measures will apply as per ADB SAFEGATE company guidance and Belgian government policy. Registered delegates will be informed in due time about the conditions of their attendance to the training. Be assured we will organize and deliver this training as per our best standards. Please also note that we cannot guarantee that travel will be possible between your country of origin and Belgium. After more than one year of travel disturbance, that's not a surprise to any of us. If you register for one of our sessions and then learn that travel will not be possible, as per the IATA Travel Centre, just inform us two weeks in advance to postpone your attendance with no additional charge.
We are eager to hear from you
Do not hesitate to refer to your ADB SAFEGATE local sales contact for more information about our training offering. We are eager to hear from you!
ADB SAFEGATE provides integrated solutions that raise efficiency, improve safety, boost environmental sustainability and reduce operational costs for airports, airlines and ANSPs. The company works with airports and airlines to solve operational bottlenecks from approach to departure. Solutions encompass airfield lighting, tower-based traffic control systems, intelligent docking automation and services, as well as applying advanced IT and analytics to deliver industry-leading Total Airport Management. For more information about ADB SAFEGATE, please visit our website at adbsafegate.com.