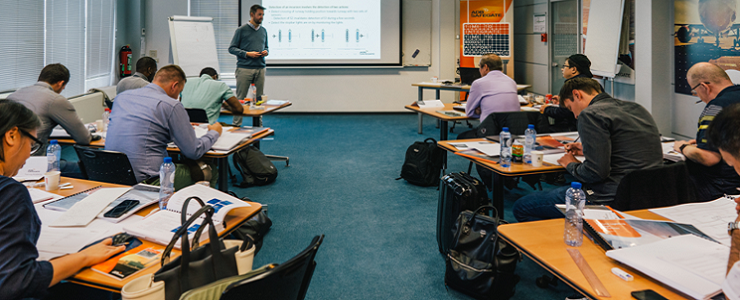 TRAINING ACADEMY.  ADB SAFEGATE Airfield Design Training happens only once a year, during 9 days, and aims at introducing you to design requirements of an airfield, considering the specific constraints for AGL and A-VDGS equipment. There are still a few seats available this year for our Sep 26-Oct 6 AGL+5, Airfield Design Training! Don't hesitate to register!

Our Airfield Design experts are gathering from our Belgian, Australian and Spanish locations to deliver an intensive in-person and remote learning experience. Don't hesitate to register for the AGL Design Course – Airfield Training Academy and we will see you from the 26th of September to the 6th of October in Brussels!

ADB SAFEGATE provides integrated solutions that raise efficiency, improve safety, boost environmental sustainability and reduce operational costs for airports, airlines and ANSPs. The company works with airports and airlines to solve operational bottlenecks, helping them navigate today's challenges and prepare for tomorrow. Solutions encompass airfield lighting, power and control systems, smart airport and tower software solutions, intelligent docking automation and aftermarket services. With more than 1,200 employees, ADB SAFEGATE serves more than 2,500 airports in more than 175 countries, from the busiest and largest like Atlanta, Beijing, Dubai, Heathrow, Charles De Gaulle, Frankfurt, Istanbul, New Delhi and Changi to fast-growing airports across Asia and Africa.