VIDEO.  As more people fly, airports face growing pressure. This is having a deep impact on the apron and gate areas, where multiple activities must be choreographed to turn aircraft around safely and rapidly.  Watch the video where ADB SAFEGATE´s global project owner for gate solutions, Peter Håkansson presents Safedock X and the new SAM as part of ADB SAFEGATE digital Apron Vison.

ADB SAFEGATE's new Safedock X Advanced Visual Docking Guidance System (A-VDGS) combines new surveillance technologies, modern display capabilities and advanced integration to ensure safe docking in all weather conditions and bring fully automated airport apron management a step closer to reality. The Safedock X  pairs ADB SAFEGATE's infrared laser and patented 3D scanning technology with a radar sensor for unrivaled performance in low visibility conditions. Safety is improved by the scanner's ability to detect objects as small as 10 cm by 10 cm on the apron that could damage aircraft and by monitoring approach accuracy as aircraft enter the gate to avoid accidents and delays.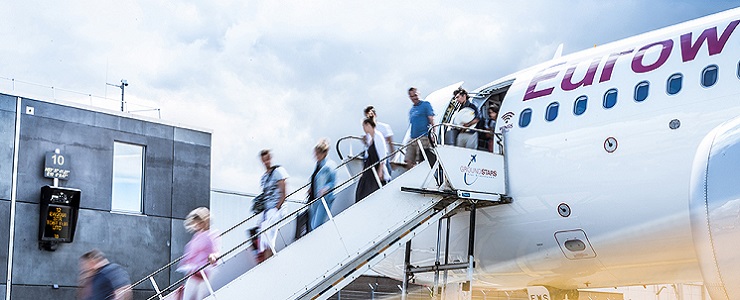 Interested to find out more?
Visit Product Center, and the  ADB SAFEGATE Press Release section. You can also find more information in the SafeDock X-brochure . If you have a question, please do not  hesitate to contact us! Our knowledgeable sales representatives are just an email or phone call away.
ADB SAFEGATE is a leading provider of solutions that boost efficiency, improve safety and environmental sustainability and reduce operational costs for airports, airlines and ANSP's. The company works with customers to identify performance bottlenecks and jointly solve them through integrated solutions that improve airport and airline performance. These solutions address every aspect from approach to departure – airport traffic handling and guidance, airfield lighting, tower-based traffic control systems, intelligent gate and docking automation, services and advanced analytics. ADB SAFEGATE has more than 1,100 employees across 45 nationalities in 25 countries, and operates in more than 175 countries, serving more than 2,500 airports globally.