ADB SAFEGATE was the Platinum sponsor of the Australian Airport Association's Operations forum, OPS SWAP, in Brisbane which attracted 150 key operational stakeholders from Australia and New Zealand. The OPS SWAP is a forum about innovation and the optimization of airfield operations and this year ADB SAFEGATE displayed how  our solutions contributes to Follow the Greens and A-CDM.
The purpose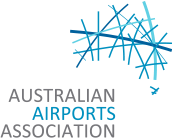 of the OPS SWAP is to provide aerodrome operators from airports of all sizes with practical and innovative solutions to a number of key challenges facing the industry. Program sessions included the use of technology in the airfield and the development of strategies required to optimize airfield operations.
One area of discussion was Follow the Greens, motivated by the challenges faced by airports to improve the efficiency of existing infrastructure, as well as enabling airport expansion plans to achieve greater benefits. The Follow the Greens  (FTG) concept was displayed in the ADB SAFEGATE stand in Brisbane.  Follow the Greens  (FTG) is not technology driven, as the core technology already exists today.  The key is integration of these technologies to act as 'one system' in support of the operational requirements of all stakeholders. It was well received among the airports that already have most of the required infrastructure and only need to integrate in order to realize signifi
cant efficiencies regardless of the weather conditions.
Another hot topic was the ongoing implementation of A-CDM which has been the main contributor to the improved on-time performance, and was presented by some of the leading airports in Australia and New Zealand. The GM of Operations from Perth Airport, where ADB SAFEGATE is currently installing a fully addressable solution, clearly stated in his speech that "too much emphasis is being placed on building new infrastructure instead of optimising the use of existing assets".
ADB SADEFATE is proud to support collaborative decision making by bringing all the relevant stakeholders together and supporting the goals shared across the industry.