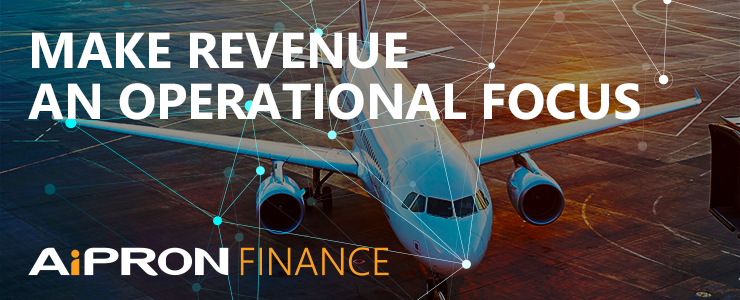 INNOVATION. AiPRON Finance is an AI driven and well-integrated solution that makes revenue an operational focus, giving airports and airlines the ability to plan operations with an eye on commercial viability of all activities.

Operational risks such as the consumption of extra resources resulting from irregular airside operations can stifle revenue opportunities for airports and airlines. An AI driven and well-integrated solution that makes revenue an operational focus can empower operators to make better predictions to control costs and risks and maximize revenue potential.
ADB SAFEGATE's AiPRON Finance is an apron-focused aeronautical revenue calculation solution that uses predictive analytics to enable operational planning based on financial forecast, while keeping a close watch over the cost of operations in real time. The system actively monitors planning and allocation of resources to elevate revenue management performance.
AiPRON Finance is designed to facilitate dynamic pricing, flexible yield management and accurate billing. Efficient, timely and accurate billing improves cash flow and helps foster amicable business relationships with key partners.
This integrated revenue management tool is fully configurable, allowing users to create multiple and diverse charging models incorporating different incentive schemes in real time. Having the latest technology in business intelligence and prescriptive analytics is key to making competitive, tailor-made offers that retain business and identify untapped revenue.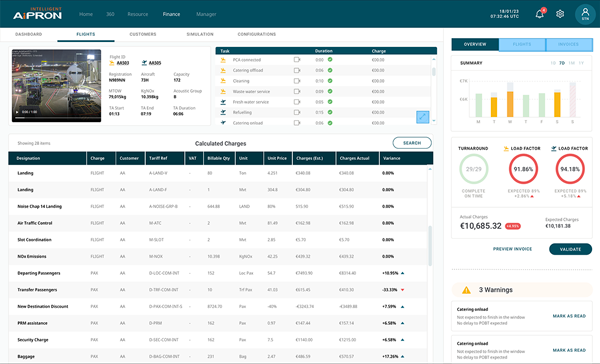 AiPRON Finance is part of ADB SAFEGATE's Intelligent AiPRON suite of software solutions bringing digitalization and intelligence to the apron. The Intelligent AiPRON portfolio includes five add-on modules, AiPRON 360, AiPRON Manager, AiPRON Resource, AiPRON Connect and AiPRON Finance.
Please remember to visit us at Passenger Terminal Expo 2023 in Amsterdam, March 14-16, where live demonstrations of AiPRON Finance and the Intelligent AiPRON will be available in stand #1218. Also don't miss the conference presentation on the advantages of an intelligent apron, with ADB SAFEGATE's Ilya Burkin and Pritpal Roopra, Assistant Vice President of Enterprise Systems, Dallas Fort Worth International Airport. You will find the Intelligent Apron presentation under the Management and Operations, Airside track, Day 1, March 14.
Explore our website to learn more or contact your local ADB SAFEGATE representative.
ADB SAFEGATE provides integrated solutions that raise efficiency, improve safety, boost environmental sustainability and reduce operational costs for airports, airlines and ANSPs. The company works with airports and airlines to solve operational bottlenecks, helping them navigate today's challenges and prepare for tomorrow. Solutions encompass airfield lighting, power and control systems, smart airport and tower software solutions, docking automation and intelligent apron management, as well as aftermarket services. With more than 1,200 employees, ADB SAFEGATE serves more than 2,500 airports in more than 175 countries, from the busiest and largest like Atlanta, Beijing, Dubai, Heathrow, Charles De Gaulle, Frankfurt, Istanbul, New Delhi and Changi to fast-growing airports across Asia and Africa.