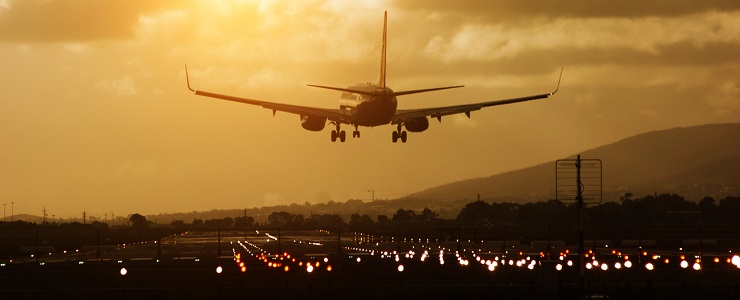 We are at the starting point of an important decade of the African continent. Africa is full of potential. The population size is like the size of China and it is an amazing market for many companies. The air traffic is expected to double in the next 20 years. This is what Alexander Herring, ADB SAFEGATE's Regional Director of Africa recently stated at a key conference on Africa's aviation industry.
The rise of the economic development in African regions, having six out of the ten fastest growing economies in the world- namely Ghana, Ethiopia, Cote d'Ivoire, Djibouti, Senegal and Tanzania-, boosts the movement of individuals to the continent, whether for tourism or for investment purposes. Consequently, more than nearly a hundred airport projects are expected to be developed in the future years all over the continent to satisfy this transportation need.
Challenges
While the opportunities abound, the challenges cannot be ignored. From efficient planning and budgeting of a new airport, a refurbishing or an expansion, to looking for sustainable financing and successful PPP models. Constant technological advancements and a growing number of passengers demand airports to be up-to-date in facilitating secure, safe and smooths trips for their passengers. Compliance to international standards such as ICAO and adoption of new technology and processes to streamline passenger and traffic movement are imperative.
Add to this the constraint of energy resources in the continent, forcing airports to rethink how they can be more sustainable while still enhancing efficiency.
Airport Performance from approach to departure
As a leader in airport solutions (Tower, Gate, Apron, Services & Total Airport Management), ADB SAFEGATE has the expertise to help Africa's airports become smarter and more efficient. ADB SAFEGATE offers one of the industry's most extensive and advanced portfolios as the foundation for fully integrated solutions to support airport development. We understand the increasing demands on the tower, airfield and gate and we use our operational know-how to enable all parts of an airport to work together as one to increase airport performance. All the way from approach to departure.

To this, add our vast experience in working with African airports. Our presence in the continent dates back to the 1950s and over time, ADB SAFEGATE has been a reliable partner to leading African airports.
ADB SAFEGATE'S END-TO-END PROJECTS IN AFRICA
We have truly demonstrated the strength of our end-to-end approach spanning the spectrum from Gate, and Airfield to Tower and Services. Our references in Africa stand testimony to our capabilities.
Victoria Falls Airport
At Victoria Falls Airport, amongst the three primary airports serving one of the seven natural wonders of the world – Victoria Falls, ADB SAFEGATE has delivered a complete AGL solution with power systems, navigational and meteorological equipment, integrated with third-party solutions. Fiber-optic connectivity for ATC communications, construction and civil works for AGL and maintenance services complete the picture. With this, the airport has upgraded to a CAT II airfield, and can support long haul flights in all-weather conditions.
ADB SAFEGATE helps Victoria Falls Airport Improve Air Connectivity to one of the World's Natural Wonders>>
Ghana – Takoradi Airport
Takoradi Airport, Ghana's third biggest airport is another satisfied ADB SAFEGATE customer. We've delivered an end-to-end turnkey solution right from design and installation to training. Apart from runway and taxiway AGL, PAPI and apron floodlighting controlled with ALCS, we've also set up power equipment. And all this in challenging conditions!
Zambia – 4 international airports
In Zambia, ADB SAFEGATE worked with the country's airport authority, National Airports Corporation Limited to upgrade four international airports at Lusaka, Livingstone, Ndola and Mfuwe to international (ICAO) standards. ADB SAFEGATE supplied specialized in-terminal requirements including the baggage handling system, passenger screening and security system, substations, transformers and switchgears to the airports.
South-Africa – CTIA & ORTIA
Cape Town International Airport (CTIA) and O.R. Tambo International Airport (ORTIA) in South Africa are two other shining examples of our end-to-end expertise. CTIA caters to the tourist traffic at Cape Town, and ADB SAFEGATE has installed its LED lights for the runway, taxiway, touchdown and runway closure crosses. ADB SAFEGATE has also supported the civil works contractor by undertaking secondary cable replacement, and commissioning services.
ORTIA, Africa's busiest airport is able to support air traffic in low visibility conditions thanks to modern airfield infrastructure that includes ADB SAFEGATE's LED taxiway lighting and guidance signs and a CAT III landing system integrated by ADB SAFEGATE.
Rwanda – Kigali
Rwandan airports are set to reach the 1 million visitors per year, with the state-owned airline RwandAir to include new destinations like Addis Ababa, New York and several cities in Italy next to their new long-haul flights to London and Mumbai. All of that without including the finalisation of the New Bugesera Airport, of which first phase completion is due by the end of 2019 and which is expected to host 1.9 million passengers a year. The country is a fine example of the improvements in the African continent regarding air transportation expansion. ADB SAFEGATE has delivered a complete CAT II AGL system for this greenfield airport project.
Zimbabwe – Harare International Airport
In the first phase of Harare International Airport's modernization and expansion program, ADB SAFEGATE has won acontract for the design, supply and installation of a complete CAT II AGL system and three DVOR, with a further stage for docking systems and radars currently under discussion.
Ethiopia – Bole International Airport
The Addis Ababa Bole International Airport (ADD) is one of the busiest airports in East Africa and the main operating hub for national carrier, Ethiopian Airlines. The airport, operated by Ethiopian Airports Enterprise (EAE), was facing severe aircraft congestion at fourteen remote stands due to limited apron space and difficult manual guiding conditions during peak hours. In an open bid, EAE decided to bring ADB SAFEGATE on board to implement its Safedock Advanced Visual Docking Guidance Systems (A-VDGS) to allow safe and smooth operations within the apron area.
ADB SAFEGATE helps reduce congestion at Bole International Airport>>
Democratic Republic of Congo – Goma International Airpiort
ADB SAFEGATE transformed the runway at Goma International Airport. After the volcanic eruption in 2002, lava and ashes covered nearly one-third of the main runway making it impossible for large aircrafts to land and disrupting daytime operations. Night time operations were also affected due to damage caused to the ground lighting. ADB SAFEGATE partnered with MONUSCO to improve operational efficiency and throughput at the airport.
Want to find out what we can do together to support Africa's aviation potential? Let's talk. Contact us via marketing@adbsafegate.com or contact any of our team members via adbsafegate.com/contact.
You can also find more information abot the African region on our web site under /contact/regions/africa/:

ADB SAFEGATE provides integrated solutions that raise efficiency, improve safety, boost environmental sustainability and reduce operational costs for airports, airlines and ANSPs. The company works with airports and airlines to solve operational bottlenecks from approach to departure. Solutions encompass airfield lighting, tower-based traffic control systems, intelligent docking automation and services, as well as applying advanced IT and analytics to deliver industry-leading Total Airport Management. With more than 1,200 employees, ADB SAFEGATE serves more than 2,500 airports in more than 175 countries, from the busiest and largest like Atlanta, Beijing, Dubai, Heathrow, Frankfurt, Istanbul and Changi to fast-growing airports across Asia and Africa.