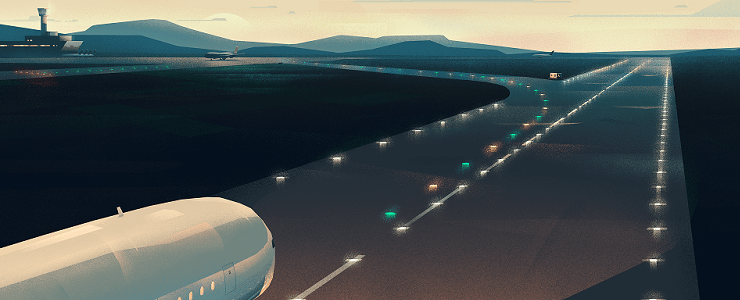 Ensuring operational availability without compromising on airfield safety – this is the dilemma that most airports face today. Airfield maintenance plays a crucial role in ensuring both availability and safety, and while most airports already have processes, people and systems in place for maintenance, there is always room for improvement. We interviewed Niels Burez after he presented a paper at 2014 IES-ALC Annual Aviation Lighting Conference.

In this feature, we explore the criticality of Airfield Fround Lighting maintenance in ensuring safety while reducing operational downtime; the role of regulatory bodies, and specific guidelines that need to be set; and how airports can create a win-win solution that benefits all par ties. The following is an interview with Niels Burez, Senior Services Engineer, ADB SAFEGATE, loosely based on a paper titled, "In-pavement Fixture Torqueing Procedure Improvements," that he presented at the 2014 IES-ALC Annual Aviation Lighting Conference.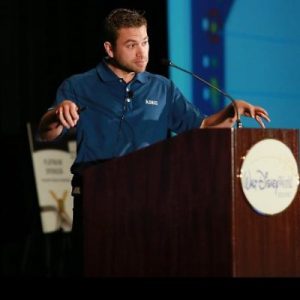 Q1: What's making airfield maintenance critical?

In this day and age, when airports need to be operational for longer time intervals, closing down a runway or taxiway for a longer time is almost unthinkable. But when an incident that compromises safety occurs, it will likely result in operational downtime, which not only proves costly but also inconveniences passengers.
Take the case of FOD (Foreign Object Debris). FOD at airports, which includes any object found in an inappropriate location, can damage equipment, aircraft, or airport personnel. The resulting  damage is estimated to cost the aerospace industry on average $4 billion a year. Of course not all FOD is related to airfield ground lighting – it often includes catering supplies, building materials, rocks, sand, and pieces of luggage – but the role a maintenance engineer can play to prevent AGL equipment from becoming FOD  is critical.
Recently, at two major airports, airfield ground lighting turned into major FOD when lights came loose with the potential to enter  an airplane's engine and cause a serious accident. Such incidents illustrate an indisputable need for a stronger focus on airport airfield operations and on maintenance in particular. An increased  focus on maintenance decreases an airport's risks for major operational downtime, which is why regulatory bodies like the FAA and ICAO have very clear guidelines and requirements on airfield maintenance.
 Q2: Can you please elaborate on the guidelines set by the ICAO?
The ICAO (International Civil Aviation Organisation) has very specific recommendations for maintenance of visual aids. For instance, chapter 10 of ICAO's Annex 14 Aerodrome Design and Operations manual states: A light shall be deemed to be unserviceable when the main beam average intensity is less than 50 percent of the value specified in the appropriate figure in Appendix 2 (AGL characteristics). For light units where the designed main beam average intensity is above the value shown in Appendix 2, the 50 percent value shall be related to that design value. The ICAO suggests a system for preventive maintenance of visual aids be employed to ensure lighting and marking system reliability. Similarly, it specifies the kind of preventive maintenance required depending on the type of runway (CAT II or CAT III) and different elements/areas, e.g., stop-bar, taxiway, etc. In essence, the ICAO outlines the kinds of checks required – visual inspection and infield measurement of the light intensity and orientation, control and measurement of the electrical characteristics, and ensuring correct light intensity settings used by the ATC.
Q3: The FAA recently introduced a circular on p reventive maintenance of in-pavement lighting systems. Why?
And what's the FAA's v iew on airfield maintenance? The FAA's recent CertAlert on Preventive Maintenance of In-Pavement Lighting Systems FAA Part 139 CertAlert No. 14-03 provides specific guidelines for maintenance, especially the need to secure light fixtures by tightening bolts correctly. This was in response to one of the incidents mentioned above where an airfield lighting fixture turned into a major FOD that could have
caused significant damage. FAA Order 5190.6B (September 2009), the new airport compliance manual, which serves as a one-stop shop for compliance guidance, clearly states that all general airport facilities shown on the Airport Layout Plan (ALP) dedicated to aviation use must be inspected and maintained to ensure these
facilities are in a safe and serviceable condition.
The FAA mandates that airports adopt and implement an effective self-inspection and maintenance program, and make available requisite equipment, personnel, funds and other resources. Furthermore, the authority goes on to specify: 1) the areas that need to be inspected and maintained, e.g., pavement, approach, AGL, signs, etc.; 2) the procedure for inspection and maintenance – how each element should be carefully examined to check for potential issues, and how this should be done periodically; and most importantly 3) that a record of this maintenance should be documented and maintained.
Specifically, for airfield lighting, signage and marking, the FAAclearly states that "during the inspection of the movement area, self-inspection personnel should be on the lookout for improperly maintained, non-standard and potentially confusing marking, lighting or signs."
Furthermore, FAA AC 150/5340-26 provides guidance for the recommended minimum maintenance practices to be used in the maintenance of visual aid facilities.
Q4: What's ADB's v ision of maintenance?
At ADB Airfield Solutions, we believe that as maintenance becomes critical, there is a need to understand how maintenance has evolved and to structure an airport's maintenance plan accordingly. Typically, maintenance can be split into corrective and preventive maintenance, and it is preventive maintenance that can help us solve the availability-safety conundrum. Within preventive maintenance, there is systematic, condition-based and
predictive maintenance. Airports must look at a combination of these activities to ensure that airside assets are functional and compliant with regulatory recommendations.
Figure 1: Effect of Planned Preventative/Predictive Maintenance on Maintenance Workload
Q5: How did the idea for ADB SAFEGATE's AirSideTM solution come about?
Several of our key customers were confronted with the same dilemmas: how to find the right balance between safety and operational availability, and how to ensure maintenance is compliant, with the additional question: is there a way to prove that maintenance has been done systematically with a detailed report of the actions undertaken by maintenance engineers?
To resolve these dilemmas, our team developed the AirSide™ solution – a unique system that relies on the expertise and field experience of ADB SAFEGATE's service engineers; their deep understanding of all airfield lighting solutions, what is critical to their operation, and what needs to be inspected and or monitored when
maintaining lights, visual guidance tools and power systems.
Q6: What makes AirSide so unique for airport operators?
ADB's AirSide Asset Management System starts from a maintenance engineer's point of view: what  aintenance needs to be done, when, where and how? It also keeps track of where the engineeris located on the airfield and the work he and his colleagues accomplish. In real time it outlines scheduled work to be performed by the engineer, so he doesn't do any redundant work and knows that maintenance tasks have been correctly undertaken.
The AirSide system can also keep track of any anomalies that have been seen and reported by a technician using the system's visual inspection functionality. Every step and every action taken is documented in real time so the operator can see what work is being done by what team and
where, and he gets notified on urgent issues that need to be resolved ASAP on the runway and taxiway so nothing is left unattended. To prove that maintenance was done, at any point in time an operator can create a report in the system that can be used to present the current maintenance status to management or to any of the controlling authorities.
The AirSide system uses RFID tags and GPS coordinates to identify airfield assets, so technicians understand where to find assets and determine what kind of asset he is dealing with. The AirSide system is coupled to a web tool that manages an entire database of assets defined by an airport. The web tool is the interface for both the operator (via his desktop) and the technician (via an iOS device like an iPad).
More recently, ADB's development team integrated a new function called AirSide™ Surveyor. It allows for: 1) asset type filtering, including photo, note and voice memo capabilities; 2) easy reporting of faulty lights (or any other AGL assets); 3) the ability to identify a custom fault with  a dropped pin GPS location; and 4) easy work order generation for maintenance of faulty assets. With these capabilities maintenance teams can report any issues they see on the airfield. This information is forwarded to the "operator" who can then schedule a team to repair assets that need attention.
Q7: What are the main benefits for airport operators with respect to the AirSide system?
At any time, airport operators can get an overview of issues that were reported on the airside (using the Visual Inspection functionality); react quickly to urgent issues (send maintenance teams to do urgent repair work); optimize the workload of maintenance teams (avoid redundant work and assure consistency in work orders); provide proof of maintenance completed (should any safety issues arise or should regulators ask for proof of maintenance); and indicate the lifetime value of the assets (their quality). The AirSide system offers airport operators the ideal tools to guarantee safety and utmost visibility of operations, and it helps operators to prevent
unnecessary and costly reactive maintenance interventions.
Q8: How can I get started?
ADB's sales team will be happy to review the key challenges at your airport and, on the basis of that discussion, create a step-by-step approach in line with the needs of your airport. Whether you want to merely use the AirSide visual inspection functionality or fully manage your airside assets, the choice is yours.
As the AirSide system offers full flexibility, you can increase the assets or activities that need to be covered by the AirSide solution. It can track the assets you deem necessary, it can be easily integrated into other asset management systems, and it can be adapted for very specific airfield needs. Whatever your maintenance challenges may be, ADB has the solution. Does this sound interesting? Reach out to us today for more details. Email us at marketing@adbsafegate.
8 Key Reasons Assets Should Be Managed
Safety and ensuring you are maintaining a quality airport infrastructure
Track and minimize maintenance lifecycle costs
Manage resources more efficiently
Maintain highest level of airport operational uptime
 Full visibility of your asset' s location, status and history
Records and traceability of work performed
Minimize expensive reactive incidents
Ensure product life expectancy is met
ADB SAFEGATE is a leading provider of intelligent solutions that deliver superior airport performance and operations, and jointly identify and solve bottlenecks. Our consultative approach enables airports to improve efficiency, enhance safety and environmental sustainability, as well as reduce operational costs. Our portfolio includes solutions and services that harmonize airport performance, tackling every aspect of traffic handling and guidance, from approach, runway and taxiway lighting, to tower-based traffic control systems and intelligent gate and docking automation. ADB SAFEGATE has 900+ employees in more than 20 countries and serves some 2,000+ airports in more than 175 countries.