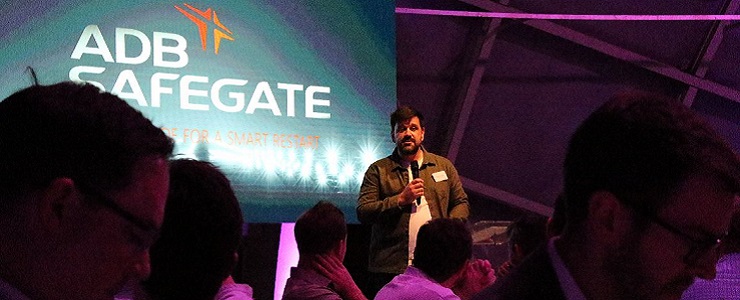 INNOVATION SUMMIT. Enjoyed hosting our fist innovation summit! Thanks to all the customers that attended the Airfield 4.0 Innovation Summit. Thanks a lot to all my colleagues as well as Andrew Organ from Aviation Events Group and Shane Hannam from Micronav for all the support and great work!
The innovation Summit hosted by ADB SAFEGATE in Brussels was an opportunity to connect with like minded airport industry experts to share experience on innovation and digitization from the unique airport industry. During the event we explore how aviation can meet upcoming challenges utilizing advanced technologies and innovative approaches.
The Innovation Summit Europe will soon be followed by one in Innovation Summit in Asia and one in U.S.
ADB SAFEGATE provides integrated solutions that raise efficiency, improve safety, boost environmental sustainability and reduce operational costs for airports, airlines and ANSPs. The company works with airports and airlines to solve operational bottlenecks, helping them navigate today's challenges and prepare for tomorrow. Solutions encompass airfield lighting, power and control systems, smart airport and tower software solutions, docking automation and intelligent apron management, as well as aftermarket services. With more than 1,200 employees, ADB SAFEGATE serves more than 2,500 airports in more than 175 countries, from the busiest and largest like Atlanta, Beijing, Dubai, Heathrow, Charles De Gaulle, Frankfurt, Istanbul, New Delhi and Changi to fast-growing airports across Asia and Africa.