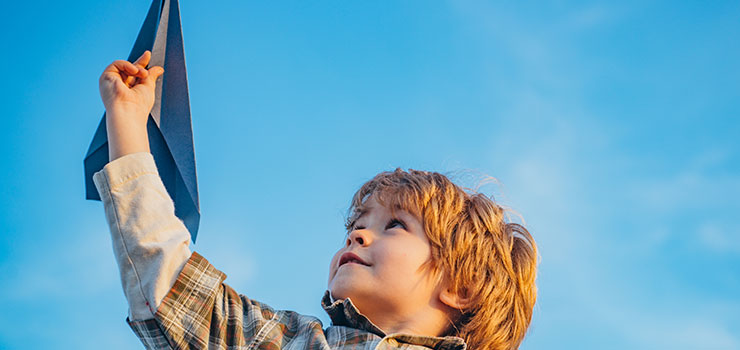 The 2021 edition of ADB SAFEGATE's Corporate Social Responsibility Report confirms our commitment to sustainability while highlighting our aspirations, progress and impact. From solutions that reduce aviation's environmental footprint and initiatives to make operations more sustainable – to conducting our business with integrity and promoting workplace diversity and inclusion – we're strengthening corporate citizenship efforts to make our company, our industry, and the world a better place.
As the aviation industry tackles one of its most challenging times in modern history, the silver lining has been the opportunity to rethink everything, and thus the opportunity to push for a green, sustainable recovery.
The European Union is showing serious intent to drive the sustainability agenda and has announced plans to become the world's first carbon-neutral bloc by 2050. More recently, Airports Council International (ACI) Europe announced that 91 European airports are now set to achieve net zero by 2030, and 235 airports in the region have committed to net zero by 2050. This is part of a larger initiative by ACI World and the five ACI regions that commits to member airports reaching net zero carbon emissions by 2050. Improved technologies, operations and sustainable practices will be at the front and center of both these initiatives.
ADB SAFEGATE has a strong history of developing innovative products and solutions that directly contribute to lower energy consumption and lower CO₂ emissions. We focus on optimizing airport operations by delivering solutions that support sustainable operational concepts such as SESAR's Follow the Greens (FTG) concept that can reduce fuel burn and carbon emissions by as much as 40%.
ADB SAFEGATE pioneered the use of smart LED technology for airfield applications and has invested heavily in energy-efficient power systems. Our LED airfield lighting, currently in over 750 airports globally, can deliver energy savings of up to 80%. Moreover, the majority of components in our new generation products can be recycled and no harmful substances are used in their production. Intelligent Individual Light Control and Monitoring Systems (ILCMS) help save up to three minutes of additional taxi time per movement, reducing fuel consumption and emissions.
Our automated advanced visual docking guidance systems are designed to shorten the time from touchdown to gate. Eliminating delays, reducing taxi time and enabling shorter turnarounds, results in a significant reduction in wasteful fuel burn. ADB SAFEGATE tower solutions support controllers with optimized routing from touchdown to takeoff, also reducing fuel burn and in turn, carbon emissions.
Our Airport Management Systems support Airport Collaborative Decision Making (A-CDM), a Eurocontrol initiative to improve operational efficiency and resilience by encouraging airport partners to share relevant information accurately and on time. Airports rely on our integrated solutions to distribute data across systems resulting in significant improvements to operational and environmental performance.
View the full 2021 Corporate Social Responsibility Report to see our 2020 performance on key ESG (environment, social and governance) indicators, and read about our focus on protecting the environment, respecting our people, integrity in business and collaboration for social impact.