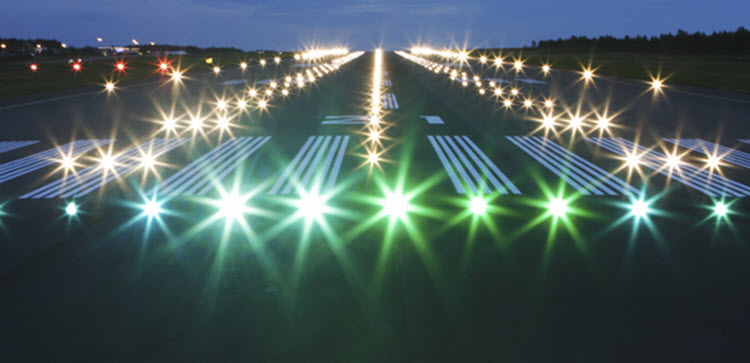 Stephane Dubuisson is the Chairman of the EUROCONTROL A-SMGCS Task Force that is producing a specification document on A-SMGCS Airport Surveillance, Airport Safety Support and now also the new A-SMGCS services on routing and guidance. Our ATC Operational Advisor, Bengt Collin had a talk with him to find out more about the interesting work he does.
I had a nice talk with Stephane Dubuisson from EUROCONTROL a few days ago. Stephane is the Chairman of the EUROCONTROL A-SMGCS Task Force that is producing a specification document on A-SMGCS Airport Surveillance, Airport Safety Support and now also the new A-SMGCS services on routing and guidance.
Stephane is an active person. A keen tennis player, he has played football since he was 8 year old, completed a marathon and half marathon and his next project is to participate in a triathlon next March. I get tired just thinking about it! And trust me, I don't spend a lot of time in front of the TV.
Stephane got his first knowledge of Aerodrome Ground Lighting (AGL), usually known as "Follow the Greens", at Heathrow in 2003 when he joined the EUROCONTROL A-SMGCS Team. He got more involved when SESAR was started in 2009. The SESAR timeframe to deliver operational conceptual documents, safety requirements, interoperability, and validation results including technical documents was set to become public by the end of 2016.
Then comes the deployment phase.
In order to achieve the SESAR research on AGL, two separate teams were set up. One included representatives from Frankfurt and Munich Airports and did real time simulations including controllers and pilots. The other team included EUROCONTROL and did simulations at Brétigny in France involving active controllers using the CDG environment, including pilots. Finally, a live trial was conducted by the EUROCONTROL team at the Riga Airport, using vehicles simulating aircraft movements.
The outcome of the simulations and trials identified elements of Follow the Greens that are ready for implementation, although other aspects need further research, e.g. how to manage priority of converging traffic in an automated mode of Follow the Green. This, according to Stephane, will be addressed in the upcoming 2020 phase of SESAR.
To support the deployment of the mature SESAR results, the need to update the existing EUROCONTROL A-SMGCS standardisation material was identified. This proposal was presented to the Airport Operational Team at EUROCONTROL and the Terms of Reference endorsed the restart of an A-SMGCS Task Force including the update of the existing part related to Surveillance and the Runway Monitoring Conflict Alerting. Thanks to the unified work and good enforcement of the Task Force, this first objective was met in 2016.
The second task for the A-SMGCS Task Force is to add the Conformance Monitoring Alert (CMAC) and Conflicting Air Traffic Clearances (CATC) to Runway Monitoring Conflict Alerting system to build the Airport Safety Support Service and to introduce the routing and guidance services. Since this task is based more on research results than operational experience, it is not of the same nature. The difficulty lies in finding the correct level of description of the minimum elements of services, operational procedures and requirements that are necessary to support implementation.
The outcome is expected to go through a public consultation progress that will start in May 2017 with the aim to become public and finished before the end of 2017.
The next steps of research for the still not mature A-SMGCS elements will be addressed in the SESAR2020 from 2017 with the goal to be finalized in 2020.
The EUROCONTROL Task Force will be put on hold after 2017 and will be reactivated when needed.
The SESAR Pilot Common Projects (PCP) will trigger the deployment of the routing, guidance and safety support tool services, using the outcome from the EUROCONTROL A-SMGCS specification document. It will most likely create further feedback from the stakeholders.
In both SESAR and A-SMGCS Task Force, inputs from different horizons are taken on-board to ensure that the delivered specifications will benefit the whole A-SMGCS community.
Stephane will certainly continue to be a busy man and not only because of his upcoming Triathlon!
ADB SAFEGATE is a leading provider of intelligent solutions that deliver superior airport performance from approach to departure. The company partners with airports and airlines to analyze their current setup and operations, identify bottlenecks, and jointly solve them using a consultative approach that enables airports to improve efficiency, enhance safety and environmental sustainability, and reduce operational costs. Our integrated portfolio includes solutions and services that harmonize airport performance, tackling every aspect of traffic handling and guidance, from approach, runway and taxiway lighting, to tower-based traffic control systems, and intelligent gate and docking automation. ADB Safegate has more than 900 employees in more than 20 countries and operates in more than 175 countries, serving more than 2,000 airports.