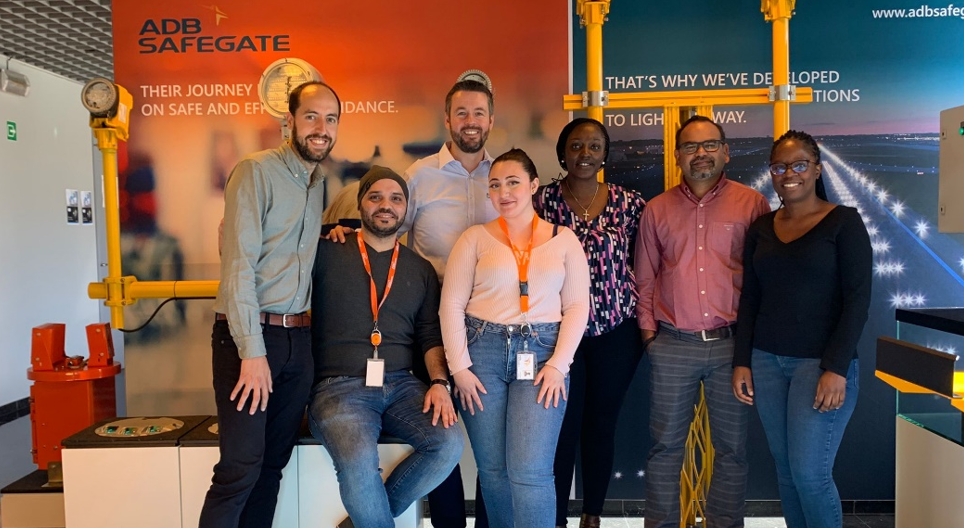 The AGL+5 design training is held once a year at our premises in Zaventem, Belgium. It's an intensive training which lasts 9 days and focuses on the complete design of an airfield. As part of her internship within ADB SAFEGATE, Filiz Tepeyurt followed the training and answers a few questions about how it went.
What's the pool of trainers and audience for this training?
We were fortunate to be accompanied throughout this training by the best trainers such as Thomas Harboe, Carlos Rodriguez , Giulia Parantelli or Frédéric Oldenhove who are all experts in their field. The participants came from all over the world, such as Tanzania, UAE, Rwanda , Uganda ….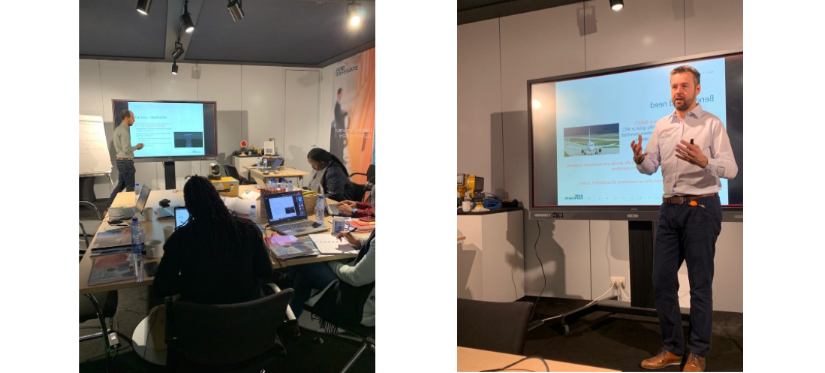 How was the training organized?
There were online and in-person participants, so it was very accessible. The most important thing is to find the perfect balance between theory and practice. So, there was always a switch between theory and exercises. We were doing some design exercises and some online interactions through a tool called Slido to make sure everybody understands. Thanks to that it was a very interactive training. In addition we did a visit of the factory and we were able to participate in several tests in the photometry lab, mechanical lab, system engineering lab… it's very interesting to have a look behind the curtains and see tests performed on the equipment.

What is the content of the training?
This training covers many enriching subjects such as ICAO, FAA regulations and general airfield knowledge, PAPI, Runway and taxiway lights, Guidance Signs, Control Systems or the AVDGS. It was intensive but complete, I would like to thank all the people who contributed to this training. Do not hesitate to join us for the next training events because they will be just as enriching !
ADB SAFEGATE provides integrated solutions that raise efficiency, improve safety, boost environmental sustainability and reduce operational costs for airports, airlines and ANSPs. The company works with airports and airlines to solve operational bottlenecks, helping them navigate today's challenges and prepare for tomorrow. Solutions encompass airfield lighting, power and control systems, smart airport and tower software solutions, intelligent docking automation and aftermarket services. With more than 1,200 employees, ADB SAFEGATE serves more than 2,500 airports in more than 175 countries, from the busiest and largest like Atlanta, Beijing, Dubai, Heathrow, Charles De Gaulle, Frankfurt, Istanbul, New Delhi and Changi to fast-growing airports across Asia and Africa.