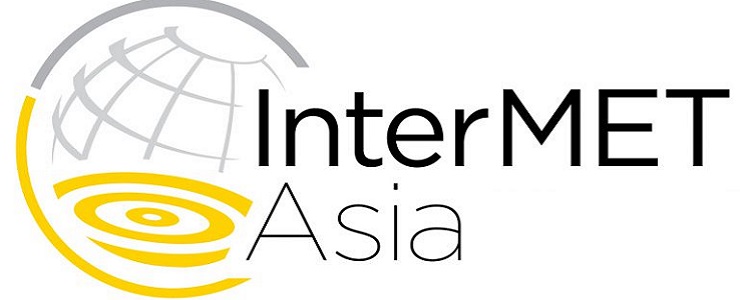 During 18-20 April, InterMET Asia 2023 will bring together the entire ecosystem for the Asian meteorology industry under one roof at Suntec Singapore Convention & Exhibition Centre. ADB SAFEGATE´s All Weather Inc will be there to exhibit our aviation weather measurement systems and air traffic management solutions. Welcome to join us at Stand 15!
InterMET Asia 2023, now in its 8th successful year, combines a specialised exhibition, a conference strongly focused on applications across a range of key activities, and a forum that brings together equipment manufacturers and service providers with the WMO, the national meteorological and hydrological services (NMHS) and key organisations such as National Environment Agencies and the World Bank.
InterMET Asia enables suppliers of technology products and services related to the acquisition, processing, distribution and use of meteorological and hydrological data to meet the senior representatives of public and private enterprise responsible for mitigating and managing the impact of extreme weather on their activities.
The ADB SAFEGATE company All Weather Inc (AWI) is a leading developer of aviation weather measurement systems and air traffic management solutions. AWI is the preferred development partner of the FAA and also meet standards for ICAO, WMO and Transport Canada.

Welcome to join us at Suntec Singapore Convention & Exhibition Centre, Stand 15 and get to know our experts on Aviation Weather Systems, Air Traffic Control Systems, Meterological Sensors and Custom Automated Weather Stations.
ADB SAFEGATE provides integrated solutions that raise efficiency, improve safety, boost environmental sustainability and reduce operational costs for airports, airlines and ANSPs. The company works with airports and airlines to solve operational bottlenecks, helping them navigate today's challenges and prepare for tomorrow. Solutions encompass airfield lighting, power and control systems, smart airport and tower software solutions, docking automation and intelligent apron management, as well as aftermarket services. With more than 1,200 employees, ADB SAFEGATE serves more than 2,500 airports in more than 175 countries, from the busiest and largest like Atlanta, Beijing, Dubai, Heathrow, Charles De Gaulle, Frankfurt, Istanbul, New Delhi and Changi to fast-growing airports across Asia and Africa.