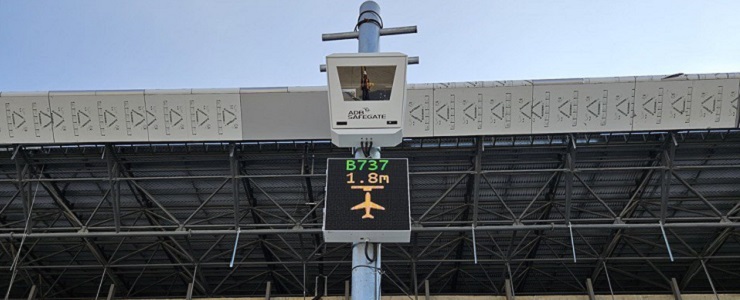 INDONESIA. In collaboration with our business partner PT Hasta Adhiraya, ADB SAFEGATE proudly announces the successful implementation of Safedock FleX advanced visual docking guidance systems (A-VDGS) and other advanced airside technologies at Dhoho Kediri International Airport, Indonesia's newest greenfield airport.

First Safedock FleX installation in Asia
The implementation, in collaboration with our business partner PT Hasta Adhiraya, is the first Safedock FleX installation in Asia and demonstrates ADB SAFEGATE's commitment to providing innovative, efficient, and safety-oriented solutions for airports across the globe. Strategically located 100 km from Surabaya Airport, Dhoho Kediri International Airport aims to foster enhanced regional connectivity, particularly in the southern part of East Java, while stimulating economic growth, boosting tourism, and promoting commerce. The innovative greenfield airport is designed to serve 1.5 million passengers for the initial phase, with a modern 18,000 square meter terminal building and a 3,300 x 60-meter runway that can accommodate widebody aircraft.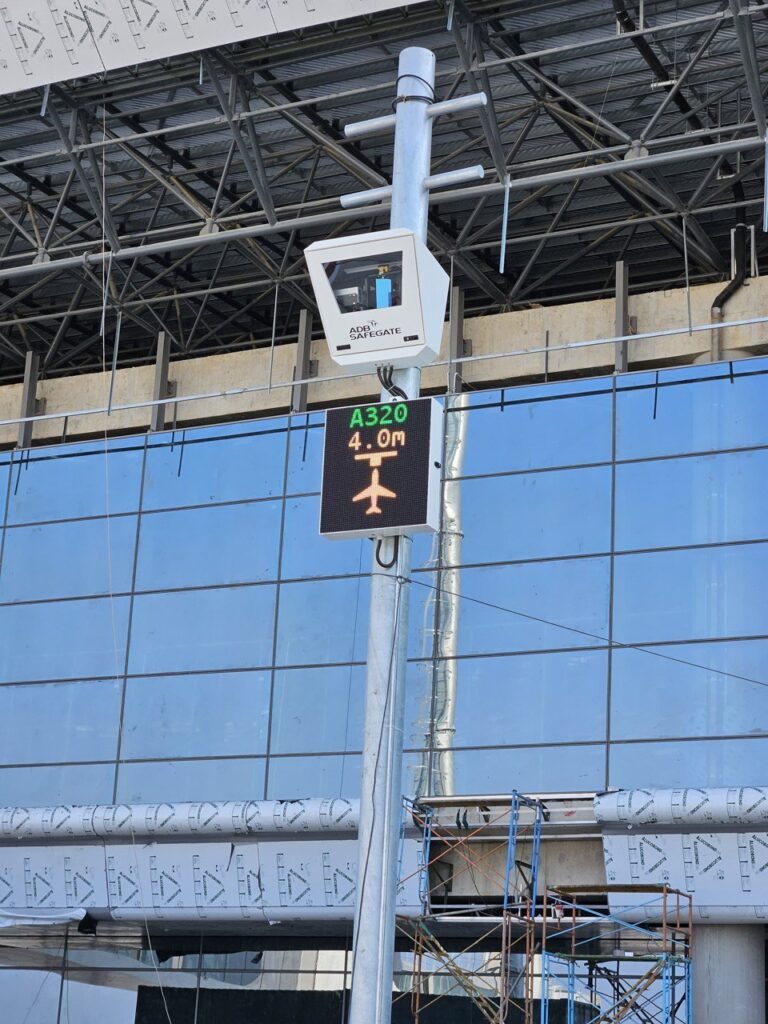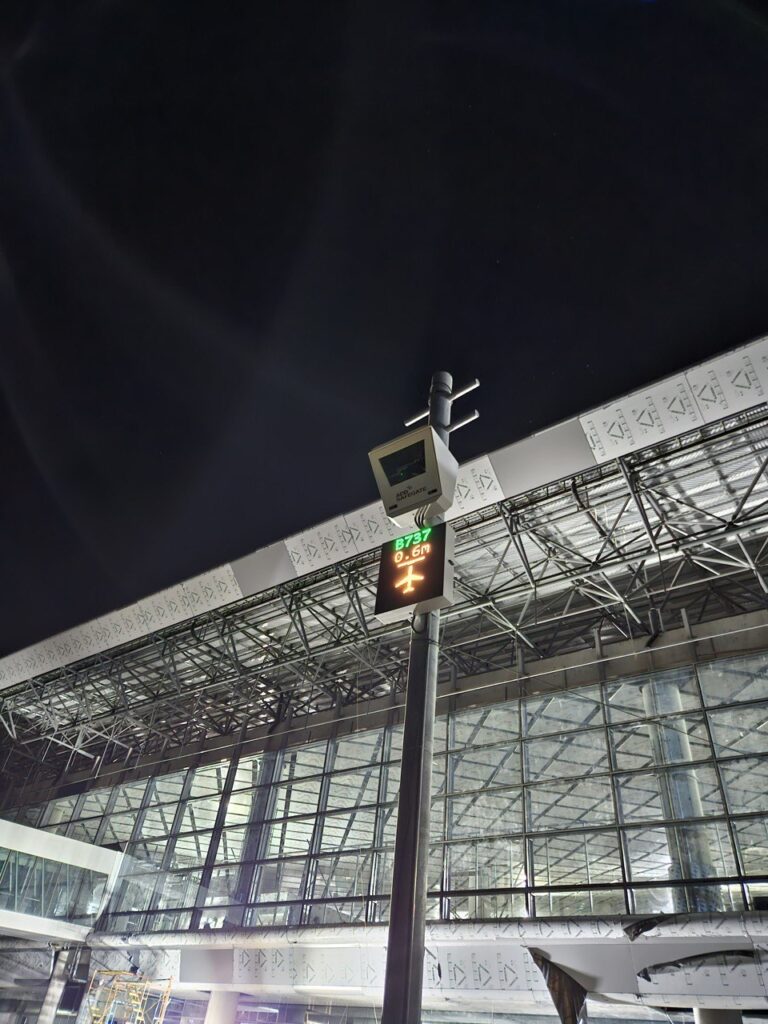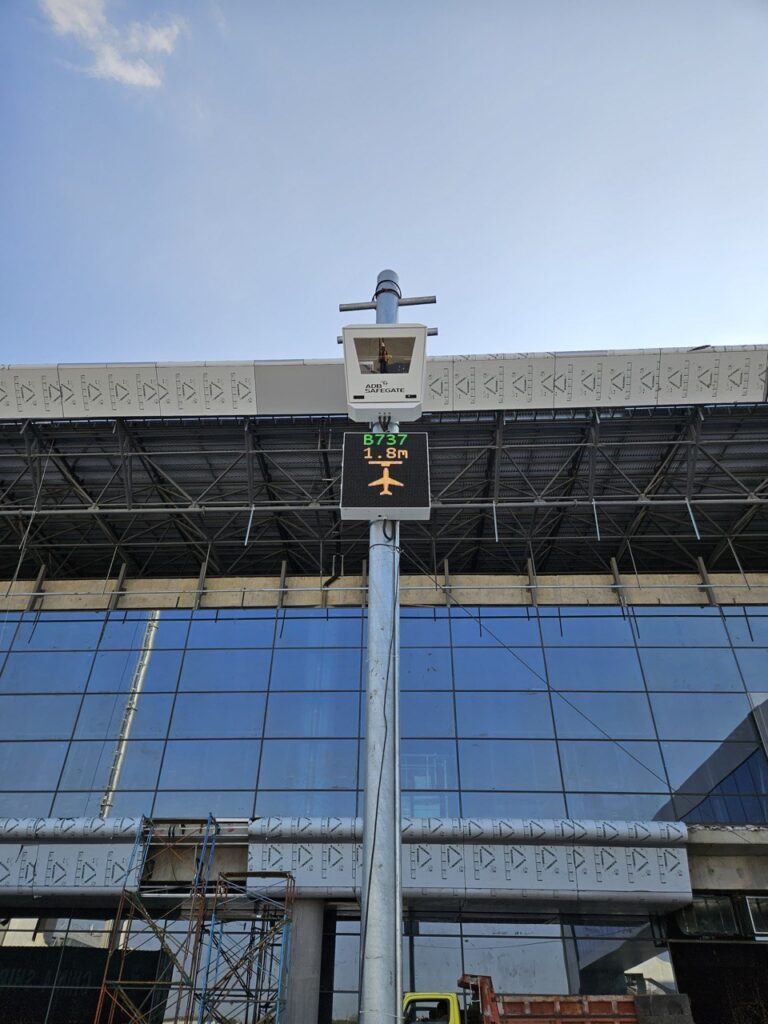 CAT I LED runway
The new runway boasts a full CAT I LED runway and airfield lighting control and monitoring system (ALCMS) delivered and commissioned by ADB SAFEGATE, marking a significant step toward the airport's objective to integrate cutting-edge technology into its operations.
The new SafedockFleX offers advanced A-VDGS technology for safe, smooth aircraft parking, even in low visibility. The A-VDGS also act as intelligent sensors at the gate, uniquely capable of collecting and sharing data to further improve apron operations. ADB SAFEGATE's AiPRON Manager (formerly SafeControl Apron Management will monitor the A-VDGS and other connected apron equipment and systems to provide stakeholders with real-time data and alerts to potential issues before an aircraft arrives.
"Our partnership with PT Hasta Adhiraya to successfully install the first Safedock -FleX in Asia at Dhoho Kediri International Airport reflects ADB SAFEGATE's unwavering commitment to revolutionizing airport operations on a global scale," said Waqas Ahmed Sheikh, Chief Marketing Officer & Vice President Asia at ADB SAFEGATE. "We're excited to showcase our expertise and dedication to fostering innovation in the aviation industry, ensuring the highest levels of efficiency, safety, and sustainability in airport operations around the world."
The Dhoho Kediri International Airport was built by PT Surya Dhoho Investama, a subsidiary of PT Gudang Garam Tbk, through a public-private partnership (PPP) agreement and is the first airport in Indonesia built purely with private financing without the state budget (APBN).
ADB SAFEGATE  is a company that provides integrated solutions to airports, airlines, and ANSPs.  We are proud to be leading the way with innovative and smart Airside 4.0 solutions that turn airports into smart airports, with the ultimate goal of enhancing the passenger experience. Solutions include airfield lighting, power and control systems, airport and tower software, docking automation, apron management, and aftermarket services.  With over 1,400 employees and over 2,700 airports in over 175 countries, from the busiest and largest to the fastest-growing airports, ADB SAFEGATE is dedicated to making air travel safe, efficient, and environmentally friendly.