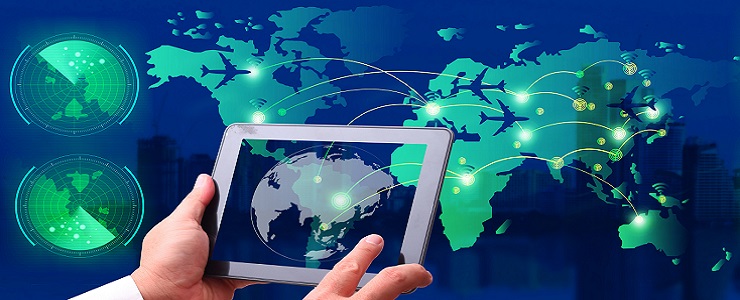 It's a fact that most of the glamour generated by the aviation business can be attributed to airlines and their operators. But as industry insiders will agree, the sky-borne aspect of the aviation business is comparatively straightforward. The environment, the costs, the product are all relatively predictable. Airports on the other hand face a myriad of extra challenges including geophysical, environmental, social, regulatory, political, climatic and project management-related.

As a result, airport operators in the 2010s are in a tight place. In addition to the previous issues, airlines demand more and more slots, passengers faster and easier access to services, aviation regulators more and increasingly specific conformance to regulations. As if all these demands are not enough to keep operators awake at night, the demands of business push shareholders and stakeholders to see bigger returns – just as government subsidies are becoming thinner on the ground and airport privatizations increase in number.
In previous years, the glamorous, highly priced and relatively protected business of air travel and airports meant that most airport operators could either turn a modest profit or rely on national or regional support to maintain decent service levels. This scenario has been blown out of the window with the arrival of both LCCs and leading Middle East airlines running lean business models, and with increasing competition from bare-bones airports running at out-of-city locations.
Today's airports have to investigate and analyse every aspect of their operations to ensure efficiency – but despite that, a significant percentage of airports still make minimal profits or even losses. But all the news is not bad. The upside is that with smart management and increased efficiency, a by-product in the form of increased sustainability comes free – in both business and environmental terms. An efficient airport is a sustainable airport.
 Looking for Benefit
One point is becoming increasingly obvious as the pressure on airports increases: efficient operations demand operators look at all aspects as a holistic organism. There is little point in introducing a state of the art parking and docking system if the ATC system is 30 years old. Airports need to assess all aspects of their various practices from approach right through to departure.
This can include everything from smart landing approach and control systems, noise management, ground and approach lighting, apron management systems and docking systems, to integrated planning of extra-airport transport links. Only then can savings or additional income streams be uncovered offer better service to passengers and also secure a more viable ongoing business model. And one of the most promising avenues to implementing this approach is the use of smart use of data and technology.
"The data generated from the 100,000 safe flights each day can help us understand where the next … challenge may arise," said IATA Director General and CEO Alexandre de Juniac recently. De Juniac urged that the whole industry "move ahead in this area with speed", and added that the new IATA Global Aviation Data Management program (GADM) is vital to the sector's future – along with speed and innovation in the application of operational data.
Many airports traditionally approach operational efficiency from the airside perspective. They keep aircraft and security operations at the top of the operational priority list and route passengers, baggage and cargo to conform  – but things are changing rapidly and today this is not the most effective approach.
Airports that integrate landside technology with airside consistently get better customer ratings. Ratings agents like Skytrax include issues such as access, terminal design, queuing time, security wait, wayfinding and information updates as their most important criteria. And with Twitter, Facebook and Instagram always on hand to publicise any problem issues, as United Airlines knows to its cost. The value of good customer perception is ever more important as numbers climb.
Passengers now demand real time information on their mobile devices, want to check-in remotely and without queuing, and increasingly opt for airports that keep delays or changes to a minimum. Smartphone apps advise travelers of the most effective ways to travel and save carbon, and rate operators accordingly. Data is king on both landside AND airside.
 Making Change
Efficient airports don't just make the customer happy. By implementing a holistic operational view, they can handle greater passenger numbers per day, but can also keep their other customers – the airlines – happy too. Simple techniques such as automated taxi programming, reduced taxi time, and optimised approach paths all help cut back not just on fuel consumption but also gate time. Better still, they help reduce the CO2 and noise pollution from ground-based equipment and aircraft.
Smart airports also look at the way passengers move. Software can help predict the way passengers move around the facility, and how to streamline the various operations that have to be completed before they board. Computer simulation programs can help predict and streamline passenger transits; one recently conducted computer-aided study at Vanguardia National Airport in Columbia highlighted bottlenecks that would impede future expansion if unaddressed, and also identified a simple solution to cutting down passenger wait times. The use of data and computer modelling can also help with efficiency at check-in, baggage handling – even maximum illumination at acceptable cost in lighting – a major expense at most airports.
Forward-looking airports like Miami and Copenhagen are also using beacon technology together with smartphone apps to help speed passenger flow and maintain on-time departures. The beacons automatically advise passengers of their flight timings, time to gate, and any changes. The upside is they can also be used to push advertising or special promotion messages to passengers with time to spare while inside the terminal, thus promoting other income streams. Happy passengers make free-spending passengers.
Airports like Korea's Incheon have taken proactive steps to make sure their buildings are not just comfortable and efficient but also energy efficient. Basic implementations such as introducing LED flight information displays and replacing old, inefficient aircon motors helped to cut power consumption at the airport by 5%, and have contributed a cut of 102% in greenhouse gas emissions.
Likewise, US-based Boston-Logan airport saw significant reductions in energy consumption simply through smart design and the use of energy-saving construction. In fact, the energy savings following its renovation of Terminal B in 2014 have completely offset the additional energy load required during the renovation. Sensible design saves ongoing costs as well as making passengers more comfortable.
Additional impetus to introduce new, innovative measures that boost sustainability is on the horizon. Many stock exchanges now require mandatory sustainability reporting on a comply-or-explain basis for listed companies; Singapore has signed up for the Global Reporting Initiative (GRI), a global framework for companies to report on sustainability.
IATA has also flagged its support for sustainable goal-setting. "Aviation is at the forefront of industries in managing [their] carbon footprint. Along with offsetting emissions through a Carbon Offset and Reduction Scheme for International Aviation (CORSIA), [operators] are working with partners in industry and government to advance technology, improve operations and generate more efficiencies in infrastructure," said IATA's de Juniac.
Alternative Income
As well as looking to rationalize, integrate and slim down existing processes in the pursuit of efficiency, today's smart airport operators are looking to alternative income streams.
For example, Singapore's Changi has looked at current and future cargo trends and estimated that net-based delivery traffic will increase in coming years, partly due to increased belly cargo capacity brought by rising aircraft movements at the airport. As a result, its gateway operator, SATS, has opened a $15 million eCommerce AirHub to service the e-commerce logistics sector. By leveraging new technology, SATS has multiplied mail processing capabilities by more than three times, bringing a significant new income stream to the facility.
Operators are also investigating the role of specific software such as ASRT; an investigatory tool to analyze potential extra income streams and maximize the use of previous data to help plan prospective models.
The growth of airport management expertise contracting is also bringing new revenue streams to many airports. Korea's Incheon sells its construction expertise and commercial operational knowledge worldwide. Nice Airport helps manage and train airport staff at dozens of sites across Europe, Africa and the Middle East, and calls on its experience operating a complex ASP for taxiway selection, direction selection and park entry pre-selection system to maximize throughput, minimize delays and cut environmental issues such as fuel burn and noise pollution.
To sum up, airports are looking not just to make their day-to-day operations as effective as possible, but towards a future where airports become growth centers in their own right. Efficient operations, secondary income options, sustainable planning and using the best available technology will all be part of the survivor's checklist for tomorrow's successful operations.
"People want to fly," said de Juniac recently. "Demand for air travel over the next two decades is set to double. Enabling people and nations to trade, explore, and share the benefits of innovation and economic prosperity makes our world a better place."
ADB SAFEGATE is a leading provider of intelligent solutions that deliver superior airport performance from approach to departure. We partner with airports and airlines to analyze their current structures and operations, and jointly identify and solve bottlenecks. Our consultative approach enables airports to improve efficiency, enhance safety and environmental sustainability, as well as reduce operational costs. Our portfolio includes solutions and services that harmonize airport performance, tackling every aspect of traffic handling and guidance, from approach, runway and taxiway lighting, to tower-based traffic control systems and intelligent gate and docking automation. ADB SAFEGATE has 900+ employees in more than 20 countries and serves some 2,500+ airports in more than 175 countries.