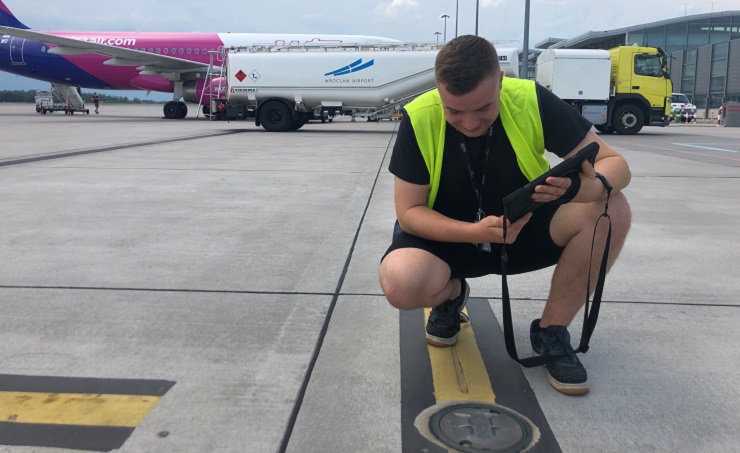 Wrocław Airport's airfield maintenance team started to use ADB SAFEGATE's Digital Airside Location-based Inspection and Service solution (ALIS) to improve scheduling and tracking of airside maintenance. Michał Zwierzyk, Manager Chief Power Engineer at Wrocław Airport shares his team's experience of using our new cloud-based maintenance tool.
Poland's fifth busiest airport, Wrocław Copernicus Airport, is an international airport serving southwestern Poland. Since May 2021, the airport has been using ALIS, ADB SAFEGATE's new cloud-based maintenance tool that digitizes airside maintenance and helps airports plan and schedule airfield and gate preventive maintenance more easily.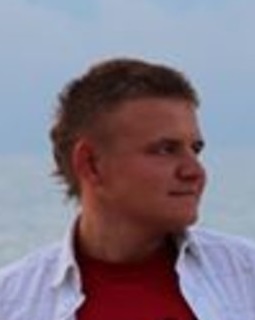 Recently we met with Michał Zwierzyk who works as the Manager Chief Power Engineer at Wrocław Airport in Poland to ask him some questions about the experience he and the airport have had so far with the new cloud-based maintenance tool from ADB SAFEGATE that helps airports plan and schedule airfield and gate preventive maintenance more easily.
Why were you looking at a new way of recording airside maintenance?
We currently have over 2,000 fixtures installed at Wrocław Airport. The navigation lighting system operates at CAT II. Such a large number of luminaires requires constant involvement in maintenance work. Until now, all documentation of maintenance work performed was done on paper and was archived and is very large. The downside: it wasn't possible to quickly analyze the history of repairs assigned individually to a particular luminaire. And, photos taken on site were not always printed.
How does ALIS help you at the airport?
Since early 2021, European aviation regulations have enforced specific inspections with their reporting. The ideal solution for us turned out to be ADB SAFEGATE´s ALIS. In 2021, we launched the first inspections using it.
ALIS is surprisingly easy to use on a tablet and includes many useful features, such as the ability to make a quick voice memo or take a photo. This makes our work easier, especially when there is limited time to do it. ALIS predicts the execution of each inspection scenario we set, groups the maintenance activities and saves the entire history. Another very useful feature is the ability to schedule tasks for specific groups of employees at a specific time.
You can track the progress of the work on an ongoing basis with the ability to generate a report. After logging in we are welcomed by a dashboard displaying key statistics and ALIS gives us current number of performed inspections, service works or lighting measurements. Data is presented on a graph. Over a longer period of time, you can determine specific conditions under which more frequent failures occur and limit them. Using the satellite view, we can freely select areas, filter luminaires from individual circuits or use colors to observe the status of navigation lighting. A very valuable functionality for us is the scheduling of service actions in the calendar, adding inspection scenarios or creating user groups with the assignment of appropriate rights.
With ALIS, at the time of the inspection, we are able to generate the results of our work with just one click. We are very happy with ALIS, which we not only have to use but want to use
About ALIS: ALIS helps airports plan and schedule airfield and gate preventive maintenance more easily, implement corrective maintenance more quickly, reduce downtime and significantly improve operational availability. The cloud-based solution replaces manual, paper-based systems to enable a more reliable and fail-safe approach to collaboration between maintenance teams, managers and even airside operations by eliminating inefficiencies caused by human error. More at alis.adbsg.com.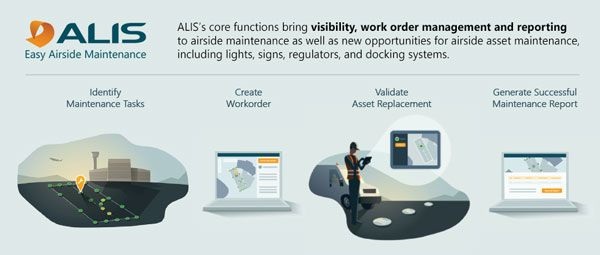 You can also experience the wonders of ALIS now with our 90-day free trial!

Find out what's included in the free version and how to upgrade your experience with some essential add-ons on the ALIS microsite. At ADB SAFEGATE we are happy to answer any questions about how ALIS works, contact us at any time.
ADB SAFEGATE provides integrated solutions that raise efficiency, improve safety, boost environmental sustainability and reduce operational costs for airports, airlines and ANSPs. The company works with airports and airlines to solve operational bottlenecks from approach to departure. Solutions encompass airfield lighting, tower-based traffic control systems, intelligent docking automation and services, as well as applying advanced IT and analytics to deliver industry-leading Total Airport Management. With more than 1,200 employees, ADB SAFEGATE serves more than 2,500 airports in more than 175 countries, from the busiest and largest like Atlanta, Beijing, Dubai, Heathrow, Charles De Gaulle, Frankfurt, Istanbul, New Delhi and Changi to fast-growing airports across Asia and Africa.