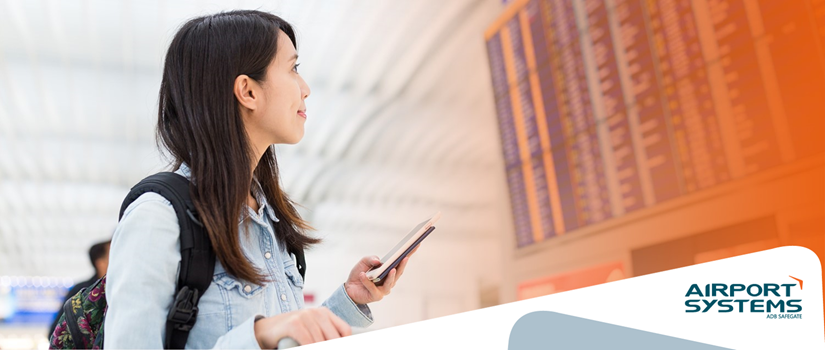 AIRPORT SYSTEMS. The new release of Airport Systems Flight Information Display Solution comes with a host of new digital signage features that make dynamic and efficient dissemination of time critical flight, regulatory and public service information easier and faster. Check out the latest version of AS-FIDS, our Flight Information Display Solution.
AS FIDS Product Release Update
Airport Systems' latest product release update (AS-FIDS 2022, R1)  is a scalable, state-of-the-art Flight Information Display System that is feature rich in configurability including multi-lingual display capabilities. Packed with a host of new web-based digital signage features, Airport Systems' Flight Information System (AS-FIDS) makes real-time dissemination of time critical flight, regulatory and public service information easier and faster.
AS-FIDS is designed to display flight, check-in, gate and baggage carousel information at airports to improve the passenger experience, streamline the passenger flow and subsequently the efficiency of airport operations.

Designed to offer the gold standard experience in flight information software design
AS-FIDS can turn your Smart TVs into a stunning digital display with vibrant multimedia output:
ADB SAFEGATE is a leading provider of intelligent solutions that deliver superior airport performance from approach to departure. The company partners with airports and airlines to analyze their current setup and operations, identify bottlenecks, and jointly solve them using a consultative approach that enables airports to improve efficiency, enhance safety and environmental sustainability, and reduce operational costs. Our integrated portfolio includes solutions and services that harmonize airport performance, tackling every aspect of traffic handling and guidance, from approach, runway and taxiway lighting, to tower-based traffic control systems, and intelligent gate and docking automation. ADB SAFEGATE has more than 900 employees in more than 20 countries and operates in more than 175 countries, serving more than 2,500 airports.