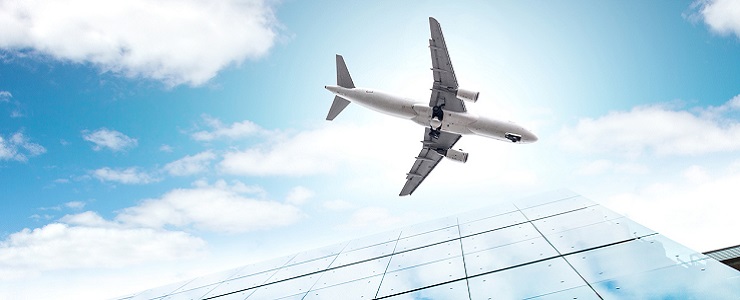 The year 2020 began like any other. For most of us in aviation, the conversation focused on the challenges around airport capacity, sustainability, compliance, and safety. Then the pandemic struck. As the year draws to a close, we know that the impact of COVID-19 will be felt for a number of years. The discussion is now centered on how agility can aid recovery.

My current role requires that I stay on top of technology and aviation trends and envision how technology can solve our customer's most pressing challenges. COVID-19 has brought about uncertainty, and a short- to medium-term shift in priorities. The only way airports can tackle this is to be agile i.e. quickly adapt to the fast pace of change.
Cloud systems will aid post-COVID recovery
Airports must now review how they support social distancing and contactless journeys, work with reduced staff, lower costs, and postpone large capital expenditure projects. The focus is on optimizing operations across all airport KPIs while improving efficiency, protecting airports and enhancing the passenger experience.
We will see more and more process automation, new business models such as true Software as a Service (SaaS), and a push for data availability so airports can see the big picture by breaking these silos. Airports will embrace technology to address core problems quickly and then learn quickly through experimentation. Quick Proof of Concepts with innovation partners, will allow airports to focus on a set of technical challenges, quickly have a clear understanding of problems to be addressed, what a feasible solution would be, and review how this aligns with business outcomes and KPIs.
This is where cloud technology will help. It can eliminate the capital expense of buying hardware and software, spending money on facilities, utilities, or building large data centers. A cloud solution can be provisioned quickly, so customers can immediately reap the benefits. The cost of system upgrades, new hardware and software is included in a simple monthly fee which also removes the need for large capital expenditure.
The cloud's secure, don't worry
Many airports have security concerns when it comes to adopting cloud solutions, but the latest statistics show businesses saw an improvement in security after switching to the cloud. Most cloud providers have a shared responsibility model, where the provider carefully monitors security. This is significantly more efficient than on-premise deployments where an IT team has a large set of assets and projects to manage.
Encryption helps protect data in the cloud when it's in transit, and at rest. Sensitive data is encrypted before it's sent over encrypted connections (HTTPS, SSL, TLS, etc.) while data at rest is typically protected by encrypting files or the storage of the data. On top of this, most cloud providers work with technology partners who provide services for vulnerability or asset protection, managed threat detection and security incident management.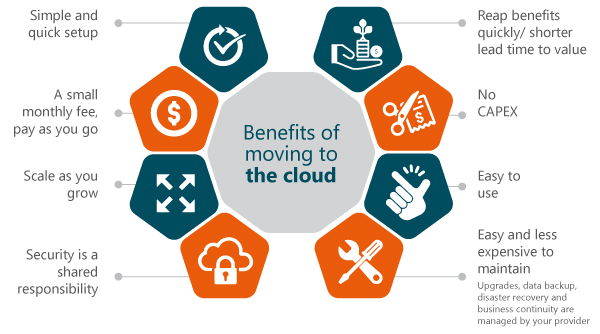 Use the cloud to realize value quickly, easily
By moving to the cloud, we want to help our airport customers focus on key business goals. Our software platforms created using true cloud services help airports transition to new operational processes and overcome the barriers to automation. We take the best-of-breed solutions and can provision new customers quickly. These solutions run on a worldwide network of secure data centers, which are regularly upgraded to the latest generation of fast and efficient computing hardware. Data backup, disaster recovery and business continuity are easier and less expensive because data can be mirrored at multiple redundant sites on our cloud provider's network.
 Airport Systems Resource Management Xpress (AS-RMSX), is one such cloud-based, software as a service (SaaS) solution from our portfolio. It gives airports instant access to our resource management solution, specifically on planning and allocation of aircraft stands, gates and baggage carousels. Airports can quickly resolve challenges around these resources, maximize usage, increase capacity, and track and manage billable usage. With a holistic view on these operations, airports can anticipate and predict events, to take the right decisions quickly. With situational awareness stakeholders can be alerted to issues that affect the operations of the airport and this will support social distancing within the airport around especially the gate area.
Speed up innovation with the cloud 
AS-RMSX is based on our Minimum Viable Product (MVP) approach to product management where we focus on the market, and work with customers to identify unmet needs. We then arrive at a solution that focuses on addressing our customers' core problem. Using cloud and experiment infrastructure, airports can make the right decisions about experiments and investments. And we're able to quickly iterate and deliver software, get continuous customer feedback, and arrive at a solution that truly satisfies our customers' needs.
If you'd like to share your thoughts on where the industry is headed, or learn more about AS-RMSX or our MVP approach, contact us at Airport Systems.
ADB SAFEGATE provides integrated solutions that raise efficiency, improve safety, boost environmental sustainability and reduce operational costs for airports, airlines and ANSPs. The company works with airports and airlines to solve operational bottlenecks from approach to departure. Solutions encompass airfield lighting, tower-based traffic control systems, intelligent docking automation and services, as well as applying advanced IT and analytics to deliver industry-leading Total Airport Management. For more information about ADB SAFEGATE, please visit our website at adbsafegate.com.