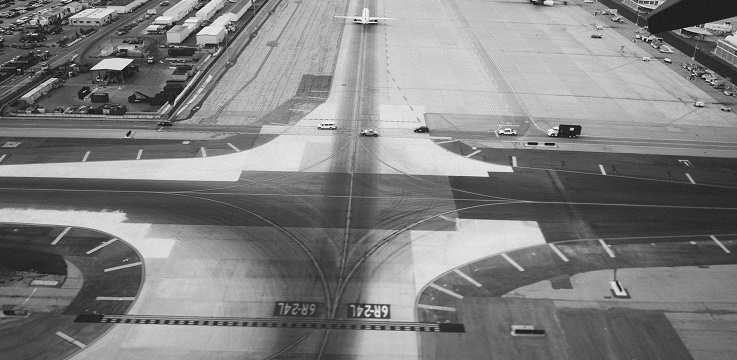 BELGIUM. Runway Safety is a top priority for everyone in aviation but still a significant challenge for all parties. Runway incursions happen every day around the world and every single one is one too many. Safegate Group's ATM advisor, Bengt Collin, interviewed his former colleague at Eurocontrol in Brussels, about the important and challenging job to coordinate safety improvements within Eurocontrol's member states.
Focusing on Safety
 Even though safety is the number one priority in aviation, runway incursions happen every day in Europe. Eurocontrol, the European organization for the safety of air navigation, has the preventive and performance based approach to improve the European network's safety, while meeting the strategic safety objectives of the Single European Sky.  For Tzvetomir Blajev, developing safety improvement strategies is everyday work, where the ultimate goal is to keep the network safe and able to increase its capacity and efficiency.
Who is Tzvetomir Blajev? Who are you and what do you do?
Shall I say I am Bulgarian and stop here…? Seriously, I started my career 23 years ago as an air traffic controller and followed a path that brought me to Brussels where I am coordinating the European ATM operational safety initiatives for the Eurocontrol member states.
How do you assess risk in your work?
A big part of my work is what we call the Network Manager Top 5 ATM Safety Priorities. Every year, I study with European Air Navigation Service Providers a sample of the most serious safety incidents, using comprehensive barrier models of safety protection called Safety Functions Maps (SAFMAPs).
Many times people count factors, which I think is close to useless for safety improvement. Let us say the largest factor is controller perception. How does this help you? Reminding controllers to be more vigilant! One needs to know the whole story; in what circumstances perception played a role, and how exactly. In contrary to that, our approach is based on story telling and understanding. Each incident is considered as a story that, with the help of SAFMAPs, reveals what barriers failed – for example visual detection failure because of restricted view from the ATC tower–but also what barriers worked properly – for example controller detection of conflict with A-SMGCS. We also learn what barriers were available, but were not challenged, for example stop bar transposing alerts, and what barriers were not available but could have helped, like ATC clearance conformance monitoring.
Coordinating the work of so many states, you must know the highest safety risk for the runways. What are they?
Our SAFMAPs list all possible barriers we learnt someone is using in the world. There are virtually hundreds of them and they helped us see what the situation in Europe is. In this years' sample we studied 57 high severity runway incursions out of an overall 101 events that happened for one year in the member states. The sample included incidents which breached all the barriers in the mid-air collision SAFMAP and were 'saved' only by providence, by pure chance.
Two of the events are what we call "high energy runway conflict". This typically involves a rapidly developing situation of incorrect runway entry in front of a high-energy landing or take-off. What is really distinguishing and dangerous for these events is that the available reaction time was close to or less than the time needed for detection, communication and collision avoidance maneuvers. Or to use the words that someone told me when I visited the Chicago O'Hare ATC Tower – "there was an alert for the conflict – only to make the controller a witness of the situation."
This sounds scary – what do you propose?
Eurocontrol is not a regulatory agency and we do not impose solutions. The responsibility is still with the local authorities, ANSPs and airports. But something clearly needs to be done, and I believe it is in the direction of better and more safety nets at the airports. Some safety nets to capture the non-compliance with ATC clearances "early in the story development", and some "last resort" safety nets for direct interpretation by flight crew – for example Runway Status Lights. And also why not a cheaper, low-cost version of it that all airports can afford?