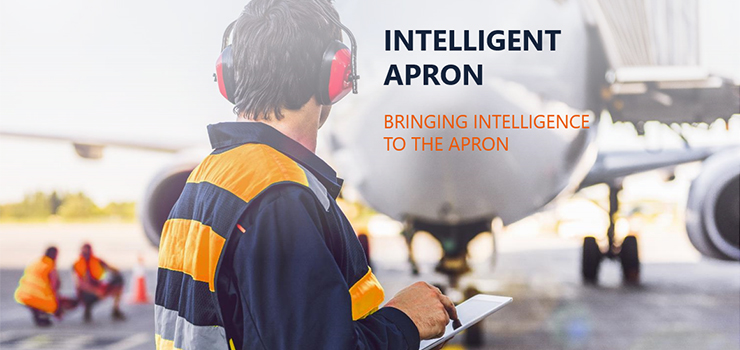 CONFERENCE. The volatility of the many individual activities that support safe aircraft docking and management at the gate/stand can only be addressed with highly visible and well-developed tools that are sufficiently flexible and elastic. The Intelligent Apron uses automation, integration and digitization to optimize taxiing, docking and pushback procedures and improve the efficiency and elasticity of ground handling operations as a whole.
Intelligent Apron presented
Airports and airlines have collaboratively and continuously improved operations on the apron by advancing technology and procedures. These improvements focus on safety, efficiency and capacity. Elasticity has emerged as the need for today and tomorrow, which includes all previous focus areas and emphasizes the new challenge to successfully manage market volatility.
During September through November of 2022, Dallas Fort Worth International Airport (DFW) and ADB SAFEGATE worked together on a successful pilot program for the Intelligent Apron that introduced artificial intelligence to enable more predictive apron operations. The trial was part of AAAE's Airport Consortium on Customer Trust (ACT) Program and aimed to implement a scalable end-to-end solution able to produce results measured in live operation.
On March 14, the first day of the Passenger Terminal Expo in Amsterdam, Michael Youngs, Vice President Information Technology, DFW Airport, and ADB SAFEGATE´s Ilya Burkin will present on the advantages of an Intelligent Apron and how it can bring the elasticity required to ensure a consistent level of safety, productivity, efficiency, and passenger experience.
You will find the Intelligent Apron presentation under the Management and Operations, Airside track, Day 1, March 14 at 16:50 – 17:15.
What the audience will learn:
– Importance of apron operations in overall airport performance and passenger satisfaction
– Role of technologies in digitalizing apron operations
– Fast and efficient aircraft turnaround management using AI and predictive technologies
– Bringing predictability and proactivity in apron operations
– Real-time cost and revenue monitoring on the apron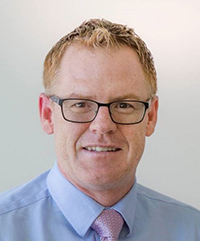 Michael Youngs is the Vice President of Information Technology Systems at Dallas Ft Worth International Airport (DFW). In this capacity, he provides business and customer-focused technology leadership for the continued development of an innovative, robust, and secure technology program supporting the complex business and operational needs of DFW International Airport. The primary responsibilities include support for application delivery and development, IT infrastructure and services, information security and compliance, enterprise systems, and client support services. Mike represents DFW's information technology interests by participating in industry associations such as the American Association of Aviation Executives and Airport Council International as a member of the Business and Information Technology Working Group. He also participates locally in the "Technology Ball" helping to raise funds for STEM education while providing networking opportunities for leaders in the DFW Information Technology Community. Prior to joining DFW, he spent 25 years in information technology roles. Most recently as the Deputy Director for Technology at Phoenix Sky Harbor International Airport.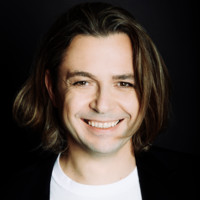 Ilya Burkin is Global Sales Director Digital Solutions for ADB SAFEGATE, responsible for business development of digital solutions for apron operations focusing on efficiency, sustainability and safety. Ilya joined ADB SAFEGATE in 2019 with more than 20 years management experience working in aviation in a number of roles for consulting companies, solution providers and airports. He possesses in-depth knowledge of the airport markets in America, Europe and Asia, and is a well-respected thought leader. In his current role, Ilya is an architect behind ADB SAFEGATE's suite of solutions for the Intelligent Apron and is driving digital transformation initiatives across the airport industry. Based in London, United Kingdom, Ilya is a regular speaker and presenter at industry events around the world. 
ADB SAFEGATE provides integrated solutions that raise efficiency, improve safety, boost environmental sustainability and reduce operational costs for airports, airlines and ANSPs. The company works with airports and airlines to solve operational bottlenecks from approach to departure. Solutions encompass airfield lighting, tower-based traffic control systems, intelligent docking automation and services, as well as applying advanced IT and analytics to deliver industry-leading Total Airport Management. For more information about ADB SAFEGATE, please visit our website at adbsafegate.com.