LONDON. Airports are constantly looking at how they can manage growth and operate more efficiently. R
eliable, accurate, timely and comprehensive data, handled in an efficient way, is critical to all stakeholders at an airport.  In this video interview from Pa
ssenger Terminal Expo 2019 (PTE) in London, 
Jeremy Gilbert, responsible for airport operational systems at ADB SAFEGATE, talks about 
the keystone of an airport, the Airport Operational Database (AODB). 
The keystone of the airport
From the AODB, flight schedules are shared among all systems and users at an airport enabling all stakeholders to operate efficiently. ADB SAFEGATE's airport operational offerings also include a resource planning or resource management system (RMS) which allows airports to plan how to handle aircraft and passengers, as well as Flight Information Display Systems (FIDS) to ensure passengers and staff have the correct information available to them.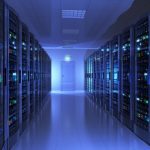 Stakeholders for RMS are the operations planning staff and on-the-day operations team within the airport. The system allows them to plan in advance of what will be happening in the coming months and weeks, as well as on the day to respond to critical issues and problems that may arise. Stakeholders for the FIDS are the passengers. The FIDS enhances their experience as they navigate through the airport, giving them real time flight, baggage and passenger information. ADB SAFEGATE Airport Systems was the first to introduce the AODB into an airport environment and is the world leader in terms of its interface capabilities and experienced staff to help an airport reach its aims.
Looking for more information?
Visit the ADB SAFEGATE Product Center to find out more about Airport Systems Airport Operational Database (AS-AODB). If you are you looking for contact information for Airport Systems – click here.
You can watch more videos about ADB SAFEGATE Airport Systems Solutions here:  APEX – an airport collaboration tool to stop silo based management
ADB SAFEGATE provides integrated solutions that raise efficiency, improve safety, boost environmental sustainability and reduce operational costs for airports, airlines and ANSPs. The company works with airports and airlines to solve operational bottlenecks from approach to departure. Solutions encompass airfield lighting, tower-based traffic control systems, intelligent docking automation and services, as well as applying advanced IT and analytics to deliver industry-leading Total Airport Management. With more than 1,200 employees, ADB SAFEGATE serves more than 2,500 airports in more than 175 countries, from the busiest and largest like Atlanta, Beijing, Dubai, Heathrow, Charles De Gaulle, Frankfurt, Istanbul, New Delhi and Changi to fast-growing airports across Asia and Africa.