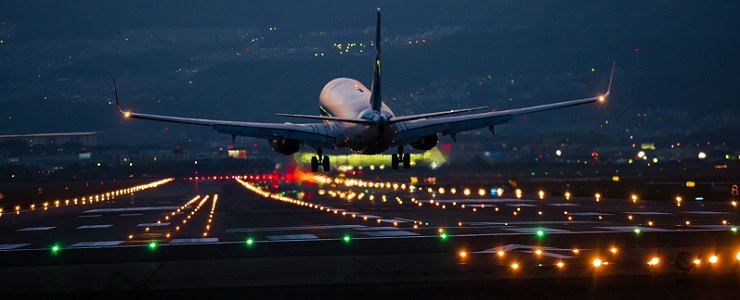 The Reliance Power HF is part of the ADB SAFEGATE intelligent AGL solution. It has been designed to meet the top priority needs of airports for their lighting installations. The flexible power module system brings multiple benefits for many of the real-life installations that we get involved with every day. Power HF is suitable for existing lighting installations and can support an airport's ambitions to upgrade to LED for even greater energy savings.

Have we built the perfect airfield lighting power module? No, of course not.
As a support coordinator, I was closely involved in the design of the new Reliance Power HF Modular Sine Wave Constant Current Regulator (Reliance Power HF) with a particular focus on usability and maintenance and I know that a flexible power module system brings multiple benefits for many of the real-life installations that we get involved with every day. It's important to be able to easily and quickly replace existing modules during maintenance, either during a repair or as a preventive measure, to minimise downtime. Ease of installation also simplifies the extension of an existing system.
When we were asked to participate in the design process of a new power module, we first thought about what would be the maintenance requirements of a perfect power module:
Easy to integrate in new and existing airfield ground lighting (AGL) systems
Scalability within the same module, enclosure and power room
Rapid and easy disassembly
A user-friendly interface to aid operation and maintenance
So, how does ADB SAFEGATE´s new Reliance Power HF measure up against these criteria?
Well, it's certainly easy to integrate and scale up. The power modules are very compact and light, enabling three units to fit in the same space as a single conventional 6.6A Constant Current Regulator (CCR). Multiple units can be assembled to create the required CCR rating and scale to any size of installation. Also, if a module becomes defective, it can be taken out and replaced quickly, avoiding the lengthy downtime that can be created by faults in conventional, large stand-alone systems. Spares stocks are also simplified and can be reduced, saving further costs.
In addition, the Reliance Power HF helps to reduce the overall need for AGL system maintenance because it reacts much faster to load changes, which reduces the electrical stress on cables, connectors, transformers and other downstream equipment for longer life. Of course, the perfect power module doesn't exist. But I think our new Power HF comes closer to perfection than any other product on the market.
Are you looking for more information?
Check out our Product Center  or contact nicholas.ververken@adbsafegate.com,  Global Product Manager for AGL Power Solutions. You can also find the sales contact in your region here.
ADB SAFEGATE provides integrated solutions that raise efficiency, improve safety, boost environmental sustainability and reduce operational costs for airports, airlines and ANSPs. The company works with airports and airlines to solve operational bottlenecks from approach to departure. Solutions encompass airfield lighting, tower-based traffic control systems, intelligent docking automation and services, as well as applying advanced IT and analytics to deliver industry-leading Total Airport Management. With more than 1,200 employees, ADB SAFEGATE serves more than 2,500 airports in more than 175 countries, from the busiest and largest like Atlanta, Beijing, Dubai, Heathrow, Charles De Gaulle, Frankfurt, Istanbul, New Delhi and Changi to fast-growing airports across Asia and Africa.